January 18, 2011
Rio Rainbow Gate! Isn't Even Trying Anymore
Look, lord knows I didn't expect anything from
Rio Rainbow Gate!
. If it was lucky, it would just be merely bad. If it went like I expected, it'd be a massive trainwreck. If
we
were truly lucky, it'd go off the rails in some
Calvin and Hobbes
-style calamity.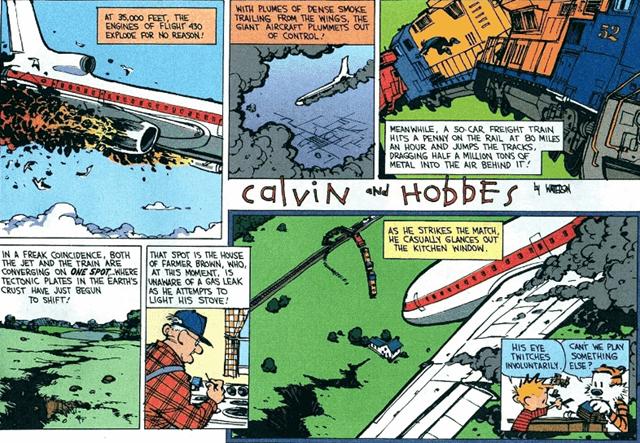 Like this one. Thank you, Mr Watterson, for making life much more fun for a while.
After watching episode 03 of Our Favorite Cardsharp Show, it has become painfully obvious that RRG! has just hit a penny on the rail... and we're all to be Farmer Brown.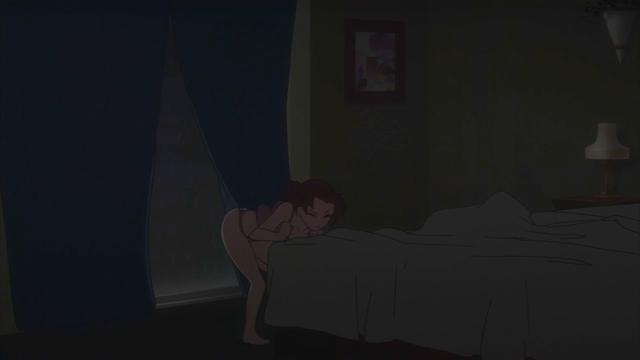 Ladies and Gentlemen, Wonderduck's Pond is proud to bring you its first ever fart joke.
Seriously though,
RRG!
has just completely stopped trying to make any sense whatsoever and is devolving before our very eyes into something completely incomprehensible.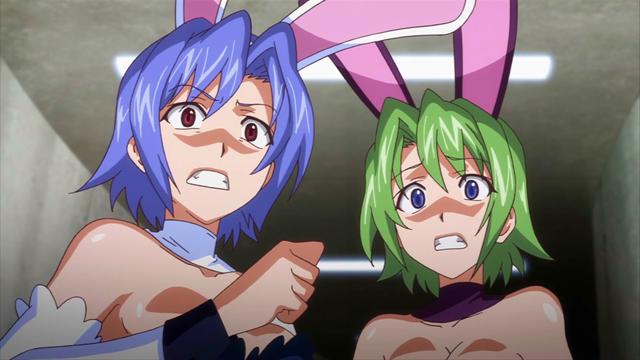 Ella and Illa react when they realize what type of show they've been cast in.

This is actually a
good
thing... for us, at least. The disaster that's approaching should be ridiculously entertaining... at least, for anybody that enjoys bad movies or
MST3K
.
That screenshot, right there, pretty much sums up what I think Xebec's attitude is towards both their show and people who voluntarily watching it. I'm not even going to try to explain what's going on... just sit back and savor the tangy despair.
What might be most frightening for me, however, is the eagerness I feel when I realize that there's a new episode to watch. It's not the good shows I'm looking forward to, oh no no. No, it has to be
RRG!
that gets me to hover over my computer, waiting for the progress bar to fill up so I can watch this miserable stain of an anime. I could be watching
Bamboo Blade
, which I got for Xmas. I could begin my annual viewing of
Kanon '06
. I could try to watch
Shuffle!
for the fifth time (something always makes me stop after one episode). Yes, I could be doing all of those things and more, but instead some perverse part of myself is making me watch
RRG!
as soon as it's available.
Very similar to my reaction when I realized that fact.
Ah well... it could be a lot worse. I could have nobody to
inflict it on
share it with. Aren't you lucky?
Posted by: Wonderduck at 11:34 PM | Comments (6) | Add Comment
Post contains 392 words, total size 4 kb.
Posted by: Steven Den Beste at January 19, 2011 01:36 AM (+rSRq)
Posted by: Ben at January 19, 2011 12:22 PM (gze3w)
Posted by: Wonderduck at January 19, 2011 01:32 PM (OS+Cr)
Posted by: Ben at January 19, 2011 09:03 PM (gze3w)
Posted by: Steven Den Beste at January 19, 2011 09:45 PM (+rSRq)
Posted by: Wonderduck at January 19, 2011 10:17 PM (W8Men)
Comments are disabled.
25kb generated in CPU 0.0542, elapsed 1.1624 seconds.
47 queries taking 1.1525 seconds, 229 records returned.
Powered by Minx 1.1.6c-pink.