June 16, 2011
It's Time For A Show Of Hands
Okay, here's the gig. As many of you know, I devoted a good three months of my life to the horror that is
Rio Rainbow Gate!
. Tens of thousands of words, dozens of pictures, and many hours of agony were spent chronicling the so-called adventures of Rio Tachibana as she strove to become the Most Valuable Casino Dealer. After the suffering was over, I even revisited Episodes 02 and 03, which I didn't review the first time around, just to be complete.
At which point, I figured I was done with the whole show and I could let the healing process begin. But an unfortunate search of my archives for something completely unrelated to
RRG!
called my attention to an unsettling fact: in truth,
my writeup for Episode 01
doesn't match the same theme or tone of the later ones. In fact, it's downright evil in its vituperation for the show. To be fair, I hadn't seen the whole series yet, hadn't truly embraced the stupid fun of its lack of seriousness, and hadn't yet had enough braincells killed off to appreciate it all.
So I come to you, my readers, with a question: do you want me to go back and do a full-fledged writeup of
Rio Rainbow Gate!
Episode 01, or are you tired of visiting Casino Island? Leave your decision in the comments, please.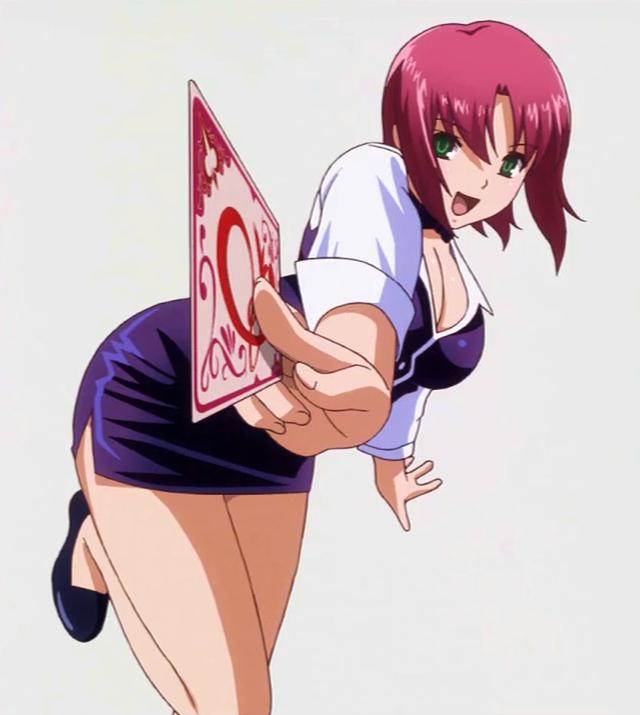 My soul weeps, for I suspect I already know what the answer will be.
Posted by: Wonderduck at 06:07 PM | Comments (6) | Add Comment
Post contains 248 words, total size 2 kb.
1
I can't bear to watch you waste away any farther.
Posted by: Brickmuppet at June 16, 2011 06:19 PM (EJaOX)
Posted by: ButMadNNW at June 16, 2011 07:20 PM (o8ylv)
3
I say do it - but
only
if you can somehow work into it some aspect of the World War II Pacific campaign.
Posted by: Siergen at June 16, 2011 08:08 PM (PvrXx)
4
If you can somehow include an animated GIF of the cut of Rio's bust jiggling as she walks, I don't care what you write.
Posted by: Ed Hering at June 16, 2011 08:41 PM (n4AaW)
5
So not only has RRG caused you to suffer some kind of mental damage, it's actively trying to spread, and manufacturing new opportunities to do so? We need to quarantine you, and then hit you with antibodies. I'll have to give some serious thought to what is the appropriate anibody for this affliction. Rainbow colored ponies, perhaps?
Posted by: David at June 16, 2011 10:34 PM (Kn54v)
6
No stopping this juggernaut, it seems. We should gird ourselves for the inevitable.
Posted by: Vaucanson's Duck at June 17, 2011 11:37 AM (XVJDy)
Comments are disabled. Post is locked.
22kb generated in CPU 0.0164, elapsed 0.3475 seconds.
47 queries taking 0.3403 seconds, 229 records returned.
Powered by Minx 1.1.6c-pink.