March 21, 2009
Ikkitousen Great Guardians OVA 6
As they say, all good things must come to an end. Fortunately, all bad things come to an end as well... in this case, the
Ikkitousen Great Guardians
OVA series. Unable to out-ecchi the previous
Dragon Destiny
series of OVAs, the animators went the
silly and icky route last time
... can they redeem themselves with one final flurry of fantastic fanservice?
And who is our final challenger in the "sexy cosplay battle?"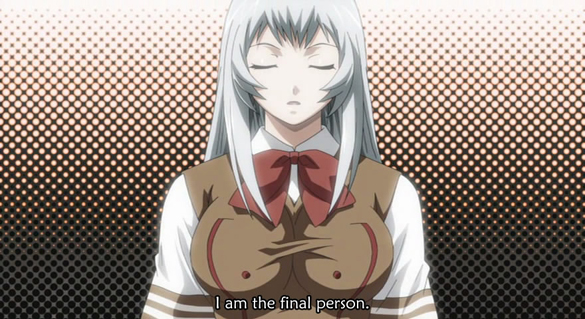 It's
Squintygirl
Shiryuu! I'm sure most of you are saying to yourself, "who?" And for good reason, she's practically Ms. Not-Appearing-In-This-Film, but what the heck, let's get her on stage!
As always, from here on out everything should be considered
NSFW
.
More importantly, what is the hot moe costume these days?
...and all that's left is the epilogue.
Too late to save my eyes, though.
Believe me, Mou-chan, we're disappointed by that, too.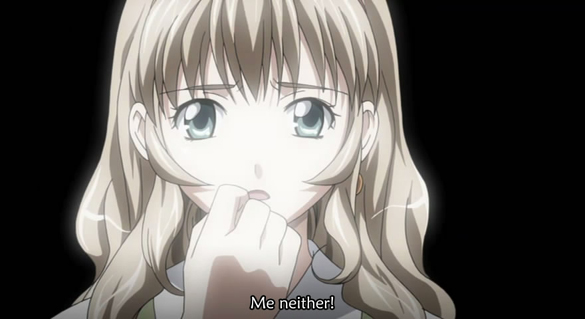 ...and who are you again?
But then, you're surprised by pocket lint, so
we're
not surprised.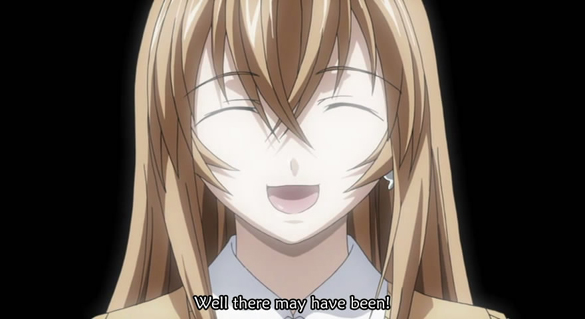 That's our Hakufu... dumb as a box of hair.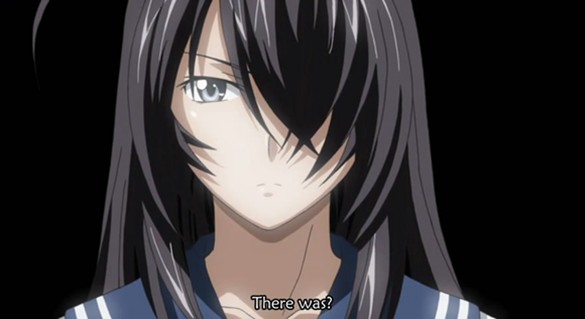 She's still in denial from the "racecar incident."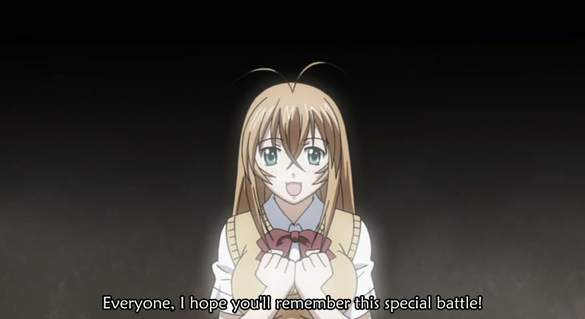 Oh yes, don't worry, we will. Not for the reasons you're hoping for, though...

I'd like to apologize to all who followed along over the past six OVAs. However, just remember... you only had to read them. I had to actually
watch
these stupid things. Now I have to figure out how to regenerate those dead brain cells.
Posted by: Wonderduck at 10:08 PM | Comments (4) | Add Comment
Post contains 248 words, total size 6 kb.
1
"Who are you again?"
That's the one who claimed to be Hakufu's younger sister, isn't it?
Posted by: Steven Den Beste at March 22, 2009 12:03 PM (+rSRq)
Posted by: Wonderduck at March 22, 2009 12:25 PM (tMdKd)
3
Sorry, I missed the joke.
Posted by: Steven Den Beste at March 22, 2009 05:34 PM (+rSRq)
4
It's okay, you haven't seen the series. She positioned to be a major player in the first and second episode, but ends up being 2nd Spearcarrier On The Left.
Posted by: Wonderduck at March 22, 2009 08:19 PM (tMdKd)
Comments are disabled.
25kb generated in CPU 0.0136, elapsed 0.088 seconds.
47 queries taking 0.0788 seconds, 227 records returned.
Powered by Minx 1.1.6c-pink.