October 18, 2012
Sword Art Online... Huh, Who Knew?
Let's get this out of the way right now:
Sword Art Online
is not my type of anime. Not a big fan of sword-and-sorcery, don't play MMORPGs, the virtual-world-in-anime is pretty much played out after
Summer Wars
nailed it, and on and on and on. There's zero reason why I should like the show.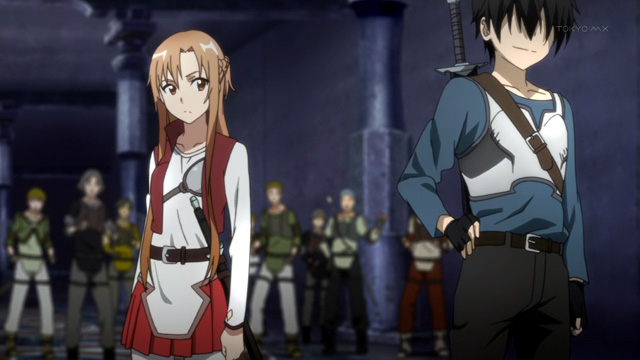 Other than plot, characterization and animation quality, that is. Our Hero seems to be a nice guy, until he gets called out in Ep02... then he turns into a (justifiably) egotistical jerknard, awes his detractors with his cool new jacket, and walks away. Our Heroine seems to be as much of a loner as he is, except bythe end of Ep02, we've basically only learned her name. The plot? Well, eh, killer video game, except the victims have a chance to fight their way out of it, or live there until they die or are killed... either in the game or in real-life. Over-used, I suppose, but it feels better this time around for some reason.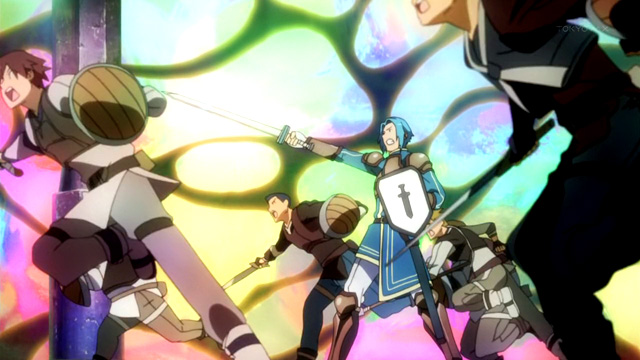 I guess the animation could be better, but it's certainly good enough to get the job done. I've read enough to know that the story that's being told right now isn't the actual story of the series, but we'll see about that. Either way, it's got me hooked.
Not bad for a show I shouldn't be enjoying.
Posted by: Wonderduck at 07:52 PM | Comments (8) | Add Comment
Post contains 233 words, total size 2 kb.
24kb generated in CPU 0.0273, elapsed 0.2993 seconds.
45 queries taking 0.2792 seconds, 229 records returned.
Powered by Minx 1.1.6c-pink.