March 26, 2017
F1 Update!: Australia 2017
And we're back! The last race of 2016, Abu Dhabi, feels like it was just a week or two ago and now we're starting up again! The Mercedes of Lewis Hamilton taken won pole position with his new teammate Valterri Bottas in third. All was not roses for the silver cars however, as a resugent Ferrari pair sat second and fourth, Seb Vettel ahead of Kimi Raikkonen. Would Hamilton run away with the season? Would Vettel have something to say about it? And Red Bull is always in the mix somewhere. THIS is
your
F1Update! for the 2017 Grand Prix of Australia!
*LIGHTS OUT... WAIT, HANG ON... OKAY, LIGHTS OUT!
: It all started while the cars made their way to the grid before the start. Local hero Smiley Ricciardo's Red Bull came to a halt on the side of the track and needed a lift back to the pit lane. This on the heels of a crash in Q2 that needed a gearbox change. As it turned out, the team fixed whatever was wrong after the race started and sent Smiley out for a live-action test session... which lasted about 20 laps before a reported fuel cell problem sent him to the garage for good. Meanwhile, up at the grid things were going equally as well. As the cars formed up for the start, a marshal activated a yellow light about halfway down the grid. Meanwhile, the pink Force India of Sergio Perez had stopped in the wrong box and was awkwardly trying to maneuver himself to the right spot. Race Central saw both of these things happening and said "well, this isn't gonna work... send 'em around again!" Aborted start. The second attempt at a start was much more successful, sending the Thundering Herd charging to Turn 1. Lewis Hamilton beat Seb Vettel in the sprint and settled into the lead. Uh-oh.
*WAITAMINNIT
: In the past, seeing a Silver Arrow in the lead was sign that the race was pretty much over. Oh, in the odd race someone could hang on grimly and mount an ill-fated challenge late, but for the most part the ending would be preordained. But a funny thing happened on the way to the first pit stops: the Ferrari wasn't dropping back. Vettel sat just about two seconds behind, clearly able to close the gap but unwilling to burn his tires to do so. Hamilton, on the other hand, was doing exactly that in an attempt to pull away from the Prancing Horse. After reporting his Ultra-Soft tires were overheating, Mercedes pulled him into the pits on Lap 17, a lap earlier than planned. Coming back out on Soft tires indicated a one-stop strategy, and he ripped off the fastest lap of the race thus far immediately afterwards, but then found himself trapped in fifth behind the Red Bull of Embryo Verstappen who had absolutely no interest in letting the Silver car by. Seb Vettel, also on Ultra-Softs, could be expected to pit shortly afterwards. He didn't. In fact, he continued to churn out competitive laps until Lap 23 when he finally came in for Softs. He rejoined the race in third... ahead of Verstappen and Hamilton. This meant that
he
was in the lead when the pit stop rotation was over, and it was time for the Silver Arrow to chase for once.
*THE BELLS OF MARANELLO
: As it turned out, the chase was awfully one-sided. Slowly, very slowly, the Ferrari started to open the gap back to Hamilton. On Lap 30, Vettel had a six-second lead. By Lap 40, it was just over seven seconds. By Lap 50, it was eight seconds. The Mercedes had no answer for the Ferrari, between raw pace and needing to keep his tires alive for more laps than Vettel. Behind him, teammate Bottas was comfortably ahead of Raikkonen, with Verstappen a fair piece behind the Ferrari. The last man on the lead lap was Felipe Not Retired Massa in his Williams... and that only barely, some 1:23 behind (fast lap for the race was 1:26.5). When the inevitable occurred and Vettel's Red Car swept across the finish line, it was the first victory for Ferrari since Singapore, 2015. And in Maranello, Italy, home of Ferrari, the churches rang their bells.
*AND THEN...
: As the cars came around on their cool-down lap, the crowd stormed the track. While nobody was struck, the cars were forced into a very narrow gap by the mass of people just an armreach away. It appears that there was a communications mistake about when the crowd could be let go. Lucky there wasn't an incident! Well, a worse incident anyway.
And so Australia is in the mirrors, Ferrari leads the World Championship... the first time a non-Mercedes team or driver leads the championship since the start of the V6 era... and while it's dumb to try and prognosticate from one race, it's hard not to be at least slightly enthused. Could we really have a fight on our hands? The next race is two weeks away in China... we'll find out more then, and we'll see you there!
Posted by: Wonderduck at 08:29 PM | Comments (3) | Add Comment
Post contains 859 words, total size 5 kb.
Internet Problems
My internet connection is having a repeat of the problems I had earlier. W8 just seems to lose the ability to talk to the internet... the modem is connected and fine, but the computer says there's nothing there. Eventually it recognizes there's a modem, but pretends there's nothing hooked up to it.
Eventually, it figures things out and reconnects, for the same reason it lost the 'net in the first place... in other words, for no good reason I can see. Today, I had been browsing the web for 10 minutes, no problems at all, and then it just up and... went away.
I mention all this just on the off-chance that it disappears again when I'm supposed to be uploading the F1Update! for Australia. We'll see, won't we?
Posted by: Wonderduck at 10:23 AM | Comments (1) | Add Comment
Post contains 131 words, total size 1 kb.
March 25, 2017
F1 Quals: Australia 2017
It is a before one can race, you must qualify, and that's why the F1 Circus found themselves in Melbourne this afternoon... to begin the 2017 Formula 1 season! Here's the provisional grid for the Grand Prix of Australia!
| Pos | Driver | Car | Q1 | Q2 | Q3 |
| --- | --- | --- | --- | --- | --- |
| 1 | Lewis Hamilton | Mercedes | 1:24.191 | 1:23.251 | 1:22.188 |
| 2 | Sebastian Vettel | Ferrari | 1:25.210 | 1:23.401 | 1:22.456 |
| 3 | Valtteri Bottas | Mercedes | 1:24.514 | 1:23.215 | 1:22.481 |
| 4 | Kimi Räikkönen | Ferrari | 1:24.352 | 1:23.376 | 1:23.033 |
| 5 | Embryo Verstappen | Red Bull Racing | 1:24.482 | 1:24.092 | 1:23.485 |
| 6 | Lettuce Grosjean | Haas Ferrari | 1:25.419 | 1:24.718 | 1:24.074 |
| 7 | Felipe Not Retired Massa | Williams Mercedes | 1:25.099 | 1:24.597 | 1:24.443 |
| 8 | Carlos Sainz | Toro Rosso | 1:25.542 | 1:24.997 | 1:24.487 |
| 9 | Kid Kvyat | Toro Rosso | 1:25.970 | 1:24.864 | 1:24.512 |
| 10 | Smiley Ricciardo | Red Bull Racing | 1:25.383 | 1:23.989 | DNF |
| 11 | Sergio Perez | Force India Mercedes | 1:25.064 | 1:25.081 | |
| 12 | Nico Hulkenberg | Renault | 1:24.975 | 1:25.091 | |
| 13 | Fernando Alonso | McLaren Honda | 1:25.872 | 1:25.425 | |
| 14 | False Esteban! | Force India Mercedes | 1:26.009 | 1:25.568 | |
| 15 | Sony Ericsson | Sauber Ferrari | 1:26.236 | 1:26.465 | |
| 16 | Antonio Giovinazzi | Sauber Ferrari | 1:26.419 | | |
| 17 | Kevin Magnussen | Haas Ferrari | 1:26.847 | | |
| 18 | Stoffel Vandoorne | McLaren Honda | 1:26.858 | | |
| 19 | Lance Stroll | Williams Mercedes | 1:27.143 | | |
| 20 | Jolyon Palmer | Renault | 1:28.244 | | |
The more things change, the more they don't change. Or something like that. Is anybody really surprised that Lewis Hamilton is on pole? What might be surprising is that the top three cars would break the track lap record if they turned it during the race. These cars are
fast
. We saw a lot of fishtailing and/or spins during the practice sessions and quals, and in most of those cases it looked like the grip just went away for no reason. It may be more sinister than that... new compound tires and faster cars? Hmm... I wonder.
I think the biggest surprise was the difference in performance between Haas teammates Lettuce Grosjean and Kevin Magnussen. Lettuce is a good'un, we know that, but KMag is a useful driver too. Nearly 1.5 seconds difference in ostensibly the same car? That's huge, and the difference between Q1 and Q3.
Please note the name at #16, Antonio Giovinazzi, who is pushin' to be called Tony Snazzy. He's the reserve driver for both Ferrari and Sauber, and is filling in for Pascal Wehrlein. Wehrlein injured his back during preseason testing, and while he's okay, he wasn't able to work on his fitness during that time. After driving in the first two practice sessions, he said to the team "I can't do it... the g-forces are beating the hell out of my soft flabby body." Probably. In any case, he took himself out of the seat for the race and Tony Snazzy stepped in on zero notice. He ran in P3, then went right into Quals... and only just missed out on Q2 at the last moment. Not bad.
So, race late tonight/early morning! See ya afterwards!
Posted by: Wonderduck at 06:05 PM | No Comments | Add Comment
Post contains 476 words, total size 16 kb.
March 24, 2017
F1 Pr0n: The Cars 2017
After the
debacle
learning experience that was my last attempt at this post, I gave it another shot last night. After about 20-25 minutes of work, my internet connection went out. In this case, however, it wasn't my provider's fault. Instead, it was like my ethernet card forgot how to ethernet. I wound up having to create a new network altogether, which wound up being deathly slow because it didn't understand the concept of IPv6. After exchanging a series of text messages with Ben,
the lovely and talented proprietor of

Midnight Tease
, who
happens to be the inventor of the cable modem
can create networks with the power of his mind
understands Windows networking, everything... just started working again. Unfortunately, by then it was stupidly late and I still had to work the next morning. Which is why this F1 Pr0n post is happening just a few hours before qualifying for the first race of the season. I'm half expecting a meteorite to hit my monitor while I'm working on this post now.
So. The cars. Sure, we talk about the drivers, the tracks, the glamour and glitz, but the real reason we watch Formula 1 is the cars. There were a bunch of changes in the tech regs for 2017... the cars are wider, as are the tires. The rear wing is wider
and
lower. The dorsal fin has returned, as have aerodynamic fiddlybits. And the upshot of all of this is that the preseason pundits prognosticate the cars will be a full five seconds per lap faster than they were in 2016. What does this mean? Well, Lewis Hamilton's 1:24.220 fast lap in Practice 1 compares quite nicely to Australia's lap record of 1:24.125 set in 2004. By a car with a V10 engine that rev'd up to 19000 rpm,
which sounds something like this
. Oh, and the 2004 cars are generally considered to be the fastest ever. So, guess the new tech regs worked! Wanna see the results?
more...
Posted by: Wonderduck at 11:59 PM | Comments (1) | Add Comment
Post contains 1321 words, total size 10 kb.
March 22, 2017
Okay, That's It...
I finished the 2017 F1 cars post. Done! Completely finished! Tons of photos, some clever commentary from me, some interesting design philosophies, all set and ready to go!
And then I went to open a new tab in Firefox.
You've undoubtedly seen an image like this millions of times. I certainly have. To open a new tab, you simply click "+". And I pressed "X". Just a few minutes ago, in fact. Minutes that have been spent staring at the screen, wondering where everything just went and why I did what I did. And there was anger. Oh yes, much anger. And somewhere off in the distance, a plaintive plea: "Mister, can I have my ball back?"
So, yeah. F1 cars. They're neato-keen!
Posted by: Wonderduck at 10:14 PM | Comments (12) | Add Comment
Post contains 126 words, total size 1 kb.
March 21, 2017
Spoke Too Soon, I Did
I should just give up on predicting when I'll have things posted. The F1 Cars post is coming, just... not tonight. Sorry. It's been a day. I need to just... not think... for a night.
To make it up to you, here's something I found. If you like
Tonari no Seki-kun
, you'll like this. If you've never seen the show, here's a treat for you!
Posted by: Wonderduck at 07:09 PM | Comments (1) | Add Comment
Post contains 70 words, total size 1 kb.
March 20, 2017
F1 on NBCSN: Australia 2017
Oh, hey! Hiya, thanks for droppin' by! What can I do you for this fine day? F1? What, is it that time already? Okay, gimme half a second, be right back. Gotta get dressed...
Yes, much better. Hello there my loyal and true! We are mere days from the start of the 2017 season of Formula 1, and there's been a lot of changes made everywhere! The cars are different, the tires are different, the engine rules are different, the grid is different... heck, even the overall management of F1 is different! It's been a busy offseason, but one thing hasn't changed: if it's the first race, it must be Australia! Here's the track map:
Yep, no changes there... still the same mix of fast and slow, straight and curvy (but not too curvy) that's proven to be the perfect debut track for a new car. The circuit provides a little bit of everything to the teams, the drivers, the car... it's challenging without being abusive, tough but not overly hard. Which is not to say it won't bite your face off if you give it half a chance...
just ask Fernando Alonso about that
. The walls are close, except at the end of straights, but the track is wide. You can bounce off them, but you really have to work at it. All in all, a better place to start the season probably doesn't exist.
And as always, the good fellows of the Legendary Announce Team will be bringing us their lovely job of coverage. However, since it's the first race of the year, there's some extras thrown into the mix! Let's have a look, shall we?
Thursday
Practice 1: 11pm - 12mid, tape delay on NBCSN
Friday
Practice 2: 12mid - 2am, live on NBCSN
Saturday
Quals: 1am - 3am, live on NBCSN
Sunday
2017 Grand Prix of Australia: 12mid - 230am, live on NBCSN
All time are Pond Central, add or subtract as needed for your local time.
Now then. I intend to have one post covering the cars on Tuesday, and another covering the assorted rules changes and et cetera on Wednesday. Perfect way to lead into the weekend, dontchathink? We all cool with those plans? Yeah? Excellent! Then we will see you here tomorrow for more F1 stuff!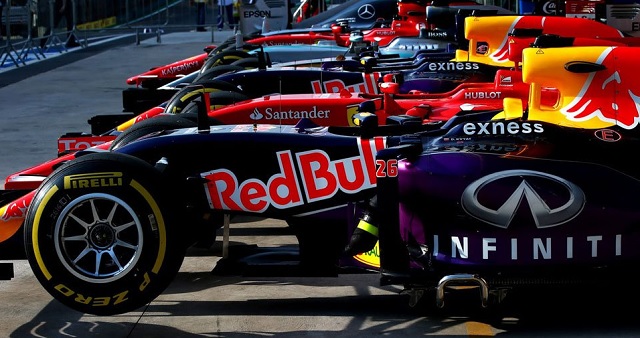 Posted by: Wonderduck at 07:10 PM | Comments (1) | Add Comment
Post contains 388 words, total size 3 kb.
March 18, 2017
Music That Makes You Go "Well, That's Dark."
During my usual peregrinations throughout yootoob, amazon and twitch, I have been exposed to music and bands that I'd never trip over normally. Usually it comes to nothing... 90% of everything is
still
crap, no matter how you wind up finding it... but every now and again something bubbles up out of the remaining 10% that forces you to pay attention. At which point you listen to it, say "
huh, that's nice
," and immediately forget it. Then there's the the really special songs, the ones that you listen to twice in a row, save in your "trax" folder in Firefoxy, so you can revisit it every few days. I've had a few of those experiences recently, and they've all been... emotion-appropriate. So here, my friends, are a few songs I've recently been impressed by.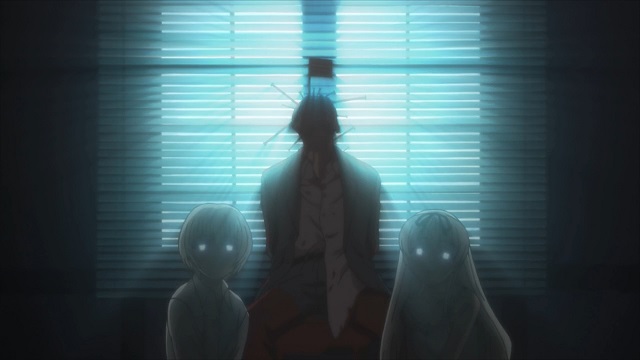 more...
Posted by: Wonderduck at 11:59 PM | Comments (2) | Add Comment
Post contains 461 words, total size 4 kb.
March 17, 2017
Adventures In Chemical Consumption
It's been made perfectly clear to me that my current state of employment is liable to change in the not-too-distant future if my output is not increased significantly. As I have tried everything else I could think of, I made the decision to release the final set of restraints and move into less savory spaces. So, I purchased a bottle of Pepsi.
Most of you are looking at that sentence and are wondering what the big deal is. Some very few, however, knows what this means and are terrified. To clear the matter up: some 11 years ago now I had
The Cardiac Incident
. While I came through that more or less okay, my doctor told me to cut three things out of my life immediately: alcohol, tobacco, and caffeine. The booze was the easiest, that went away almost before he was done talking.. The smokes took
six years and a botched tooth extraction
to go away. Caffeine took about a year of (accidentally) walking myself down... I quite dark colas altogether, intending to cold-turkey. I was drinking an orange soda instead, and it turned out it had the stimulant in it as well. Nowhere near as much, but it was there. When I switched soda brands after that, I barely noticed the lack of caffeine in my life... except for the whole "feeling dumber" thing, but let's not get into that. In any case, it's essentially been 10 years since I had caffeine in any way that wasn't "incidental." There's caffeine in chocolate, for example. Not much, and for me, not enough to even notice, but that's what I mean by incidental. But think of that: 10 years clean.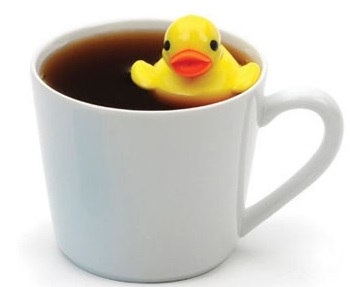 If you're thinking my head would explode, rest assured I started with small sips only. After an hour, I had only had about 1/3rd of the bottle. Not long after, I began to notice some things. One, I was breathing a little faster, and my heart was bipping along faster than normal as well. My ears felt warm. But I wasn't tired and I was working at a good clip. Success! Until early afternoon came around, and I'd killed off half the bottle. Now, my stomach hurt, there was a buzzing in my head, and my hands seemed a might unstable. There was a headache, too, but my hip was feelin' a might achy on top of it all. Fortunately a friend gave me some Excedrin... Migraine Strength. Which has caffeine in it.
The headache went away, the hip pain eased somewhat, but my knot in my stomach was such that all the sailors in the world would have given up on it. Indeed, Alexander would have gazed upon it in approval while reaching for his sword. Much to my surprise, around 330pm the neighbor to my left, who hasn't been in all week, arrived. She was obviously quite ill, and came in as late as possible to avoid getting people sick... most of our row clears out at 330pm, for example. Anyway, as she unloaded her cough medicine, and her antibiotics, and her water, and the two fresh lemons, she also pulled out a brand-new bag of pretzel rods. After downing four of those, things settled down a bit.
So what did I learn from all this? Well, for starters, I have no idea how I drank that stuff back then... it doesn't taste anything
at all
like I remember. While there was, I think, a small boost in production, the physiological reaction goes a long way toward negating that... or, to put it more plainly, "is feeling like crap worth it?" I submit the answer to be "ugggggggh."
I'm finishing this post at 3am, after taking very long nap... at least I didn't have to worry about being awake all night!
Caffeine: not even once. Again. Er...?
Posted by: Wonderduck at 01:57 AM | Comments (7) | Add Comment
Post contains 643 words, total size 4 kb.
March 12, 2017
...Hold, Please... ...Hold, Please...
I'll be back soon.
UPDATE: ...Hold Music, Please...
Posted by: Wonderduck at 08:15 PM | Comments (3) | Add Comment
Post contains 12 words, total size 1 kb.
March 08, 2017
Storytime With Wonderduck
Things here at Pond Central are not exactly what would be called "swell." You know about the knee of course. Good news is that it doesn't hurt very much regularly. Bad news is that it still feels loose in there. The worse news is that my right hip is still screaming at me. With the horrible chairs at work, eight hour shifts are misery defined. But that's okay, because that just reminds me of how awful I've been of late at my job, doing literally half the claims I'm supposed to be doing per day. Meanwhile, I'm getting paid crumbs per claim as well, due to a massive mistake a few months ago that's only now kicking in. What I'm trying to say is that The Official Bank Balance of The Pond is hovering just barely above zero, and that only because of an emergency transfusion of fundage from the folks.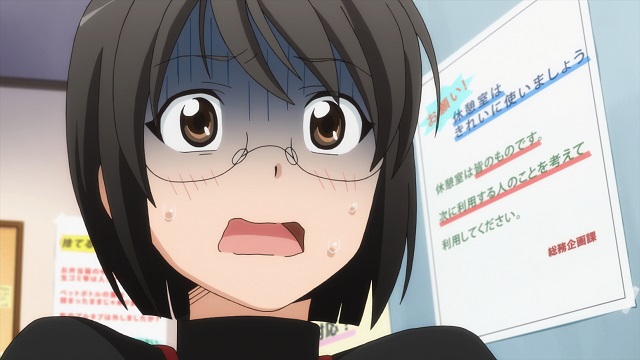 However. The lack of money-like objects had a nasty, nefarious side-effect that was completely unanticipated. In essence, I had to make a decision between the Keep Wonderduck Alive medication or the Keep Wonderduck Happy meds for I could only afford one. As the term "Keep Wonderduck Alive" is that medication's actual effect, there really was no choice. So I've been off
my anti-depressants
for close to three weeks now. All the old problems have returned: sleeping badly, dozing off randomly, no motivation to do anything... and it's that last one that has driven the lack of posting here at The Pond. I mean, I haven't done anything F1-related, even though we're a week into testing already!
Of late, I've been coming home, eating something, then going to sleep. This is not conducive to blogging, and I'm sorry about that. I'm going to sleep right after I post this, in fact. Some small amount of good news is in sight however, as I get paid tomorrow. Sure, it's going to be ridiculously small, but at least my bank account will be above single digits.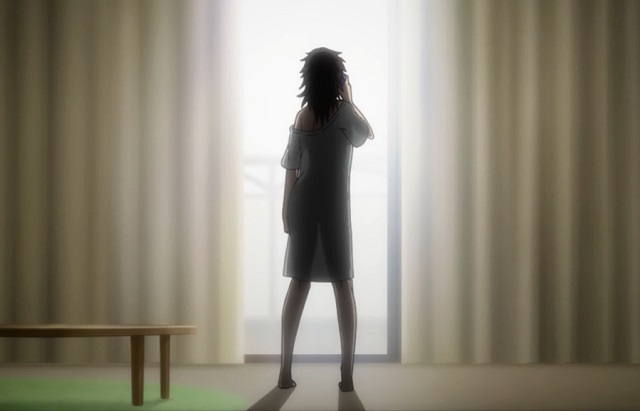 Any light is welcome right about now.
Posted by: Wonderduck at 08:29 PM | Comments (9) | Add Comment
Post contains 344 words, total size 2 kb.
March 05, 2017
Random Anime Picture# 127: Just For The Record
-Interviews With Monster Girls
, Ep09
Still
the best thing airing this season, and an early contender for Anime of the Year. It has yet to put a single foot wrong, and I can't imagine how it would given where the story stands. Just a marvelously fun series.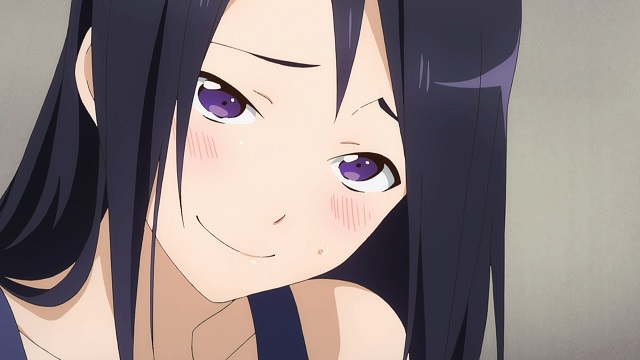 And when the character I expected to be the weakest of the bunch is the one that's quickly becoming the MVP? That's just a bonus. Really, you need to be watching this.
Posted by: Wonderduck at 10:41 PM | Comments (1) | Add Comment
Post contains 87 words, total size 1 kb.
March 02, 2017
Why A Duck: The Story Of An Obsession In Five Acts, Act I.
A few weeks back, reader David won
the latest mystery ship contest
. As his prize, he chose to ask "why rubber ducks"? What he didn't realize is that he has opened the vault to an epic tale... and, of course, since it's about me, it'll be fun for me to write about. I mean, who doesn't think of themselves as
the
main character in the world? I mean, other than self-actualized individuals, that is. So grab a relaxing beverage of your choice, settle in to a comfortable chair, and enjoy The Story!
ACT I: Rise Of The Ducks
This tale begins, as so many of such things do, with a girl. I was a theatre student at Duck U, around about 1990, living in the tower dorm. Considering that I lived there, I spent very little time actually in my dorm room. Instead, you could usually find me across campus in the theatre building. At that time, the department had a thriving bunch of wannabe directors so it was a rare weekend that didn't have a student-run show going on. Since I was the only lighting design student on campus, I tended to be the guy asked to help... I had that blackbox theater wrapped around my finger by the end of the first quarter, and an excellent stock design that, with just a few changes, could handle just about any show we loaded in. All of that, however, meant that I would spend long hours over there... maybe in the drafting lab, maybe cutting gels, perhaps hanging and focussing lights, or on those really late nights, sleeping on one of the (remarkably comfortable) couches in the green room. There were, of course, mens and womens dressing rooms off the green room, with showers... I learned to keep a couple changes of clothes down there. Sometimes it was just way too convenient. None of which has to do with ducks, or the girl, except in passing. Or explaining why I came dragging out of the elevator onto the 6th floor of my dorm at 3am one late evening.
Imagine my surprise when I practically stumbled over... um... let's call her Ann, because that's not her name, sitting on the floor underneath the communal telephone, sobbing at what the person on the other end was telling her. Let's get something straight here: Ann and I were not friends, not in any way that mattered. We were both theatre people, were in the same (small) department, lived in the same dorm, went to the same parties thrown by the same people, but we weren't
friends
. I suppose acquaintances would be the best way to describe us. Don't get me wrong, we didn't dislike each other or anything like that. We were friendly, but not friends. I surely didn't know her well enough to intrude on her call or anything like that... but she was someone known to me, who had done me no ill in the past, and she was theatre person. So I sat on the couch across from the phone and waited. Even did a little bit of homework until she hung up the phone. I gave her a moment, then asked if she wanted to talk about it. She shook her head, said "family troubles", then gave me a surprised look... one of those "hey, this guy that I don't really know sat here for nearly an hour at ridiculous o'clock in the morning just to see if I was okay" looks of dawning realization. "Thank you, though." After telling her that if she wanted to talk, just to let me know, I went to my room and passed out.
The next few days were spent at the Old Home Pond for reasons that currently escape me, but on the way back I stopped at a grocery store to get some stuff for my "beer fridge".... soda, some nukeable food for when the cafeteria was closed, y'know, that sort of thing... and there, in the children's aisle, was a rubber duck. It was yellow, it squeaked, probably floated, and was cute. All the things a rubber duck is for were there in that one particular duck. Right there, even as I do now, I had the thought that a rubber duck
is
happiness. Much like
you can't sing a sad song when playing a banjo
, it's very difficult to be glum when you have a rubber duck in your hands. While Ann had not spoken to me of her issues, she was visibly having problems coping with them... so I bought that rubber duck and gave it to her the next day. I refuse to believe that my giving her that little yellow duck cheered her up so much that she got over her problems overnight, but she
did
start looking and acting better. Coincidence.
The semester carried on, blasting by, show after show, resulting in a frazzled and exhausted me by Thanksgiving. As I sat in my dorm room the Tuesday before turkeyday, sipping from a pocket bottle of cheap blackberry brandy while listening to Dire Straits'
Love Over Gold
cassette in the dim illumination from a string of christmastree lights, Ann walked in (I had the "c'mon in!" sign up on my door). She was leaving for home early, but she wanted me to have... this. "This" was... a rubber duck. A
different
rubber duck than the one I had given her, it must be pointed out. I thanked her, made sure she was doing okay, and off she went. I promptly named that duck Scooter, for reasons that have disappeared into the mists of time. Actually, that's not entirely true. That duck's name was Scooter, true... but that was not its full name. No, his full name was Scooter... (pause)... the
Wonderduck
. And now you, my loyal readers, know the origin of my name.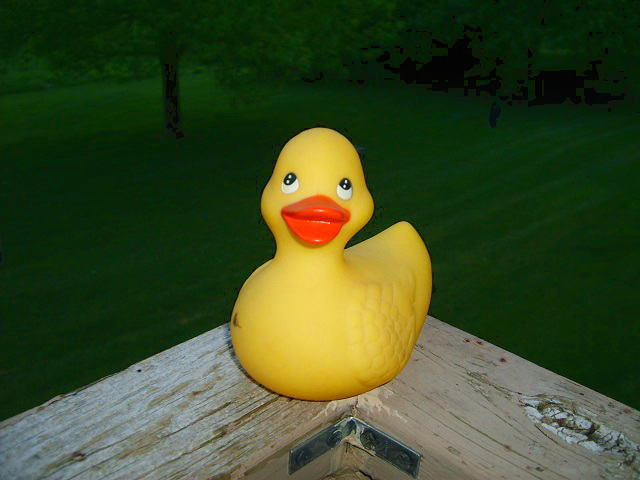 This is that original member of The Flock, Scooter the Wonderduck. He's over 26 years old now, and age has taken a toll upon him. His skin is less flexible than it was, and he's not as bright yellow as he had been nearly three decades ago. That black mark on his chest is from when he fell off the dashboard of a U-Haul. Scooter has seen a lot of stuff go down over the years, but he's still the same Duck of Happiness that he was back there in that corner room of the 6th floor of a Duck U dorm.
Scooter was not, though, the
only
duck. There were a few other given to me as gifts while I was a student at Duck U., too... people saw Scooter sitting there on a shelf above my bed, and thought "hey, that's a good cheap gift!" Those duckies made their way to Minnesota with me, but I have no idea what happened to them. Only Scooter made it back to Duckford. I sometimes wonder about those forgotten Ducks of the North... were they happy? Were they loved? Or were they neglected and uncared for? It's thoughts like this that trouble me at night.
Next time, Act II and more.
Posted by: Wonderduck at 07:57 PM | Comments (4) | Add Comment
Post contains 1201 words, total size 7 kb.
March 01, 2017
Remember, You Asked For It
I've completed the first part of the "Why Ducks?" post. If it goes on like this, it will be, far and away, the longest single post ever here at The Pond. The current record holder is the 5200-word writeup of
Gakkou Gurashi Ep04 and 05
combined. If "Why Ducks?" doesn't break 6000 words, I'll be shocked.
That's a lotta duck.
Posted by: Wonderduck at 12:00 AM | Comments (2) | Add Comment
Post contains 65 words, total size 1 kb.
98kb generated in CPU 0.07, elapsed 0.0838 seconds.
58 queries taking 0.0241 seconds, 289 records returned.
Powered by Minx 1.1.6c-pink.