October 18, 2020
Time Skip
This past Thursday I went to bed very late... or early, depending on how you want to look at it. Like "five in the morning" late. There's an event coming up in Fate Grand Order that I'm not going to qualify for... you have to have cleared a story chapter that's quite a bit down the line from where I am... but for all of us that don't get to participate there's a nice bonus: 1/4 action point cost for all story chapter sections. So I've put my shoulder to the wheel, my smartphone to the grindstone and I'm making good progress on finishing up the first overall Part of the game. I'm very close to completing the Babylonia chapter after all of this... anyway, that's what I was doing up at 5am. When I did finally drag myself to bed, I slept very very hard.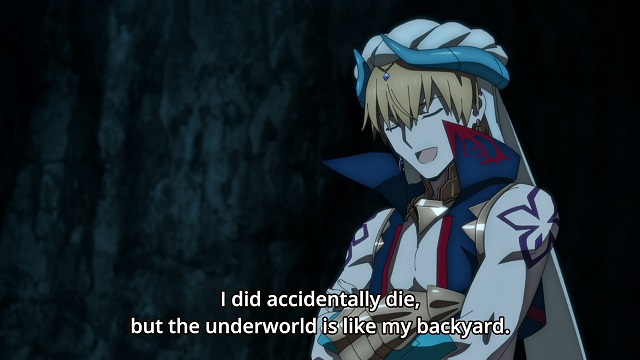 So hard, in fact, that when I woke up the sun was going down, the light filtering in my window thin and gray. I could scarcely believe it... more than 12 hours asleep? I haven't done that in years... I must have woken up, used the loo, and come back to bed at least once, and more likely twice or three times, without me remembering! How very odd. Well, I needed to relieve some hydraulic pressure, so I crawled out of bed, casting a glance at the clock on my phone as I did.
Immediately I knew there was a problem... it must have glitched or something from all the hours of resource-hungry FGO from the night before because it clearly said "7:20". Around about 720pm it's full dark at Pond Central. Since the sun was still shining, though weakly, the phone must be two hours fast, like it's set to a timezone somewhere in the Atlantic, maybe Prince Edward Island. I had no idea how that might have occurred, but it clearly had.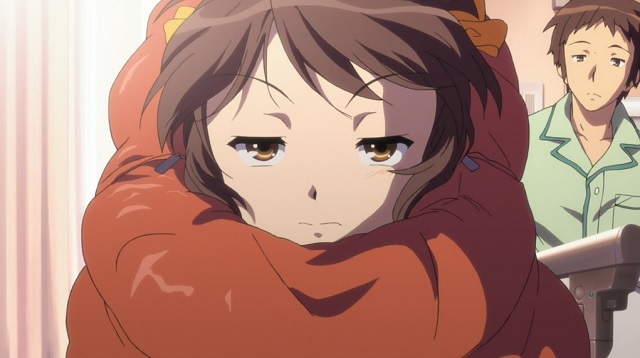 Feeling very tired indeed for someone who had just slept for more than a dozen hours, I trundled my way to the computer and fired it up. Still groggy, I glanced at the system clock. 730. Oh come on, now my
computer
is wrong too??? What the hell is going on? It wasn't until I visited a weather page that said "Your Forecast for Friday Morning" on the masthead that I twigged to what was going on.
I
hadn't
slept 12+ hours. My clocks
weren't
mysteriously off by two hours. It really
was
730 on Friday... 730am. The sun was going UP, not coming down. I had slept two hours. No wonder I still felt tired. I opened my e-mail... and promptly fell asleep in my chair. Waking up when the mouse threw itself at my leg... no way I pulled it off the desk when I fell into slumberland and my arm went limp... I decided to go back to bed. Probably for the best.
I've never quite had that happen to me before, certainly not for as long as it lasted and as convinced as I was. Even now, I feel a little like it's a half-day earlier than it should be.
Posted by: Wonderduck at 05:33 PM | Comments (1) | Add Comment
Post contains 526 words, total size 3 kb.
October 07, 2020
A Wonderful Late Night Final Hope
The other day I was lamenting the loss of my entire digital music collection after the death of my external hard drive... and suddenly realizing just how useful a CD/DVD drive would be right about now... when I got to wondering what some favorite bands are up to. The answer, as it is for so many of us lately, is "not much."
I mean, Joe Jackson updated his website for the first time in about a year the other day, so that was nice, but other than that? There's a new anime entry in the
Love Live!
franchise, the first episode of which aired last week. I was amused to see that the game's player character analogue in the anime is named "
Yu
." And then...
...I stopped. Do I even
have
any other 'favorite bands' anymore? Random songs, sure, but a whole artist? All of the names I came up with were dead or '80s bands. Or both. Almost frantically I cast about my computer desk, looking for someone else to call a "favorite". Foo Fighters? David Gilmour? How in the world did Selena Gomez get... nevermind. Finally,
finally
, I realized who I'd forgotten.
Public Service Broadcasting
. Just how they managed to slip my mind is a study in the effects of isolation, but at least I remembered them, hey? So what are they up to?
Nothing. The band members are holed up and hunkered down just like the rest of us, but apparently their instruments and equipment is in another country altogether. I assume it never made it back from a tour when the Most Recent Great Unpleasantness set in. However, Artists gonna art, and Musicians gonna music. J Wilgoose Esq, the tweed jacket behind PSB, falls into that vein. Reportedly he threw together a motley assortment of old synths and other odds and ends and said "hey kids, let's put on a show."
Except there weren't any kids, and you still can't have shows due to the plague. So instead, he did the next best thing:
a side project
. It hasn't been released, but there's been a song revealed. Here's the viddy.
LATE NIGHT FINAL -

A Wonderful Hope
Before you start, please realize that this is not your standard PSB fare. No historical news samples, no movie snippets, and a lot of what I call "ambient". This is important for the main reason that I generally dislike ambient music... if you drop the "t", that's the effect it usually has on me. Fortunately, while it starts out like that, it doesn't STAY ambient. It's not anybody's idea of dance music or stuff, but it's not a bad listen at all.
I guess the actual album/EP/whatever is coming out sometime in November. A nice little holiday present, eh?
Posted by: Wonderduck at 02:05 PM | Comments (1) | Add Comment
Post contains 466 words, total size 3 kb.
28kb generated in CPU 0.04, elapsed 0.199 seconds.
47 queries taking 0.1701 seconds, 263 records returned.
Powered by Minx 1.1.6c-pink.