June 27, 2019
AMVs To Make You Have Some Reaction.
So today is the first time I've honestly had to shut Pond Central up and turn on the air conditioner. As I type this, it has just reached 86° F, but it's not very humid. Really, just sitting in front of a fan has been comfy all day, but a look at the forecast for the next week convinced me. Nighttime lows in the low 70s, daytime highs right around 90, and I'd really like to have the place temperature controlled before
that
sets up shop. "But Wonderduck," I hear you say, and you really should get that lump looked at, "what does any of this have to do with AMVs?"
To which I answer, "Have you ever read The Pond before?"
Over the past few days, in between frantic bouts of cleaning at 4am, I've managed to trip over a bunch of pleasing AMVs... some funny, some exciting, one or two just clever as hell. To you, I bring them now.
Enjoy, will you not?
more...
Posted by: Wonderduck at 11:48 PM | Comments (3) | Add Comment
Post contains 633 words, total size 5 kb.
June 20, 2019
You're Gonna Smile
If you're anything like me, and I apologize if you are, you just broke into a huge grin and memories came flooding back. I know the "good old days" weren't, not in comparison to what computers can do now, but
damn
...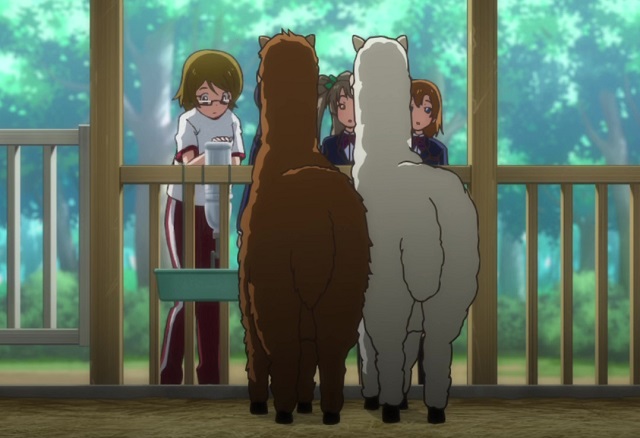 EDIT: Notallama...
Still really funny.
Posted by: Wonderduck at 10:24 AM | Comments (2) | Add Comment
Post contains 49 words, total size 1 kb.
June 14, 2019
Le Mans 2019
It's that time again! It's the middle of June, and that means that a middlin' city a smidge smaller in population than Duckford to the south of Le Havre, France becomes the center of the motorsports world as the 87th 24 Hours of Le Mans gears up. And due to a miracle pulled off by the apartment complex management, I'll be able to watch it from Pond Central's comfy chair! For whatever reason, Dish Network dropped MotorTrend TV (Dish 246) from our channels list earlier this week. It was there Monday, it wasn't there Wednesday. I called the office, explained the situation, and they called Dish this morning. And lo, upon Pond Central the satellites did smile, for there in its normal location were the initials "MT". I've already set the DVR for all 24 hours.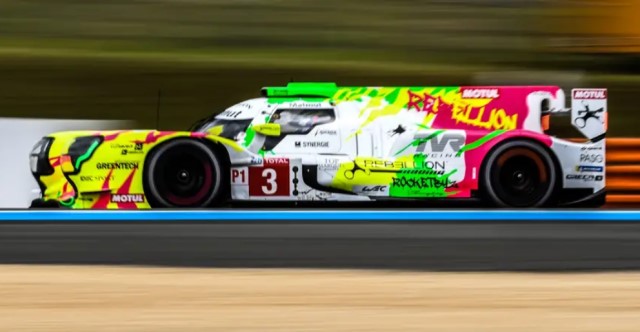 While Toyota is the favorite to get the overall win with their LMP1-H hybrid powered cars, I'm throwing my support this year behind Rebellion Racing and their LMP1-L non-hybrid cars. The Swiss team is an honest-and-true privateer team, with no support from any manufacturer. Despite this, they were third and fourth in last year's 24H, the best of the non-hybrid cars. They were 12 laps down to the Toyotas. Now that Toyota has finally won Le Mans after years of heartbreak and suffering, and Fernando Alonso has a Le Mans victory under his belt in his chase for the "Triple Crown" of wins at Monaco, Le Mans and the Indianapolis 500, I have no hesitation to root against them. It would be a
wonderful
thing to see a privateer team beat the factory cars... I don't honestly expect it, unless there's some reliability issues (with a Toyota at Le Mans? Never!), but it would be so cool.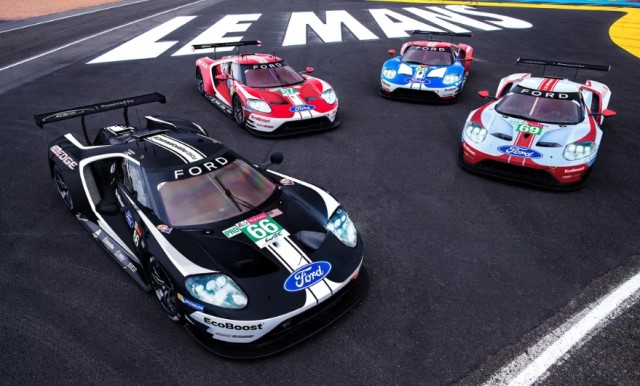 Having said that, I'm cheering for Ford Chip Ganassi Racing in the GTE Pro division. Yes, from privateer to factory based, all in the space of a paragraph. The thing is, Ford is getting out of endurance racing at the factory team level after this race, so seeing them take a class victory would be a great way to go. Sorry, Corvette, I know you're usually my team, thanks to my awesome garage being a Vette specialty shop... I'm a fickle duck, I guess. Next year, I promise!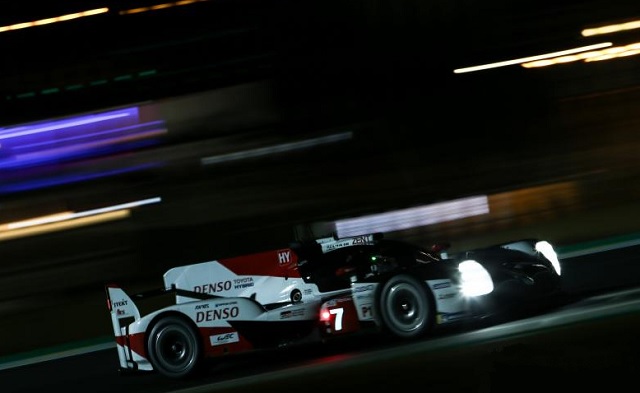 For those of you who want to watch along, but don't have MotorTrend TV, they have a free 14-day trial you can sign up for on their website and watch the race streaming that way. Or there's Radio Le Mans and their brilliant (audio only) coverage as well. There's nothing better than seeing cars going 210mph down the Mulsanne straight in the middle of the night. C'mon, join in with me!
Posted by: Wonderduck at 05:13 PM | No Comments | Add Comment
Post contains 455 words, total size 3 kb.
June 11, 2019
For The First Time In My Life, I Have Monitor Envy
It looks so good in 1080p, but I can't imagine how much
better
it'd look in 8K. They've got more over at their yootoob channel... the fireworks one is particularly cool... but none are better than this.
Posted by: Wonderduck at 10:03 PM | Comments (5) | Add Comment
Post contains 48 words, total size 1 kb.
June 06, 2019
D-Day + 75 Years
Old men forget; yet all shall be forgot,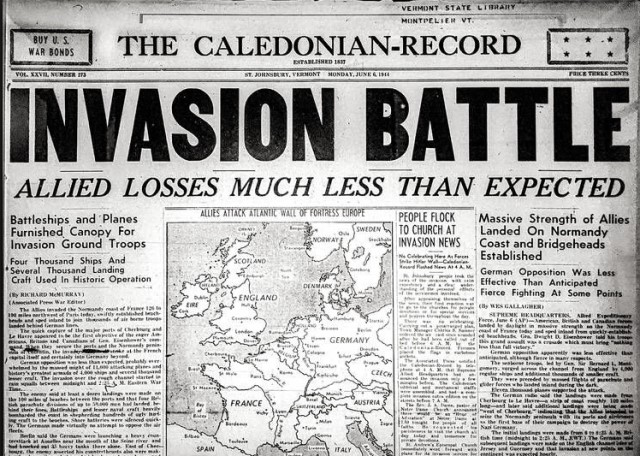 But he'll remember, with advantages,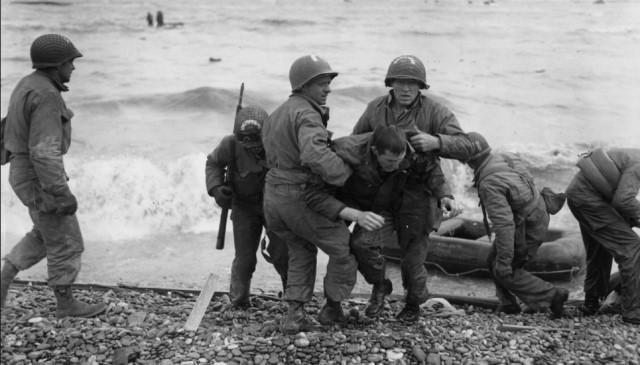 What feats he did that day.
From this day to the ending of the world,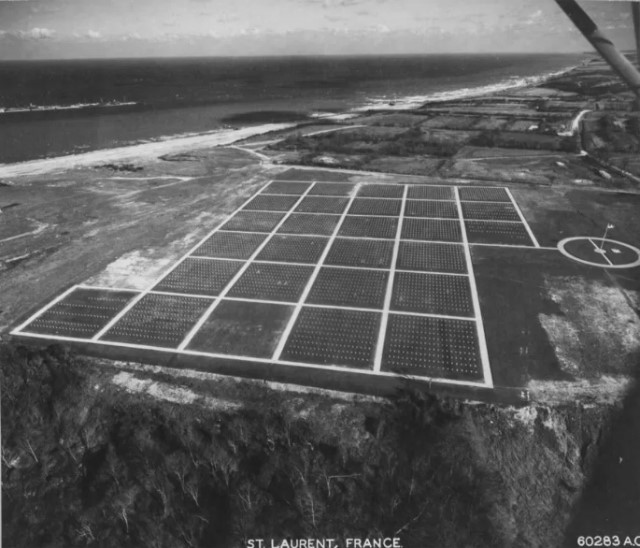 For he to-day that sheds his blood with me s
hall be my brother; And gentlemen in England now a-bed ahall think themselves accurs'd they were not here and hold their manhoods cheap whiles any speaks that fought with us
We few, we happy few, we band of brothers.
Posted by: Wonderduck at 05:05 PM | Comments (1) | Add Comment
Post contains 80 words, total size 2 kb.
June 04, 2019
Midway 2019
I'm going to go a little far afield from my usual Midway day posts, because I have some news to report. You may or may not be aware of the upcoming Hollywood movie on the Battle of Midway, due to be released in November.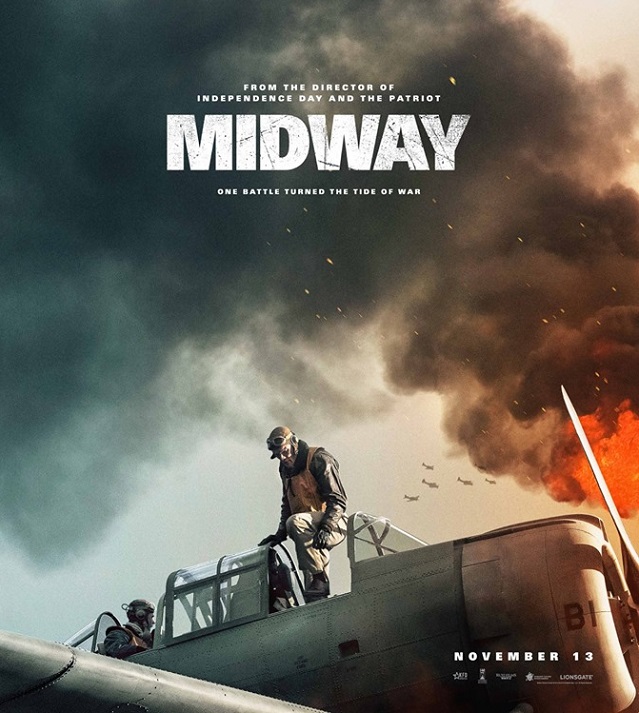 I've known about this for well over a year, thanks to my membership in the
Battle of Midway Round Table
. The production company involved has been asking the BOMRT historical accuracy questions... "where was the radio set located in a Dauntless, and what color would it be," that sort of thing (note: I made that up). Sadly, there's a NDA on the man running the Round Table, so he can't tell us much about the film. He's assured us that they're pushing to make it look as realistic as possible.
Which is, of course, great! If there's one Pacific War naval battle that deserves a good movie, it's Midway... and no, I don't count that '70s extrusion as "good". But this movie isn't my news... no, my news is something a little more personal.
I've been hired as a historical consultant on the Battle of Midway! A youtube history channel is going to be doing a series of videos on Midway, and I've been tabbed to do the historical legwork. I can't reveal the channel name yet, mostly because I forgot to ask the Power That Be for permission and he's on a business trip, but its been around for a couple-three years, and has well over 500k subscribers.
The plan is that we'll be releasing these videos as we get closer to movie release date, and there's hope for an actual tie-in with the film... y'know, concentrate on the characters the movie is featuring, sponsorship, that sort of thing. None of that is guaranteed... indeed, I gather only the first contacts have been made... but there is optimism.
All of which is to say, I'm really really excited about this. It'll be a fun way to spend time, I'm getting paid for it, and anything that educates about the Battle of Midway is okay in my book! More details will be made available as I get permission, so look forward to that... and lets hope that Midway gets the movie treatment it deserves!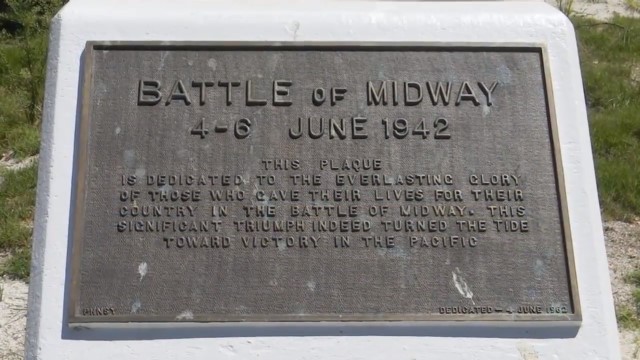 Posted by: Wonderduck at 01:09 PM | Comments (11) | Add Comment
Post contains 380 words, total size 2 kb.
44kb generated in CPU 0.0183, elapsed 0.0826 seconds.
50 queries taking 0.0693 seconds, 306 records returned.
Powered by Minx 1.1.6c-pink.