April 23, 2018
50
Today is April 23rd, the 113th day of the year. According to some numerologist,
the world will be coming to an end today
. Between that endpoint and the very first April 23rd, though it probably wasn't called that back then, a measurable percentage of all the human beings that ever existed were born on 4/23.
These people were athletes and admirals, poets and politicians, musicians and murderers, teachers and terrorists, rapscallions and royalty (though I may repeat myself), and any other pairings of first letters that you care to put together. Though all different, all are bound by the dint of being born on the 23rd day of April.
Though I've said it before, it bears repeating: nobody is more surprised than I.
Posted by: Wonderduck at 07:02 PM | Comments (4) | Add Comment
Post contains 168 words, total size 1 kb.
April 21, 2018
Catching Up With Wonderduck
It's been an awful week.
Out of the past seven days, Friday was probably the best. I slept up to my alarm clock going off, at which point I quickly reset it to give me an additional 45 minutes. I showered, got dressed, then sat at my computer until I was late for work, unwilling to go. Still, it was only going to be a half-day and then it'd be the weekend after I accomplished a couple of things. Buoyed by this optimistic thought, I headed to the Duckmobile.
It took me much too long to get into my car, involving a lot of pain and agonized epithets. The good news is that most of the leg pain has faded... the bad news is that only
most
of it has. My hip does not appear to be as swell as it used to be, meaning (among other things) that I can't swivel my leg all that well. Also, the act of "lifting" my leg is painful... the muscles in the upper leg contract, and it hurts. A lot. I've figured out that I can hook the handle of my cane under my shoe and lift it like a crane... that doesn't cause the muscles to hurt. Then it's just the "getting the leg into the car" part... and that, my friends, is where the agonized epithets came from. Still, I managed, drove to work, put in four hours there, and then began my errands.
First: a quart of oil into the car's engine. Easily done. Then gas up the car, then pick up my prescriptions. And then... renew my driver's license. Oh, and they had to give me a vision test, which means actually going to the DMV. So I cheated. Instead of going to the main office, which is always busy, I went to an outlying office which is mainly for CDL renewals. Was in and out in under a half-hour. Drove home, had some lunch, took a nap, woke up, did two hours of nothing, went back to bed.
I've come to one realization: I'm not a success. I'm unlikely to ever be what anybody would term a success. And that sucks. I let a single failure, though a big one, guide the rest of my life. What did my story about Friday have to do with this realization? Nothing, it was just a way to pad this post out to something more than 20 words. Gotta entertain the two or three readers I have left after all.
My birthday is Monday. I'll put up my usual birthday post, including the usual rocket test, make the usual jokes, then go to work, come home, stick a candle in some pudding, then call it a day. What would that day be like if I had succeeded that first time I majorly failed?
I don't know. I can't possibly know. It may not have been any different. It may have been totally different, with a wife, kids, maybe grandkids, all gathered to celebrate one of those big milestones in life. Or maybe the cast of some broadway play telling the audience that their lighting designer turned 50 that night, and 500 strangers would sing 'happy birthday' to me. Or maybe it wouldn't be at all... maybe I was accidentally trampled by a circus elephant at the age of 34 in that other existence. I don't know. I can't possibly know. What I do know is what it's going to be now.
Vanilla pudding, in case you're curious.
Posted by: Wonderduck at 04:38 PM | Comments (5) | Add Comment
Post contains 591 words, total size 4 kb.
April 18, 2018
We All Need This
While I haven't given up on the F1U! for China, I'm having difficulties actually doing it. I know it's late already, but...
...dammit.
Posted by: Wonderduck at 06:35 PM | Comments (2) | Add Comment
Post contains 27 words, total size 1 kb.
April 16, 2018
Something's Bitten Me
Sometime during the day at work, I started to feel... not all that well. It happens, Mondays are like that in the office. But this was something different. I really felt crappy, like I'd been run over by a
small truck
or something. Maybe it was Fettuccine in white sauce with chicken and broccoli, where all three ingredients tasted the same, that I had from Saturday catching up with me. Or Sunday's meatloaf. Or the (fresh) vending machine ham samitch I had for lunch today. Or maybe it was none of those things.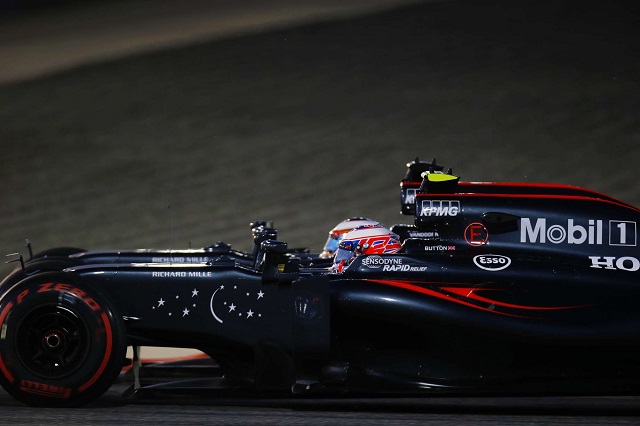 Whatever. I felt poorly. I
still
feel poorly. I am going to bed. When I wake up, I will either start the F1U! for China, or I won't. We'll see how it goes. Sorry everybody.
Posted by: Wonderduck at 06:33 PM | Comments (3) | Add Comment
Post contains 131 words, total size 1 kb.
April 14, 2018
F1 Quals: China 2018
A gray, unpleasant-looking day greeted the teams and drivers as they worked on their vehicles with differing degrees of urgency. Some, like Ferrari, were desultorily polishing the carbon-fiber bodywork to a mirror finish, knowing in their heart of hearts that a shiny car goes through the air better. Some, like Williams, just stared at their cars with ill-disguised hatred. And then you had the left side of the Red Bull garage, filled with a frantic but well controlled amount of energy bordering on panic.
This because Smiley Ricciardo had a
pretty comprehensive-looking engine kablammo
with a half-hour remaining in P3, requiring an engine change. On the positive side, they had a new Renault engine in their traveling kit. On the negative, however, Renault never did finish putting it together before delivering it to the team... at least according to Christian Horner, Red Bull team boss. So instead of just bolting it in place and away they go (ahem), they had to build the engine (including scavenging parts from the recently-deceased power unit) then attach the rest of the car to it. There was no real chance they'd get it done in time for Ricciardo to qualify, but they tried anyway. And got him out with two minutes left in Q1. Where did he qualify? How about the rest of the field? Here's the provisional grid for the 2018 Grand Prix of China:
Pos

Driver
Q1
Q2
Q3

1

Ferrari

1:32.171

1:32.385

1:31.095

2

Ferrari

1:32.474

1:32.286

1:31.182

3

Mercedes

1:32.921

1:32.063

1:31.625

4

Mercedes

1:33.283

1:31.914

1:31.675

5

Red Bull Racing


1:32.932

1:32.809

1:31.796

6

Red Bull Racing


1:33.877

1:32.688

1:31.948

7

Renault

1:33.545

1:32.494

1:32.532

8

Force India Mercedes

1:33.464

1:32.931

1:32.758

9

Renault

1:33.315

1:32.970

1:32.819

10

Haas Ferrari

1:33.238

1:32.524

1:32.855

11

Haas Ferrari

1:33.359

1:32.986




12

Force India Mercedes

1:33.585

1:33.057




13

McLaren Renault

1:33.428

1:33.232




14

McLaren Renault

1:33.824

1:33.505




15

Scuderia Toro Rosso


1:34.013

1:33.795




16

Williams Mercedes

1:34.062






17

Scuderia Toro Rosso


1:34.101






18

Williams Mercedes

1:34.285






19

Sauber Ferrari

1:34.454






20

Sauber Ferrari

1:34.914





Smiley made it to Q3, ending up in sixth. Pretty sure those mechanics earned their pay this week. The rest of qualifying, however, wasn't all that much of a much. The Ferraris simply slapped down the Mercs, and even when Bottas topped Q2, you just knew the red team had it under control. And so it was.
There is talk that the Mercs are set up for warmer weather, expected at race-time. It was 53 degrees and windy during quals, and the track wasn't much warmer... hard to bring tires up to temps like that! If Ferrari set their cars up to heat the tires quickly, they'd get the advantage during quals, but would possibly overheat their tires if the track gets warmer.
We shall see... race is late tonight/early tomorrow!
PS - so much for Toro Rosso, huh?
Posted by: Wonderduck at 04:06 PM | Comments (4) | Add Comment
Post contains 527 words, total size 21 kb.
April 13, 2018
Yuri's Night After
It's a sign of my impending dotage that, despite having reminded myself about it for months, I completely whiffed on this year's celebration of
Yuri's Night
, which was of course on April 12th. Celebrating specifically the first man in space and also space-based milestones in general, it's one of those neat ideas that space nerds like me are pleased to have exist.
Which brings me to the
real
reason I've been reminding myself about Yuri's Night...
...because any excuse for PSB is a good excuse.
Posted by: Wonderduck at 08:47 PM | Comments (1) | Add Comment
Post contains 88 words, total size 1 kb.
April 11, 2018
F1 on The ESPNs: China 2018
Back to back overseas races are hard for everybody involved with F1. Do a whole race weekend in East Corner-Of-Nowhere, pack up, fly a couple thousand miles, unpack in West Where-The-Hell-Are-We, then go racing again. This time around, you're looking at about a 12 hour flight from Bahrain to Shanghai on Etihad Air, which includes a 2 hour layover in Abu Dhabi. It looks like it's on a Boeing Dreamliner, so at least you've got that going for you. Here's the track map for the 2018 Grand Prix of China: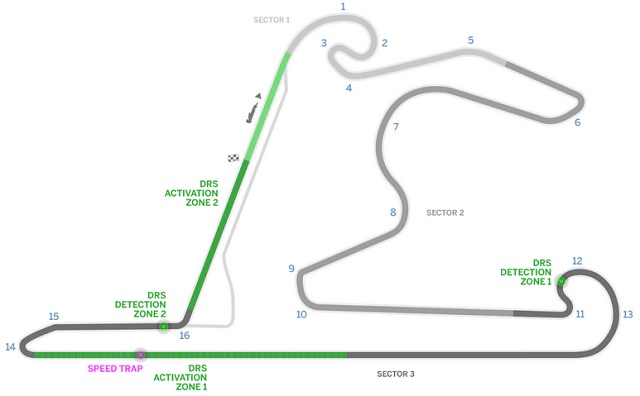 As I mentioned last year, exactly the same as it's been since 2004. Though there's been a resurgence in noting that the circuit is shaped like the Chinese character "shang", meaning "high" or "above" or "ascend"... or "up", maybe? I dunno. It's the first part of Shanghai... wait... does that mean it's "High hai"?
China has coughed up some good races in the past, often because of rain, so we can cross our fingers that we'll get another Bahrain-level event this weekend. That'd be fun. Here's the broadcast schedule for ESPN's coverage:
Practice 3: 10p-1130p live on ESPNews
Quals: 1a - 3a live on ESPN2
2018 Grand Prix of China: 1a - 330a live on ESPN2
For a wonder, ESPN came out and said that Quals and Races will be commercial-free for the rest of the season. I'm okay with that.
See ya!
Posted by: Wonderduck at 11:20 PM | No Comments | Add Comment
Post contains 242 words, total size 2 kb.
F1 Update!: Bahrain 2018, The Thoughts And Statements Version
Hello everybody! As we here at F1U! are clearly not able to work on deadlines, we decided to actually talk about the race instead of do a formal writeup.. Cool? Cool. THIS is
your
F1Update! for the 2018 Grand Prix of Bahrain!
*QUICK OVERVIEW
: If you were raised on oval racing like you see in NASCAR or at the Indianapolis 500, you'd've watched this race and gone "what the hell was that?" There wasn't all that much passing and a lot of "gap racing", where drivers were just sort of out in the woods alone. It may have even happened that you'd've turned the race off after one of the teams so badly screwed up a pit stop that they only changed three wheels. Not to mention another team having both of their cars die in the space of a couple of laps. You would have been very, very wrong to do so... this was one of the most exciting races we've seen in a long time if you knew what you were watching.
*1-2-3-4, I DECLARE A TIRE WAR
: This race was all about tires. Ferrari's Seb Vettel, the polesitter, began the race on the super-soft compound, as did Mercedes' Valterri Bottas, starting from third. Qualifying in fourth but dropped to ninth due to a penalty, the Merc of Lewis Hamilton was clearly going for the obvious one-stopper as he had on the soft tires. Pirelli had said that the expected life of the super-softs was 25 laps, the softs could go 30, and the medium tires 40 of the 57 lap race. We here at F1U! expected both Vettel and Bottas to go supersoft-soft-supersoft, or maybe flip the last two. Meanwhile, Hamilton would probably go soft-medium, as there was evidence that the hardest compound available for the race was fairly good around the track.
Vettel made his first stop on Lap 18, going to the soft tire as predicted. Mercedes, however, had watched the McLaren of LeMans Alonso very closely when he put on the mediums during his Lap 14 stop. When that worthy had managed to make good time, and having failed to bring Bottas in before Vettel for the undercut and attempt to pass him in the pits, the team changed plans on the fly and put the Finn on medium tires during his Lap 20 stop. Hamilton put on the mediums on Lap 27. This left Vettel and Ferrari in an unenviable position. While he held the lead, he wasn't able to open up a big enough gap to Bottas to be able to make a second stop and not lose the place... and probably drop to third behind Hamilton as well. While he'd be on the softest tire, and thus faster, he'd still have to fight for the win from behind. Getting past Hamilton would be doable, though with effort... but could Vettel then chase down Bottas and get past him to take the lead? Dubious. So Ferrari did the only thing they really could do:
They left their man out there, hoping that the soft tires would last nine laps longer than Pirelli said they would.
*EPIC RUN
: Vettel had the grip advantage, but couldn't use it without killing his tires. Mercedes could use their tires to the fullest, but would the slower rubber be fast enough? For Hamilton, who earlier had passed three cars at one time, the answer was no. He wound up in third, about seven seconds back. For Bottas though, the question was still in doubt. With seven laps to go the Finn was five seconds back. Then it was four. Three. Two. As Vettel and Bottas began the final lap, they were within one second of each other, and Bottas could use DRS... and still couldn't get past. The Merc driver had one last chance going into the final turn. A daring driver like Smiley Ricciardo, who has made a living out of being the last of the great late brakers, would have had a go. Bottas made a token effort and backed off, ceding the win to Ferrari. Vettel later said that the last 10 laps had seen his tires turn into bagels, barely able to grip the tarmac, but he'd made them work for a nicely won race.
*FERRARI FAILURE FRACTURES FRANCESCO'S FIBULA
: The keen-eyed reader might have noticed a disturbing lack of Kimi Raikkonen, who started the race in second for Ferrari, during the above race report. That's because Ferrari had an awful pitstop for the ages on Lap 35. Raikkonen did his job, stopping the car in exactly the right spot, the mechanics fell to work, getting three tires changed... but the left-rear tire never came off the car. Despite this minor detail, the car was released to return to the race... despite mechanics still working on the left-rear tire. Francesco Cigarini, who is the mechanic that fits the new tire to the car, was in his position waiting for the old tire to come off when the Ferrari pulled away. The tire snapped his lower left leg in what can only be described as "an ugly way." Raikkonen made it a few car lengths away before the team told him to stop... nobody knew what sort of state the left-rear tire was in, was it locked down or loose, that sort of thing. Cigarini underwent emergency surgery shortly after the incident, and his instagram account showed him up and walking with crutches and a medical person for support within 24 hours of the incident.
While nobody is entirely sure what happened, the prevailing theory is that Ferrari's automated pit release system is based on two factors: is the car off the jacks, and are the four tire nuts on the tire. Usually this means "have all four tires been removed, new ones put in place and secured?" This time, though, the conditions were met without the left-rear tire being removed... hey, the nut was on after all! The FIA fined Ferrari €50000 and an investigation is ongoing.
*RED BULL... REALLY, WHAT THE HELL?
: The team sponsored by the Austrian drink maker went into the race on Sunday feeling pretty good about their chances. Smiley Ricciardo was to begin in fifth, while it was assumed that Embryo Verstappen, starting in 15th due to an accident in quals, would be able to get up among the leaders quickly enough. Instead, Ricciardo's car just... turned itself off after one lap, forcing him to pull over and retire the car. At very nearly the same time, Verstappen bumped into Lewis Hamilton, resulting in a puncture. As he limped his way through almost a full lap, the vibrations from the imbalanced tire assembly were transmitted into the gearbox, which soon went all wonky-doodle. Both Red Bulls were out within three laps of the race start. Team boss Christian Horner later described this as "extremely disappointing."
*GHASTLY NEWS
: Toro Rosso was over the moon by the end of the race, as their man Pierre Ghastly brought the Honda-powered car home in fourth place. The surprising thing is that nobody on the team knew where the speed came from. We here at F1U! know that we've never heard a team say "we'll have to examine the data to see why we were so fast" before.
Next race is in China this coming Sunday! See you then.
Posted by: Wonderduck at 01:35 AM | Comments (4) | Add Comment
Post contains 1235 words, total size 8 kb.
April 08, 2018
An Explanation For... Something (UPDATED)
F1 Update! is coming Monday. I've spent most of the day asleep, and if I wasn't asleep, I wanted to be sleeping. I've been sitting here in front of the computer for the past couple hours slowly typing away on the F1U!, and at the rate I'm going it won't be done until Thursday or Friday.
So I'm packing it in and will pick it up again tomorrow after work. I just don't feel an urgency here tonight. I do want to say one thing though.
ESPN stepped up big-time for this race. ZERO commercial breaks, only an unobtrusive corner bug for Mothers Car Products every now and again. While I'm no fan of the SkyTV broadcast, not liking the announcers anywhere
near
as much as the Legendary Announce Team, this has to be called the best US broadcast of a F1 race of all time, just because we actually
saw the entire race
. That's amazing. Last race I gave ESPN a huge load of crepe for an awful, awful broadcast, so fair is fair. Great job, ESPN! Keep it up!
F1U! tomorrow. Thank you for putting up with me, if you do. If you don't, well, I don't think I blame you much.
UPDATE: the F1U! is in progress, but it'll have to be finished on Tuesday night. It's 310am Tuesday morning as I write this, and I've gotta go back to sleep.
Posted by: Wonderduck at 10:48 PM | Comments (3) | Add Comment
Post contains 239 words, total size 2 kb.
April 07, 2018
F1 Quals: Bahrain 2018
Gotta admit, the circuit in Bahrain looks awful purty at night. But for whom did the stars shine, and for whom did they fall? Here's the provisional grid for the 2018 Grand Prix of Bahrain:
| Pos | Driver | Car | Q1 | Q2 | Q3 |
| --- | --- | --- | --- | --- | --- |
| 1 | Sebastian Vettel | Ferrari | 1:29.060 | 1:28.341 | 1:27.958 |
| 2 | Kimi Räikkönen | Ferrari | 1:28.951 | 1:28.515 | 1:28.101 |
| 3 | Valtteri Bottas | Mercedes | 1:29.275 | 1:28.794 | 1:28.124 |
| 4 | Lewis Hamilton | Mercedes | 1:29.396 | 1:28.458 | 1:28.220 |
| 5 | Smiley Ricciardo | Red Bull Racing | 1:29.552 | 1:28.962 | 1:28.398 |
| 6 | Pierre Ghastly | Toro Rosso Honda | 1:30.121 | 1:29.836 | 1:29.329 |
| 7 | "DP" Magnussen | Haas Ferrari | 1:29.594 | 1:29.623 | 1:29.358 |
| 8 | Nico Hulkenberg | Renault | 1:30.260 | 1:29.187 | 1:29.570 |
| 9 | False Esteban! | Force India Mercedes | 1:30.338 | 1:30.009 | 1:29.874 |
| 10 | Carlos Sainz | Renault | 1:29.893 | 1:29.802 | 1:29.986 |
| 11 | Death To Flying Things | Toro Rosso Honda | 1:30.412 | 1:30.105 | |
| 12 | Sergio Perez | Force India Mercedes | 1:30.218 | 1:30.156 | |
| 13 | LeMans Alonso | McLaren Renault | 1:30.530 | 1:30.212 | |
| 14 | Stoffelwaffle | McLaren Renault | 1:30.479 | 1:30.525 | |
| 15 | Embryo Verstappen | Red Bull Racing | 1:29.374 | No Time | |
| 16 | Lettuce Grosjean | Haas Ferrari | 1:30.530 | | |
| 17 | Sony Ericsson | Sauber Ferrari | 1:31.063 | | |
| 18 | Sergey Sirotkin | Williams Mercedes | 1:31.414 | | |
| 19 | AMX_56 Leclerc | Sauber Ferrari | 1:31.420 | | |
| 20 | Pleasant Stroll | Williams Mercedes | 1:31.503 | | |
While Vettel's on pole, it wasn't until the final run in Q2 that he started to show more speed than his teammate Raikkonen. In fact, it took a truly outstanding lap from the German to beat Raikkonen in Q2, and in Q3 it was Vettel's last run that wound up being just a bit too good for anybody to catch. The other flying Finn, Valterri Bottas and his Mercedes, put up good times but nothing to rival the Ferraris, and Lewis Hamilton left himself with a massive problem on Sunday. Not only did he not get on the front row, but he had to change a gearbox between Australia and here. Apparently he very nearly was unable to finish the first race of the year... I had read somewhere that he had an oil leak that got into the gearbox and played all sorts of merry hell with the finely machined chunks of space-age technology in there. In any case, that means a five-spot grid penalty, and that means he's actually starting in 9th, right where the midfield can bounce him around in Turn 1.
Speaking of the midfield, it's somewhat disheartening to see McLaren getting so stiffly roflstomped by Toro Rosso; not only did the former Minardi team beat both McLarens, but it wasn't even close... and the Ghastly one even made it into Q3, where he ends up in fifth after Hamilton's penalty. AND I even got a nickname for Brendon Hartley,
who ran into a bird during today's sessions
. Neither Force India impressed today... I didn't realize one was in Q3, they were so not-fast.
But the biggest pain has to be felt by Haas. From looking like serious contenders for "best of the midfield" rights to having Lettuce miss out on Q2 by literally the slimmest of margins (he and Alonso set exactly the same time, 1:30.530, in Q1, but since the McLaren driver did it first, he ended up in 15th and moved on). There must be much confusion and consternation in the American team's pits right about now. Why is K-Mag now being called "DP" Magnussen? Heh...
you asked for it
.
On international television, too.
The less said about Williams, the better. That was ugly, and Pleasant Stroll looked seriously pissed in an interview afterwards.
So the race is late tomorrow morning. I hope to be along sometime that evening with the F1Update!, but my computer woes are beginning to become terminal. My hard drive coughed up a "terminal failure" report to the various startup menu tests this morning, but eventually it booted. I've spent the best part of the afternoon copying important things to flash drives and external hard drives and writing down passwords for places I don't often access. I do have my laptop, of course, but that's a whole different set of problems to deal with. In any case, sooner or later it'll be up.
See ya then!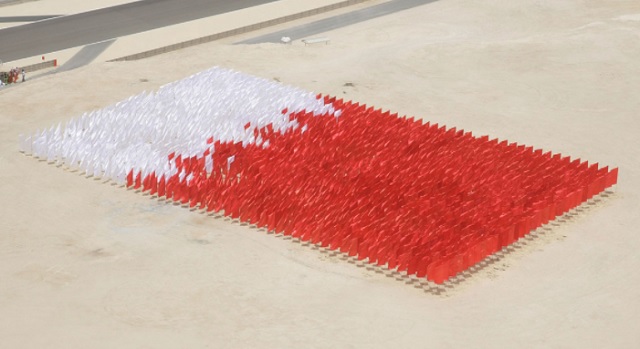 Posted by: Wonderduck at 03:44 PM | Comments (5) | Add Comment
Post contains 679 words, total size 17 kb.
April 05, 2018
Jenny's Not There
For a good time, call
202-762-1401.
Posted by: Wonderduck at 07:20 PM | Comments (4) | Add Comment
Post contains 9 words, total size 1 kb.
April 03, 2018
F1 on The ESPNs: Bahrain 2018
The plane from Spain lands mainly in Bahrain.
No, I don't know what that means either, but it made me giggle. The Great F1 Thingy is in the teeny island nation with the big oil money-filled bank accounts, Bahrain... as opposed to the teeny island nation with the big oil money-filled bank accounts, Abu Dhabi. Basically the same place, except for the revolts and the shootings and... yes, well. Ahem. Let's take a look at the track map, shall we?
Ah, nothing like reusing an old classic. I'm less than thrilled that there's still a race here, but what's a little bit of ethics when there's money to be made? In the past, I'd say that this was a dead-solid Mercedes victory... it's the sort of circuit that their car loves... but who knows yet? They looked good in Australia, but they couldn't get past the Ferrari for the lead with more than 25 laps to work with. So I officially declare this race to be wide open.
Which means that Mercedes will make everybody look silly.
ESPN has the coverage again, and they're confusing the hell outta me with their programming choices. Let's take a look:
Nothing! It's all streaming.
Practice 3: 700a - 800a live on ESPNews
Quals: 1000a - 1130a live on ESPN2
2018 Grand Prix of Bahrain: 1000a - 1230p live on ESPN2
If we're lucky, they listened to all the screaming of US F1 fans and will improve their coverage, maybe by having a real person watching for when to run commercials. If we're not lucky... there will be a very pissed off duck.
F1Update! afterwards. Eventually. See ya then!
Posted by: Wonderduck at 06:39 PM | No Comments | Add Comment
Post contains 284 words, total size 2 kb.
April 02, 2018
Name That Mystery Ship XXXIV Revealed!
There's no ship! It's just a picture of the open ocean.
Ha ha april fools day.
Look, it was the best I could come up with, I'm sorry.
Posted by: Wonderduck at 12:40 AM | Comments (3) | Add Comment
Post contains 34 words, total size 1 kb.
April 01, 2018
Name That Mystery Ship XXXIV
Got a toughie for y'all today!
As usual, no image searching. I can't stop you from doing it, but you'll have to live with it on your conscience forever. You get one guess, and one guess only, so make it count. Winners are determined by me, my decision is final, so don't push it, 'k? The winner gets his or her very own blog post on a topic of their choosing (exceptions: pr0n, politics, and religion). CTX, FDM, if either of you are still around, you're clear to guess!
Let's see how good you guys really are!
Posted by: Wonderduck at 08:20 AM | Comments (5) | Add Comment
Post contains 102 words, total size 1 kb.
107kb generated in CPU 0.06, elapsed 0.1581 seconds.
57 queries taking 0.1083 seconds, 289 records returned.
Powered by Minx 1.1.6c-pink.