August 30, 2016
F1 on NBCSN: Italy 2016
Speed. Turns and curbs to the contrary, speed is what F1 should be all about. Go fast, turn fast, fast, faster, fastest. But we all know and understand that F1 doesn't
do
raw straightline speed, not like IndyCar or NASCAR or that most quintessential of American motorsport, drag racing. Their tracks are designed to allow their cars to go as fast as possible and devil take the hindmost. Oh sure, both IndyCar and NASCAR throw in a couple of road circuits as a filip to those who think that turning right is important, but we all know that racing on a ginormous oval is the One True Way to speed. The stereotypical F1 fan (aka almost all European F1 fans) sneer at ovals as too simplistic, too easy, too... American... for something as difficult as Formula 1.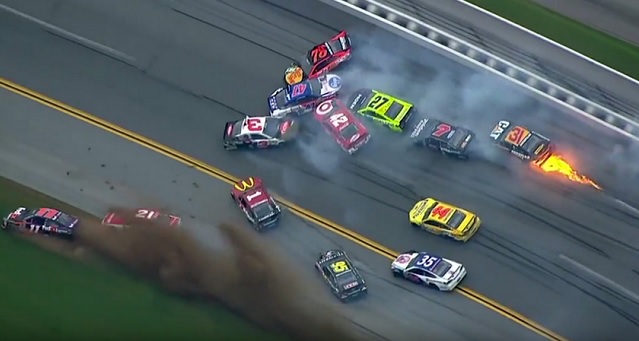 You can hear lips curling in a sneer all the way across the Atlantic.
And then there is
La Pista Magica
, The Magic Track. Officially known as Autodromo Nazionale Monza, this has been the home of the Italian Grand Prix essentially forever. And this legendary circuit is where all the sneering and talking down goes away, because Monza is about nothing more than speed. Here's the track map:
Yes, there are a few turns thrown in. For the most part, they are recent additions. Why, Monza even had a high-banked oval portion to boot. They would never admit it, but F1 fans know that Monza is an American track at its heart: raw oomph and no finesse anywhere. One's right foot is to the floor for 80% of the lap, after all... and when it isn't on the floor, it's still pretty darn close to it. The teams will be breaking 200mph at the end of the front straight, after coming off Parabolica (Turn 11) at about 170mph. Oh, sure, the track in Mexico is now technically the fastest in F1, but that's all from one long straightaway. After that, it's twisty and curvy and turny... none of that for Monza. It's fast
everywhere
. Brakes are for other circuits.
Yes, I exaggerate for effect, but it's not that far from the truth. Teams bring the minimum amount of downforce possible to this place, because downforce slows the cars down and ain't nobody wants that.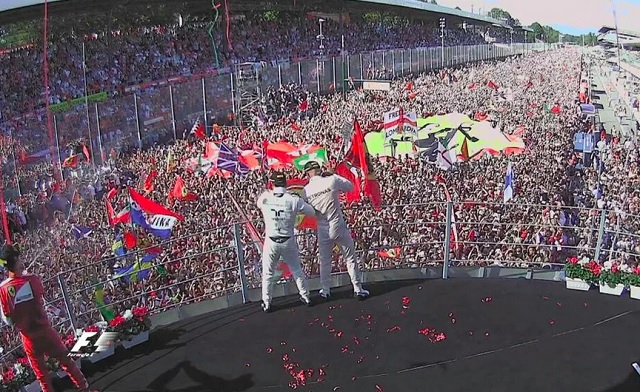 The only thing more ridiculous than the speeds at this Italian circuit are the Italian fans that show up... the rabid
tifosi
. Loud, passionate, and not afraid to nick everything team related up to and including tires, cars, and drivers probably. And woe betide the world if Ferrari ever wins here again... the crowd reaction can only be topped by fans of the Cubs when they win the World Series.. They're what makes Monza such fun... they start cheering before the race starts and doesn't shut up until a few days after the race is over.
It's that unique experience the Legendary Announce Team means to bring us with their usual on-air flair and panache. No idea if The Varsha will be in Leigh Diffy's seat again, guess we won't know that until P2! Here's the broadcast schedule:
Friday
Practice 2: 7a - 830a live on NBCSN
Saturday
Quals: 7a - 830a live on NBCSN
Sunday
2016 Grand Prix of Italy: 630a- 9a live on NBCSN
All times, as usual, are Pond Central Time. Check your local listings for times in your area. F1Update! will be along after the race... not that we're expecting anything more than another Merc domination. But we will see, won't we? Stay tuned!
Posted by: Wonderduck at 08:50 PM | Comments (2) | Add Comment
Post contains 594 words, total size 4 kb.
August 28, 2016
F1 Update!: Belgium 2016
A surprisingly pretty day greeted the F1 Circus as they took their spots on the starting grid. It was more than 15°F cooler than it had been all weekend, giving hope that the supersoft tires could last longer than a lap, and that the softs wouldn't develop the spontaneous blisters that'd been forming during the practice sessions. Polesitter Nico Rosberg had to feel confident that he'd rack up a huge score and close the gap to his rival and teammate Lewis Hamilton, starting last on the grid. But would the two Ferraris on the second row be able to threaten the Mercedes driver, or could wunderkind Embryo Verstappen, sitting alongside Rosberg, score a surprise? THIS is
your
F1Update! for the 2016 Grand Prix of Belgium!
*LIGHTS OUT
: As the race began, Rosberg made a good start and was clear of his challengers as the Thundering Herd charged into Turn 1, the La Source hairpin. The same could not be said of the Red Bull of Verstappen, victim of a less-than-swell start. He was swallowed up by the twin Ferraris of Seb Vettel and Kimi Raikkonen. With the blinding optimism of youth on his side, the 18-year-old Dutch driver decided to try and win the race in the first turn. Raikkonen was on the inside of Vettel at the apex of La Source, and Verstappen tried to fit himself into the gap between the Finn and the inside barrier. The resulting kerfluffle saw Vettel sideways in the path of traffic, Raikkonen with damage, and Verstappen needing a new nose. Bodywork continued to fly from incidental contact throughout the field going into Eau Rouge, with a huge amount of sparks coming from underneath Raikkonen's car from a tire going down. At the top of the hill, Jenson Button saw his suspension turned into flinders when rammed from behind by the Manor of Pascal's Wager. That mostly ended the first lap shenanigans, unless you count Kimi's pitstop where the undertray of the Ferrari caught fire from dragging around the track.
*SAFETY CAR OR RED FLAG? WHY NOT BOTH!
: The next lap saw Carlos Sainz suffer a puncture and subsequent failure of his right-rear tire. Unfortunately for his Toro Rosso, the carcass of the tire did not come free. Instead, it sort of peeled back while part of it stayed attached to the shoulder of the tire. It immediately began flailing away at the rear bodywork and wing, first bending, then snapping, the wing's upright.
Fortunately for him, the tire blew just
after
he got through Eau Rouge, otherwise the resulting wreck could have been calamitous. The same luck could not be applied to the Renault of Kevin Magnussen. He got a little sideways at the top of the hill and wound up going into the barriers at high speed backwards, ending up nose-first in a tire barrier.
The Renault was comprehensively destroyed. The chassis actually twisted along the length of the car, popping the removable cockpit bolster free. A testament to the safety of a F1 car, Magnussen extracted himself from the remains quickly, showing only a small limp. After a visit to the track's medical center, he was taken to a nearby hospital for observation and treatment of a cut on his ankle. To allow the track workers to remove the remains of the car, a Safety Car was summoned. Much of the field took this opportunity to change tires, getting off the destructing supersofts. There were, however, a few drivers that stayed out. Notable among them was the McLaren of Fernando Alonso and the Mercedes of Lewis Hamilton. These two drivers, with five world championships between them, had formed the final row of the grid due to engine penalties. They now found themselves fourth and fifth, behind only Rosberg, Red Bull's Smiley Ricciardo, and the Force India of Nico Hulkenberg. After a lap or two behind the safety car, the race was red flagged; Magnussen's impact had damaged the tire barrier to the point that an extensive repair was required. This stoppage of the race allowed the five drivers that hadn't stopped to change tires essentially for free.
*RESTART TO THE END
: The red flag period lasted for 20 minutes, and the free tire change proved to be a godsend for all five drivers. After Hamilton managed to pass both Alonso and Hulkenberg, within eight laps of the restart, the race settled down into just ticking off the laps. Ricciardo couldn't close on Rosberg, but neither could Hamilton run down the Red Bull. Behind them, the Ferraris struggled to regain positions lost during their accident and repair, with Vettel finishing in sixth. With the third "power team" out of the running, Force India, which has always had good results in Belgium, was able to pull themselves into fourth and fifth. This unexpected but welcome development pulled them up into fourth in the Constructor's championship, ahead of Williams but behind Ferrari. So the final result saw Rosberg winning, with Ricciardo, Hamilton, Nico Hulkenberg, Sergio Perez, Vettel, and Alonso rounding out the top seven.

*THOUGHTS
: A great track with a promising starting grid should have led to a fun race. Instead, we actually ended up with a dull tilt, the only excitement coming in the first few laps from the contact and accidents. This is
not
why we watch here at F1Update!, either the accidents or seeing the result preordained by the red flag. Pity.
Next weekend we get the fastest track of the season: Monza and the Grand Prix of Italy. See you there.
Posted by: Wonderduck at 10:59 PM | Comments (2) | Add Comment
Post contains 926 words, total size 6 kb.
August 27, 2016
F1 Quals: Belgium 2016
Well, this is a fine kettle of pork. Here's the provisional grid for the 2016 Grand Prix of Belgium:
Pos

Driver
Q1
Q2
Q3

1

Mercedes

1:48.019

1:46.999

1:46.744

2

Red Bull Racing TAG Heuer

1:48.407

1:47.163

1:46.893

3

Ferrari

1:47.912

1:47.664

1:46.910

4

Ferrari

1:47.802

1:47.944

1:47.108

5

Red Bull Racing TAG Heuer

1:48.407

1:48.027

1:47.216

6

Force India Mercedes

1:48.106

1:47.485

1:47.407

7

Force India Mercedes

1:48.080

1:47.317

1:47.543

8

Williams Mercedes

1:48.655

1:47.918

1:47.612

9

McLaren Honda

1:48.700

1:48.051

1:48.114

10

Williams Mercedes

1:47.738

1:47.667

1:48.263

11

Haas Ferrari

1:48.751

1:48.316




12

Renault

1:48.800

1:48.485




13

Haas Ferrari

1:48.748

1:48.598




14

Renault

1:48.901

1:48.888




15

Toro Rosso Ferrari

1:48.876

1:49.038




16

MRT Mercedes

1:48.554

1:49.320




17

Sauber Ferrari

1:48.949






18

MRT Mercedes

1:49.050






19

Toro Rosso Ferrari

1:49.058






20

Sauber Ferrari

1:49.071






21

Mercedes

1:50.033






NC

McLaren Honda

DNS





Okay, so the first thing that leaps out at you is that Rio Rainbow Gate is no longer on the grid. It was announced over the summer break that his Indonesian backers hadn't paid Manor in a while, so he was given the boot. Esteban Ocon will forever be reviled by The Pond as a result.
Okay, no, the real first thing that leaps out at you is that Lewis Hamilton is 21st. There's a good reason for this, and it involves one of the slicker cases of rules lawyering I've seen in a while. Here's what's going on. Hamilton has had a bad case of engine problems this season, to the point that he's already burned through the five sets of power unit components he's allocated, yet has half the season remaining. That means he automatically gets a 15-spot grid penalty for each new engine he uses for the rest of the year... and the engine in his car now is well-used. So what some bright spark at Mercedes did is sit down with the Technical Regulations and found a loophole: you get a penalty for each new engine, but the rules don't
specifically
prevent you from using multiple engines in a race weekend. That's probably what the spirit of the rules were, but not the word.
"I'll take three... and throw in a pair of sunglasses for my dog." - Lewis Hamilton, probably.
So Hamilton used a new engine in P1, P2, and P3. In doing so, he racked up 55 grid spots in penalties... and there's nothing stopping the team from dropping
another
engine in before the race tomorrow, giving him in effect four free engines. And Mercedes is doing it at a circuit where they are ridiculously strong, so Hamilton is likely to score points despite starting from somewhere near the Spa-La Sauveniere Airport. It makes Fernando Alonso's 35 spot penalty look weak... he's had engine problems all weekend.
Really, the rest of the grid looks more or less normal. While Embryo Verstappen looks racy, he's going to be starting on the supersoft tires, while polesitter Nico Rosberg is on softs. This is going to be a major tire race: most teams chose to load up on the supersofts, with Ferrari using half of their tire allotment on the supersofts, and only bringing one set of mediums to boot. However, it's been flat-out hot at Spa-Francopants this weekend, high 80s / low 90s... which is practically unheard of for race weekend. That's disastrous for the supersofts, which weren't even capable of surviving a full qualifying lap before they began to die. If the weather tomorrow is hot, with the cars carrying a full load of fuel, I expect the supersofts to fail by Turn 1.
In other news, the Ringleader of the Legendary Announce Team, Leigh Diffey, has been absent from P2 and Quals coverage, as he reportedly has a case of diverticulitis. While Steve Matchett and David Hobbs did a good job in his absence, particularly Matchett, it's clear they need someone to keep control of the conversation. Which is why NBCSN has a fill-in for the race:
The Varsha. Ladies and Gentlemen, the Original Legendary Announce Team is back together again. I'm actually giddy.
Race in the morning.
Posted by: Wonderduck at 03:32 PM | Comments (4) | Add Comment
Post contains 740 words, total size 24 kb.
August 26, 2016
Revisiting A Figure
Nearly four years ago now, friend Ben from the curiously named
Midnight Tease
removed a blight from his figure collection
sent
a thoughtful gift here to The Pond
. Of course, I immediately took photographs... but even as I posted them, I was less than satisfied with the results. Everything was either too dark or too bright, and Rio deserved better, darnit. Well, over at the Anime Figures Subreddit, they run a bi-weekly photography contest and this time around the theme is "Smallest Figure". There's plenty of ways to interpret that, of course, but I went literal... it'd give me a chance to fix one of the Rio shots! Here's the result:
click the pic for larger MVCD.
Y'know what helps? Having a camera that can keep up with what your mind sees. That really makes a difference. There's some saturation boost, and a "vignette" effect that you would have thought was just lighting if I didn't mention it, but otherwise, that's the picture the way it came off the SD card.
Yeah, that'll do.
Posted by: Wonderduck at 09:16 PM | Comments (2) | Add Comment
Post contains 177 words, total size 1 kb.
August 25, 2016
That Was A Day, All Right.
Never mind that I was later than I wanted getting into work... because I was dealing with a stomach upset from dinner the previous night. Never mind that the claims during work were awful. Never mind that I was too annoyed at work to enjoy the Cubs game on the radio. And never mind that dinner tonight was awful... how does one ruin rice in a rice cooker anyway?
No, never mind all of that. Because I was actually writing something for the blog this evening and was it was coming along quite nicely when the power went out. It came back after 90 minutes or so, but by that time I had long ago gone to bed. I noticed when the power came back on... there are enough fans in Pond Central to make the place sound like the EAA Fly-In... but just rolled over and fell back asleep. Until now, that is.
Of course, everything I had written was gone. Thanks, ComEd, for having the power go out to 175 accounts for no reason that anybody there could explain! And now I'm going back to sleep, because I've still got over three hours before my alarm goes off.
Yup. That was a day all right.
Posted by: Wonderduck at 03:03 AM | Comments (5) | Add Comment
Post contains 213 words, total size 1 kb.
August 22, 2016
F1 on TV: Belgium 2016
Well. The alarm has gone off, sun is shining through the window, coffee has been imbibed, and no matter how many ways you try to deny it, summer break is over and it's time for the F1 Circus to get back to work. And that means yours truly has to actually attempt to be clever and witty about something he's covered for 10 years or more. Fortunately, it's easy to write about this race, for it's the Grand Prix of Belgium, and that means we're at Spa-Francopants! Here's the track map for this longest of F1 circuits:
It's only 7km long, a mere pittance to the original 15km brute that had a nasty habit of killing the men racing on it. You sorta have to expect that, what with the "track" actually being public roads, and the only barriers were the occasional haybale. And trees. Lots and lots of trees. Also houses. While it's be awe-inspiring to see a 2016 F1 car on the old layout, much of the awe would come from wondering just when the driver was going to die.
The chances of that result, it must be said, increases as the quality of the weather decreases... and as Spa-Francoamerican is located in the Ardennes Forest, home of its own little microclimate. Rain is common, often on one part of the circuit while the opposite side is bone dry. Makes for fun tire choices, that.
Speaking of fun, the good Walloons of the Legendary Announce Team will be doing their usual level best to bring us their swell coverage. Here's the broadcast schedule:
Friday
Practice 2: 7a - 830a live on NBCSN
Saturday
Quals: 7a - 830a live on CNBC
Sunday
2016 Grand Prix of Belgium: 630a - 9a live on NBCSN
Of course, all times Pond Central. I leave it up to the reader as a test of their mental acuity to figure out how to manipulate the times for their location. Post no bills. Of course, some time after the race, the Legendary Crew of F1 Update! will present their usual writeup of variable quality. Look forward to it, why don't you?
See ya then!
Posted by: Wonderduck at 09:21 PM | Comments (3) | Add Comment
Post contains 364 words, total size 2 kb.
August 18, 2016
Random Anime Picture #122: This Is Fine, Too.
-Re:Zero
, Ep06
Why am I watching
Re:Zero
? Sure, the plot is intriguing, the hero is actually coping with his predicament, what we know of the world is solid enough, and the surrounding characters range from "that's a thing" to "top knotch."
But let's face it: the twin maids Rem and Ram should be arrested for grand theft, for they've bloody well stolen the show for me, for reasons that should be obvious. Does that make me shallow? I can't claim to care.
Because, I mean,
damn
.
Posted by: Wonderduck at 07:14 PM | Comments (6) | Add Comment
Post contains 94 words, total size 1 kb.
August 15, 2016
Oh We Gots Trouble...
I have something I'm working on, something that I want to get done for this here blog thing. It's just that, every time I get home from eight hours on the computer, I try to blog and... I find myself distracted by something bright and shiny. Dinner. WoWs. The House Steiner sourcebook (or indeed, any of the Inner Sphere sourcebooks).
Re:Zero
. Something. So blogginating is taking a back seat to that sort of thing. Unintentionally, I might add... it just keeps happening that way.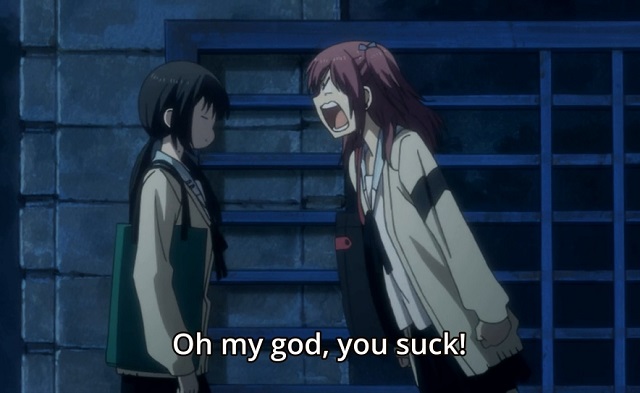 So, um, yeah. Bear with me, 'k? I can't promise it'll be worth it, but I can promise there'll be something eventually. Good deal? Good deal.
Posted by: Wonderduck at 08:19 PM | Comments (13) | Add Comment
Post contains 114 words, total size 1 kb.
August 11, 2016
Random Anime Picture #121: It's A Cat. No, Seriously.
-Amanchu
, Ep03
I've come to the conclusion that, despite all the talent and skill she has at drawing everything else ever, Kozue Amano simply can
not
draw a cat to save her life. Well, that's okay. She gave us
ARIA
, so she gets a huge free pass in my book.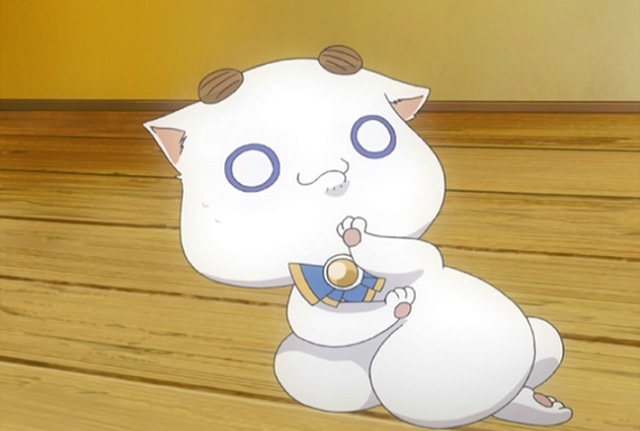 Really. It's a cat.
Posted by: Wonderduck at 07:01 PM | Comments (3) | Add Comment
Post contains 62 words, total size 1 kb.
August 08, 2016
The Meaning Of Ichiro
Ichiro Suzuki recently got his 3000th hit in Major League Baseball. This makes him the 30th player in MLB history to accomplish this feat. That's great, but I'm more impressed that he managed this despite not playing in the US until 2001, when he was 27. He's 42 years old now so he did it in 15 seasons-and-change. He had to average right around 200 hits per year to do that.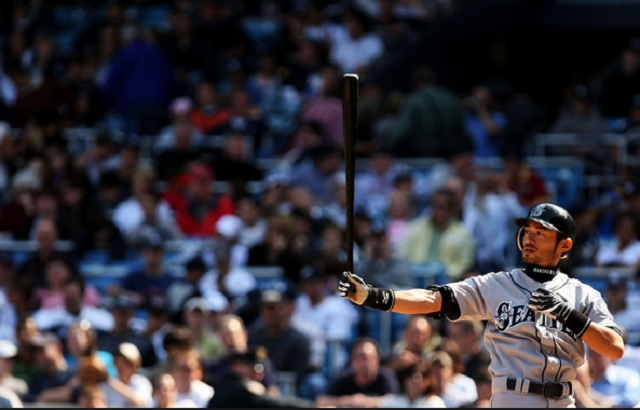 Along the way, he also won the AL Rookie of the Year in 2001, the AL MVP also in 2001, 10 All-Star games, 10 Gold Gloves in Right Field, has a career .314 batting average, has the single-season hit record (262, in 2004), and for all you statwonks out there, his career WAR currently stands at a tasty 59.9. All of this after playing nine years for the Orix Blue Wave in the NPBL.
That deserves a "Wow".
In tribute to this amazing player, let us revisit his greatest moment ever (may not be entirely safe for work):
Posted by: Wonderduck at 09:10 PM | Comments (11) | Add Comment
Post contains 173 words, total size 1 kb.
August 06, 2016
And We're Back!
Did ya miss me?
Hm. Maybe the better question would be "did you notice I was gone?" A week is a long time, even for me! Pond Central's internet connection died Tuesday evening, and it's only now repaired. Getting it functional again required surgery to a bookcase, repairing a wall connection,
and
practically rerunning the cable from Pond Central to the building's mechanical room. All of which would have been accomplished much sooner if the leasing office hadn't lost my paperwork.
Twice
.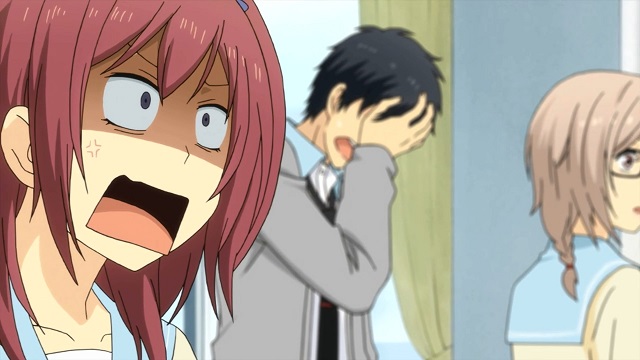 But we're back now, and I'm sure you're all thrilled to hear it. I did notice that the long-anticipated Rio Olympics got started Friday night with the opening ceremonies, and oh boy just think of the fun I might be able to have with that...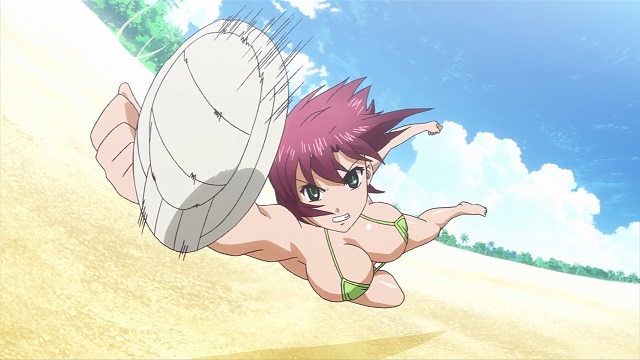 Not so different from Olympic beach volleyball, come to think of it. Rio is wearing more, though.
It's good to be back.

Actually, that's very much what it looked like when my modem lit up four greens. Fewer rubber ducks, though.

Posted by: Wonderduck at 11:30 AM | Comments (8) | Add Comment
Post contains 171 words, total size 2 kb.
103kb generated in CPU 0.03, elapsed 0.1633 seconds.
56 queries taking 0.14 seconds, 353 records returned.
Powered by Minx 1.1.6c-pink.