January 15, 2018
American Racer Dan Gurney Passes.
One of the true legends of motorsport passed away on Sunday. Dan Gurney was 86 when complications from pneumonia "took him off the grid." He was the first of only three men to win races in Sports Cars, Formula 1, NASCAR, and Indy Car, as well as Can-Am and Trans-Am. But for all his accomplishments on track, and there were many, he may very well be known for some off-track things.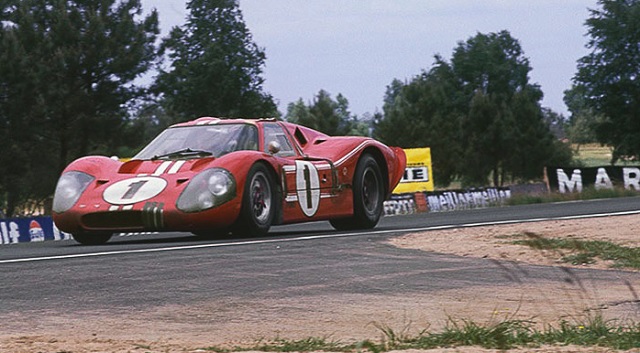 For example, he had what can arguably be called the best week in car racing history in 1967. On June 11th, he and AJ Foyt, driving a Ford GT40 MkIV, won the 24 Hours of LeMans. This marked back-to-back LeMans victories for Ford, totally unprecedented for the American manufacturer. But that wasn't enough for Dan Gurney. During the podium ceremony, he did something that no race winner anywhere had ever done before...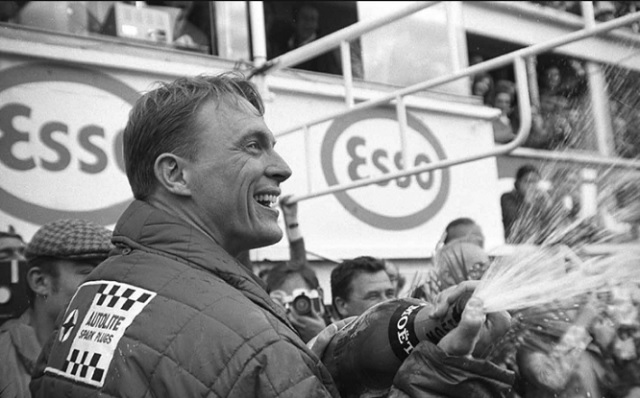 ...he became the first winner to spray champagne from the podium. Of course, this tradition continues 50+ years later in all forms of motorsports all over the world. That right there is enough to make Gurney a legend, but not enough to make it the best week of racing ever. The following Sunday, June 18th, was the Grand Prix of Belgium at Spa-Francorchamps.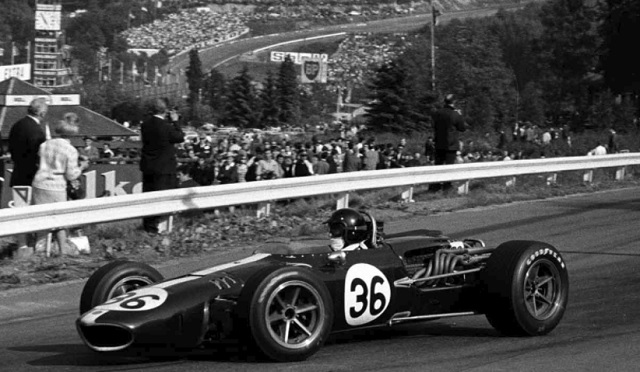 Gurney, running both as driver and as team owner of Anglo-American Racing, drove the Eagle Mk1 to victory. He became the second F1 driver to win in a car of his own manufacture, out of three. But, and this is the part that cements him as one of the all-time greats, it became the first... and thus far only... F1 race win for an American-made car.
But even THAT wasn't enough for Gurney. He became the first to put a little vertical piece of material on the trailing edge of his car's wing, increasing the generated downforce substantially without much of an increase in drag at all. This little thing became known as the Gurney Flap, and is used by just about any race car that has wings. While it would be incorrect to say that he
invented
the device, as airplanes had been using it to increase lift instead of downforce for decades, he and his team were the ones who adapted it to cars. About the only time you don't see them being used nowadays is at places like Monza, where you want as little drag (and thus downforce) as possible.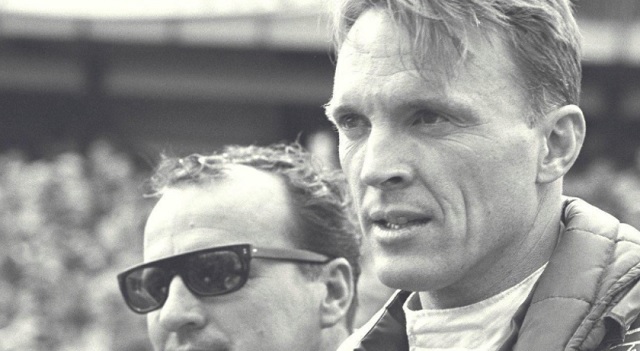 Dan Gurney won seven races in F1, seven times in Indy Car, five times in NASCAR, he won endurance races at the Nurburgring, Sebring, Daytona and LeMans, as well as many others. He was the first big-name racer to wear a full face helmet. When he retired from racing in 1970, he did so with some 51 race wins across all formats to his credit. After that, he had a successful career as a constructor or team owner, with three Indy 500 victories in the record books. For all of that and more, he is probably the preeminent American in motorsport. I am secure in saying that his sort will never be seen again.
Posted by: Wonderduck at 10:12 PM | No Comments | Add Comment
Post contains 518 words, total size 3 kb.
January 13, 2018
Tracks From The MP3 Player
The other day, I was chatting with a coworker during one of my rare lunchbreaks that didn't involve me taking a nap, and she told me something that both stunned and amused me. See, the Powers That Be decided that it was time to put someone in the desk next to me... it had been empty for a month, much to my pleasure (imagine discovering you're the only person in a row of seats on an airliner)... and my new neighbor apparently was able to hear the music from my headphones... but only a certain type of music as it turns out. Metal and/or Other Loud Aggressive Music. Via conversations with her friends, a good portion of the office appeared to believe I listened exclusively to
Screamo
.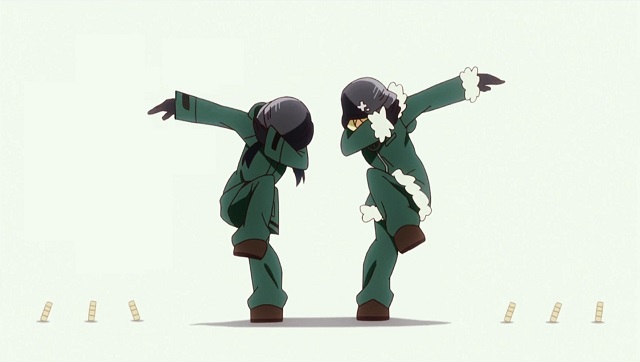 For the record, nothing could be further from the truth. I do have a single song by a screamo band, "
On My Own
" by The Used, but I didn't know it was that genre. Amusingly, I first heard the track eleven years ago, more or less, as it was used to make
a music video for my favorite Japanese wrestler, Hayabusa
, after the terrible in-ring accident that paralyzed him. Okay,
that
part isn't amusing. A while ago, another coworker "stole" my mp3 player because she was bored and wanted to hear something new. Sadly, she no longer works there, or she could have put a stop to the rumors. I don't know if I convinced my accuser of my varied musical tastes or if she thought it a case of 'the duckie doth protest too much', but I gave her The Pond's address and told her to look for a music post. If that's you, hello, see you monday! If it's not, hello, Pond Scum! Click "more" for, well...
more...
Posted by: Wonderduck at 07:56 PM | Comments (9) | Add Comment
Post contains 875 words, total size 7 kb.
January 10, 2018
Add Maybe Another Thing To The List
We know that The Duckmobile is getting long in the tooth... she's legally able to drink, for heaven's sake. We know that in a perfect world, we'd have a better computer chair here at Pond Central Battlestation. And I've noticed that there's an odd thing going on with the computer monitor where in videos, all blacks are... um... I don't know how to describe what they are.
Solarized
, maybe? Black patches all look like they're backlit somehow, have an odd sort of glow to them that I don't see anywhere else.
But I didn't expect to be putting "a new computer" on the list anytime soon. Oh, to be sure, my current one, Nori, is four-plus years old, but it's not like software has outrun it or anything like that. It has been coughing up the occasional error every now and again... not too often, but not "never" like it maybe should be. But tonight, as I awoke from my nap, I pressed the power button, everything spooled up, I got the HP "I'm working on it!" screen like I always do, and then it just... turned itself off.
As the monitor said "no signal, going to sleep" and went to sleep, I sat here in the dark and actually said out loud "well,
that's
not supposed to happen."
The Mutsu figure
I have here by my keyboard said nothing, but I know she agreed with me. I pressed the power button again, and this time the startup went perfectly fine, though slower than normal. That's actually common... when it turns off without shutting down (for example, a power outage), the next reboot takes longer. But, and this is the important part of the story,
that wasn't supposed to happen in the first place.
I'll admit to being concerned about my girl. But I also admit to needing a computer I can trust to work, too... I mean, it
is
my main form of entertainment, and how I do most of my shopping to boot. Losing it would be very grumpy-making. So, I suppose, onto the big list of new things goes "computer." Preferably one with an actual graphics card, this time.
Posted by: Wonderduck at 11:59 PM | Comments (6) | Add Comment
Post contains 369 words, total size 3 kb.
January 09, 2018
Here Comes The OGRE...
Back in 1986, Origin Systems, the company that would bring us the amazing
Wing Commander
and
Ultima
series of computer games, took a little foray into something a bit larger scale. Instead of a party of adventurers or individual starfighters, they sat down and cranked out the videogame adaptation of Steve Jackson's
OGRE
.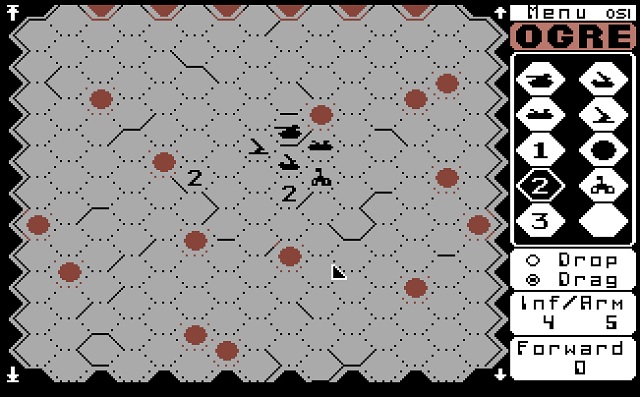 I played the heck outta that game on the C64. It wasn't great: the graphics were nothing special, even for the time, and the AI... well... it was 1986. But I could still play OGRE alone with it, and that made it good. For a long, long time I've wondered why there was never a remake... it's not like
Steve Jackson Games
doesn't have a history with computers, after all. Around Christmastime, friend Ben from
Midnite Tease
said to me "I've been playing the new
OGRE
videogame." To which I replied "Huh??? WHAT new
OGRE
videogame???" I'm not a clever duck when I'm surprised.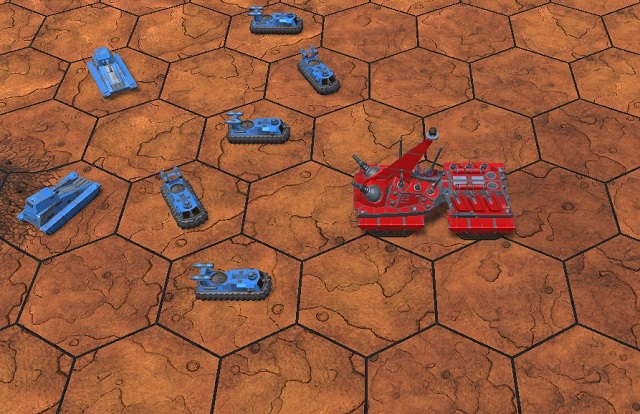 Holy crepe. Holy crepe! It took me very little time to add it to my Steam library... $20 for heaven's sake!... and went through the tutorials to get used to the interface. It's not the most intuitive system, but it works well enough. Once that was done, I called up a skirmish match against the computer and went at it. And lost.
In fact, the computer handed my feathered butt to me and made me wear it as a hat. So I started another game... and it all came back to me. I danced GEVs around the Ogre, pummeled the thing with heavy tanks, pounded it with howitzers...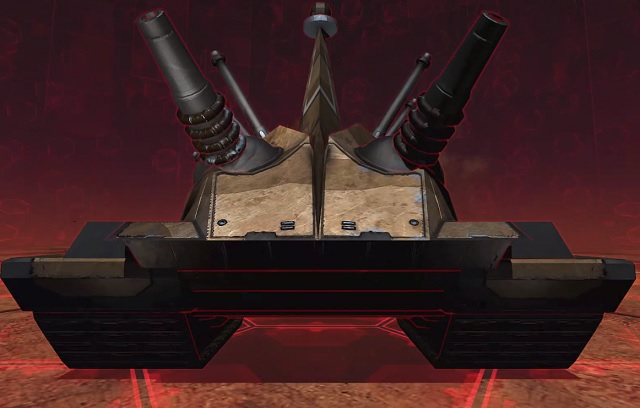 ...the above picture was essentially the last view my command post saw. Well, I'll be damned. I was pretty good at
OGRE
back in the day... good enough that I expected to win every time I sat down against a human opponent. I didn't, of course, but I knew I could win and had a good shot at doing so. And here this computer game is, kicking me up and down the map like I didn't know a superheavy from a light GEV.
COOL!!!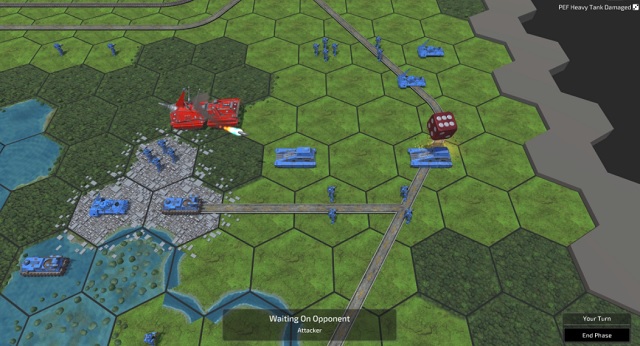 The AI isn't perfect... I've seen it make some seriously stupid moves... but it's more than good enough. And once it stops giving me a challenge, online head-to-head is available too. There's a single-player campaign to go through as well, which might prove interesting. And, of course, any of you squishies that wanna go up against the Duck. Better make sure to make your sandwiches using rye bread though... since I'm going to knock you down and take your lunch, you may as well make it something I like.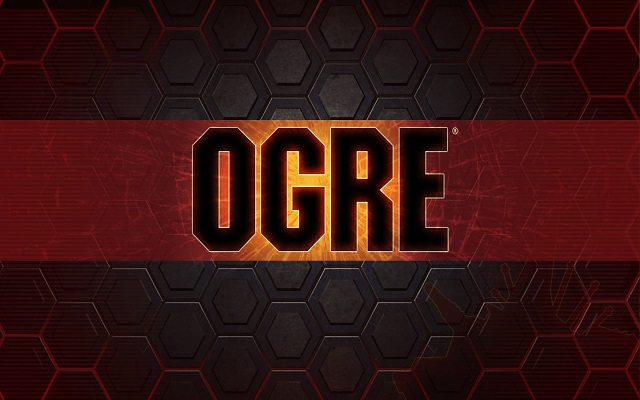 I never thought I'd see the day.
Posted by: Wonderduck at 01:40 AM | Comments (3) | Add Comment
Post contains 449 words, total size 4 kb.
January 07, 2018
Random Anime Pictures #144: Camping Witch
Let me ask you a question: does the idea of spending 10 minutes watching a girl dressed like your grandmother demonstrate the correct way to assemble a camp site, complete with a simply
adorable
talking pine cone, sound like something you'd go out of your way to see? Then, my friend, have I got a show for you! It's called
Yuru Camp
, and most of the first half of Ep01 was exactly what I just described. And it was
wonderful
.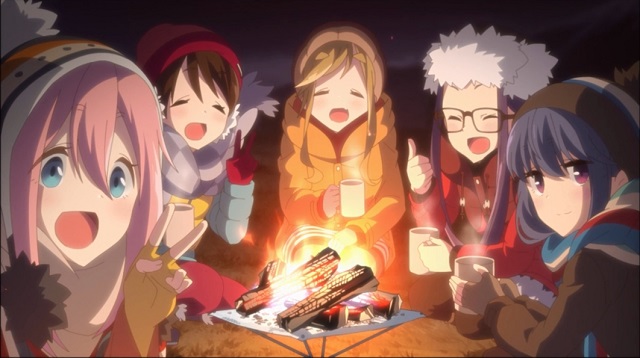 This shot is from the OP. We've only officially met the girls on the ends, Pinky and The Quiet One. The other three are apparently the members of the Outdoor Living Club (or whatever they call it) that appeared only briefly. It's quite easy to see that Pinky will be the linchpin of the entire show. This may not be a good thing.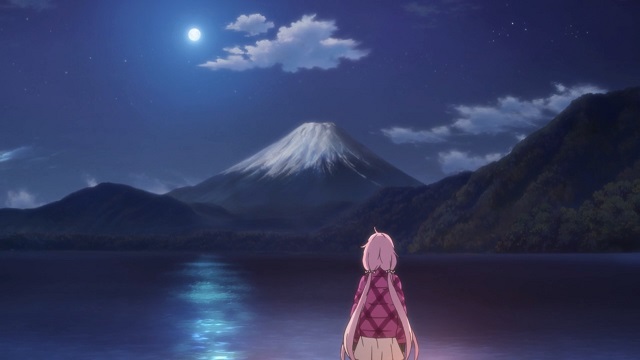 She's loud, dumb as a box of hair, has probably never been camping before, and it's clear she'll be the viewer insert. If she stays loud and dumb as a box of hair, this is going to suck. This has the opportunity to be this year's version of
Flying Witch
, all contemplative and comfy as hell, but if Pinky doesn't snap to, the whole thing is doomed.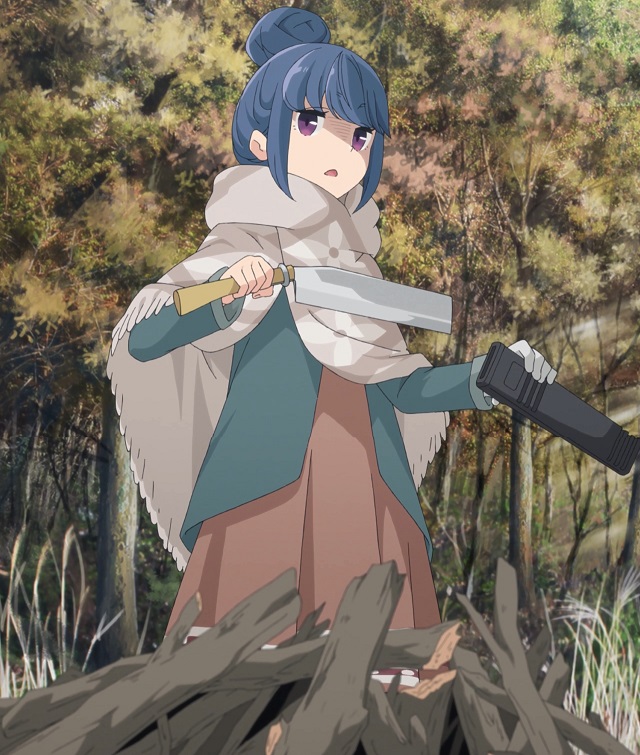 ...and then the axe/saw/shaving tool will come out, and it'll become a whole different sort of show.
Posted by: Wonderduck at 11:59 PM | Comments (7) | Add Comment
Post contains 236 words, total size 2 kb.
January 05, 2018
Yay Weekend
I left Pond Central at 850am to head off to work. I had an 11.50 hour day ahead of me, and the earlier I could get in, the earlier I could go home. Or I could extend my lunch break-slash-nap time, one of the two. Whichever was more important, y'know. In truth, I was kinda looking forward to this... particularly because I had read that the bone-breaking cold that Duckford has been in for the past two weeks was finally coming to an end! Fantastic, I was sick and tired of wondering if the Duckmobile was going to start both in the morning and at night when it was time to go home. For the record, she was a rock, only once giving me a scare... this past Wednesday morning, in fact, when it went down to -17 overnight. Turned the key in the ignition, and... all I heard was a whirring sound. The engine finally began cranking, and once it started it might have been idling at about 50rpm, but she started. So I left Pond Central with my head up and a warm glow in my heart.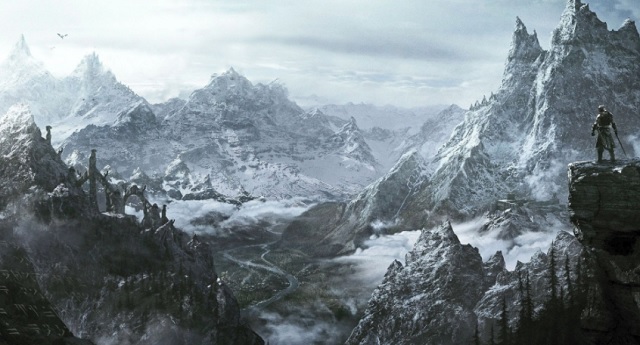 Fsck. Really, I don't know why I'm complaining, it was only -9. Getting the frost off the windshield was... really, an exercise in futility. For whatever reason, I would scrape off one side, move to the other, scrape that side clean, by which point the first side was already slightly fogged. Cold
and
damp. Oh, and as it turns out, a wind chill advisory though at least my building's parking lot is at the bottom of a not-insubstantial hill. Between that to the north and the apartment building to the south, and much of the rest of the complex to the west, I've seen 20 mph winds blowing the tops of the trees around while it was dead still on the ground. Nice trick. Turns out that the cold is supposed to break on Sunday. I hope so... I'm too old for this.
UPDATE: Completely apropos of nothing,
I LOVE BASEBALL
. Wonderduck needed this.
Posted by: Wonderduck at 11:53 PM | Comments (7) | Add Comment
Post contains 345 words, total size 2 kb.
January 04, 2018
Flying Start
I have a small confession to make. See, I had me a great idea for a bit of fiction and I thought I'd have it done by now. Except I forgot just exactly how much mandatory overtime we had to do this week, and as a result, my goofing off on Tuesday has come back to bite me in the tucus. Instead of having five hours of OT to do by Friday, I actually had NINE hours to do.
So, yeah. This week, not going as well as I had hoped. Still, Ben from
Midnite Tease
and I completed a simultaneous runthrough of
Go Go Nippon!
, and it was as hilarious as I expected, so that was worth the time. Only 3.50 hours left to go!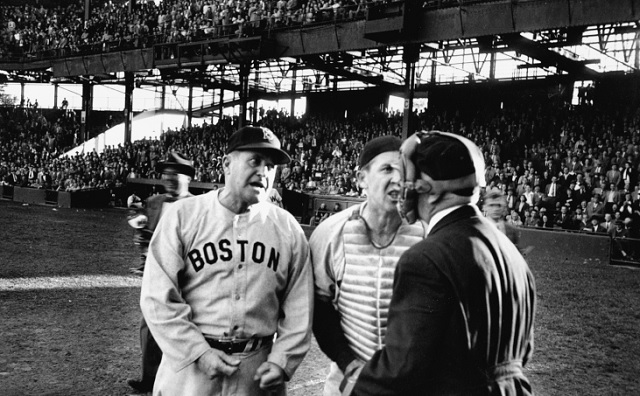 Posted by: Wonderduck at 10:55 PM | Comments (1) | Add Comment
Post contains 128 words, total size 1 kb.
January 01, 2018
New Year's Day, 2018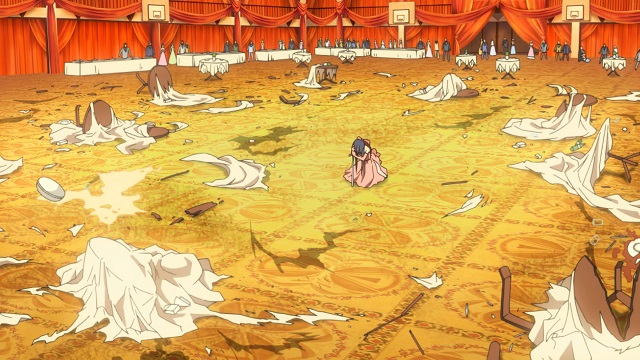 So. First day of a New Year. Helluva party, huh? Who's cleaning all this up?
Posted by: Wonderduck at 11:21 AM | Comments (2) | Add Comment
Post contains 19 words, total size 1 kb.
55kb generated in CPU 0.04, elapsed 0.1313 seconds.
52 queries taking 0.0968 seconds, 266 records returned.
Powered by Minx 1.1.6c-pink.