October 16, 2018
One Day More...
As I was writing my diatribe against multiplayer video games below, I received a text message from my Boss, asking if I was okay? Well, sure... is there some reason I wouldn't be? "Well, you're not here and you didn't call in." Oh?
I didn't know I had to call in when I'm taking an approved vacation day, boss. "You're not on my schedule for having the day off, Wonderduck." You okayed it on Friday morning, I've got the e-mails. I even double-checked the request program. "...oh dear, my fault. So you're off supposed to be off Monday through Wednesday, right?
You have no idea how badly I wanted to say why yes, yes I am. Instead, I was a good little employee: "No, only through Tuesday, though if you said I could take another day off I certainly wouldn't say no." "Okay, considering all the stress I just put you through, I can approve that. See you Thursday."
Being on good terms with the boss is never a bad thing.
Posted by: Wonderduck at 09:32 PM | No Comments | Add Comment
Post contains 174 words, total size 1 kb.
Boston Dynamics Mean To Another Bot
If you read The Pond, you're probably familiar with those cruel people over at Boston Dynamics. Y'know, the people who appear to make robots just so they can be mean to them:
Well, they've done it again... except this time, they're not just being mean to one, they're torturing the poor thing!
Making it dance to a knockoff version of Uptown Funk for our entertainment... if that isn't a human rights violation, I don't know what is. Synth rights (
Fallout 4
, salute!) maybe? Wait, I'm confused now.
Oh,
Fallout 4
... how I want to love you! But relationships require work from both sides, and you're not putting in the effort. As much as I love wandering around the scorched earth that is the Commonwealth, I'd like there to be a compelling story and Preston Gravy ain't doin' it for me. I mean, I can see how crafting a settlement or two would be fun for some players. I can, really! But y'know the term "social gamer"? Well, I'm nothing if not an ASOCIAL gamer. I'll play multiplayer games like
World of Warships
or
War Thunder
because of the tie to my MilHist background, but the fact is that there are a LOT of unappealing jackweasels out there. I mean, the last time I played WoW, some naval
geenyus
started berating me for firing HE shells from my battleship.
At practically unarmored light cruisers.
At Tier III.
And I was sailing an
Orion
, the first RN battleship in the game... which with flags has something like a 50% chance of setting fires with its HE rounds.
Yeah. I love being yelled at for doing the right thing.
So, "asocial gamer." On the whole, I like a good single-player game...
Skyrim
and
Fallout 3
both have something like 400-500 hours on them. But having to build settlements and cater to the whims of Preston Gravy and settlers that are the least grateful NPCs I've ever made bedding for? Yeah, that's waaaaay too much like being screamed at by some wanna-be Panzer Oberst-Gruppenfuhrer because he didn't like the "68" I had on the side of my StuG III.
So love me,
Fallout 4
, love
me
!
Okay, enough of that. I'm going to write a sternly-worded letter to Boston Dynamics now.
Posted by: Wonderduck at 11:10 AM | Comments (7) | Add Comment
Post contains 392 words, total size 3 kb.
October 15, 2018
Four Days Off! A Clarification
This was not supposed to happen. I wasn't scheduled to have Monday and Tuesday off. In fact, I couldn't have had those days off, as October was closed for vacation requests back in August. But then, a funny thing happened...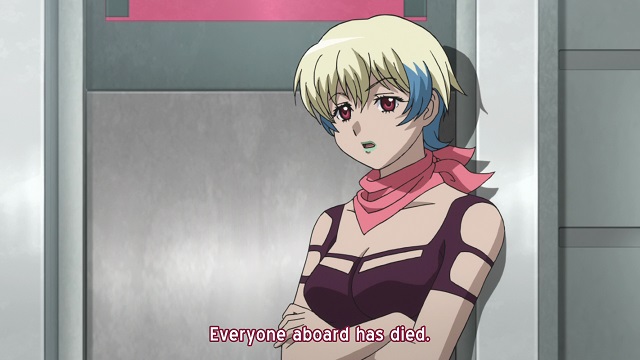 ...almost everybody in my office called in sick a couple Fridays ago. I was one of the few who showed up, and there was only one other person in my aisle, when normally there'd be 11 of us. Why that happened I leave open as an exercise for the observer...
I'm sure I have no idea
. The reaction from The Powers That Be was... confusing. Instead of grumbling about all the outages, they decided to
reopen
October for vacation requests.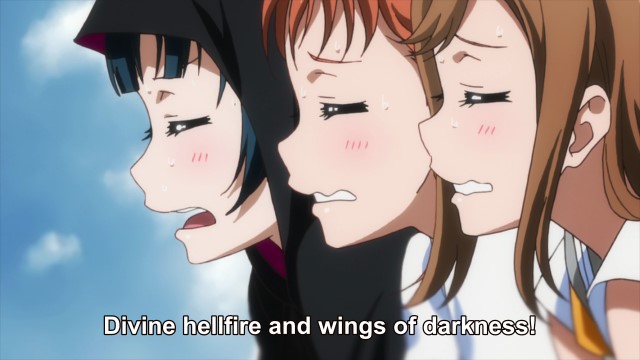 No, I don't claim to understand it. I
will
, however, claim that I took advantage of it. About an hour after the announcement was made, I had my request in... and it was approved late last week. I don't have to be back in-office until Wednesday! I really need it, too... I took a nap this afternoon/evening, around 530pm. Jokingly, I set my alarm for 10pm, thinking there's no way I'd sleep for that long.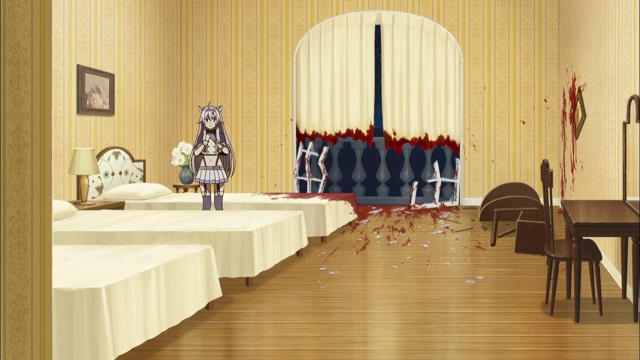 If you've ever read The Pond before, you know what this means... I slept until 11pm. There was a chance everything was going to go as planned, as at about 9pm I woke briefly. Then I reset my alarm for midnight and went back to sleep. Instead of cursing myself when I have to get up for work the next day, I just grinned when I finally did rise from my slumber. Two more days! It's like I've been set free. I'm trying to ignore the whole "going back to work" thing.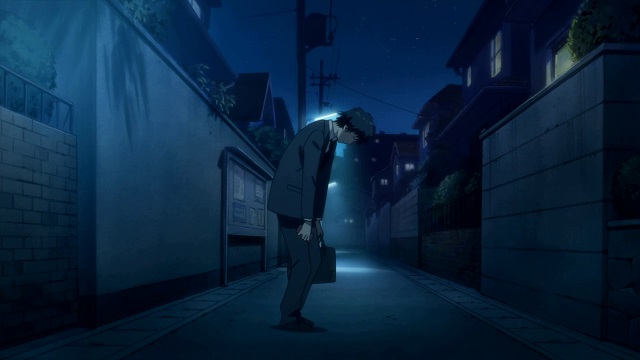 I don't have to worry about that for a couple of days yet.
Posted by: Wonderduck at 02:05 AM | Comments (1) | Add Comment
Post contains 305 words, total size 2 kb.
October 13, 2018
Four Days Off!
Four Days Off! Four Days Off! Four Days Off! Four Days Off! Four Days Off!Four Days Off!
Four Days Off! Four Days Off! Four Days Off! Four Days Off! Four Days Off!Four Days Off!

Four Days Off! Four Days Off! Four Days Off! Four Days Off! Four Days Off!Four Days Off!
Four Days Off! Four Days Off! Four Days Off! Four Days Off! Four Days Off!Four Days Off!
Four Days Off! Four Days Off! Four Days Off! Four Days Off! Four Days Off!Four Days Off!

Four Days Off! Four Days Off! Four Days Off! Four Days Off! Four Days Off!Four Days Off!
Posted by: Wonderduck at 09:23 AM | Comments (3) | Add Comment
Post contains 105 words, total size 1 kb.
October 10, 2018
F1 Update: Japan 2018, The "I've Got To Put Something Up" Edition
Okay, we're sorry to be both late and short with this F1U!. Recent bouts of unhealthiness and long hours at work have conspired against Japan getting the coverage it deserves. But we'll give it a try anyway: THIS is
your
F1Update! for the 2018 Grand Prix of Japan!
*SUMMARY
: Once again, a race is heavily influenced by DH Verstappen getting into predicaments with Ferraris. Very early in the race, he got into a tete-a-tete for Kimi Raikkonen, earning himself a five-second time penalty and letting Seb Vettel past his teammate without needing team orders... see how it's done, Mercedes? Now Vettel could have waited for Verstappen to serve his penalty and get into third free-and-clear, But with Lewis Hamilton leading the race and his teammate Valterri Bottas beginning to pull away, Vettel really
couldn't
wait. So he tried to get by the young Dutchman, and after a coming together that was declared a "racing incident", Vettel was suddenly last. And just like that, Ferrari threw in the towel on Vettel ever catching Hamilton for the World Championship. At the end of the race, Vettel had managed to claw his way back up to sixth and was nearing his teammate, who was having problems with grip on worn tires. Ferrari could have commanded Raikkonen to let him by and give him two extra championship points... and didn't.
In any case, Hamilton now has a nigh-on insurmountable lead, and can actually win the championship at the next race, the US Grand Prix. And thus a season that started with such promise ends just like last year.
As we said, sorry this is short... hope to do better come Austin time!
Posted by: Wonderduck at 10:16 PM | No Comments | Add Comment
Post contains 290 words, total size 2 kb.
October 09, 2018
Wellness Status Update
I think it's the weather. It's pretty warm for October, mid-80s today, and humid as all get-out. Tomorrow it's supposed to get down to the high-30s. That whipsawing has been going on for a couple-three weeks, which is bad enough. But that humidity is what's really killing me. It feels like my face is actually a couple of inches away from my skull, and faces aren't supposed to feel that way (newsflash, I know).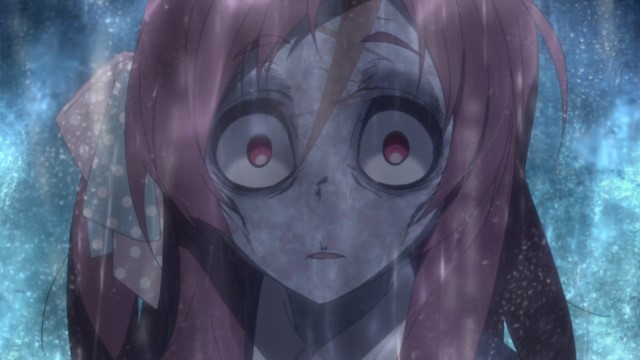 I almost called in, but somehow managed to drag myself to work. I'm so adult and stuff. Let's hope for a recovery tomorrow, after the rainy season is done. I'd really like that.
Posted by: Wonderduck at 09:13 PM | Comments (2) | Add Comment
Post contains 110 words, total size 1 kb.
October 08, 2018
I Am... Unwell.
I thought the day started fairly well, but somewhere along the way I began to feel very cruddy. Bad enough that after eight hours on the clock, I just came right home instead of doing some of my overtime. It'll make the rest of the week suck, but I'm pretty sure I don't care about that right now. I'm going to try this whole "life" thing again tomorrow... hopefully there'll be better results. Maybe some sleep is just what this little ol' duckie needs.
Posted by: Wonderduck at 08:27 PM | Comments (5) | Add Comment
Post contains 87 words, total size 1 kb.
October 06, 2018
F1 Quals: Japan 2018
Rain. Rain is the great equalizer in Formula 1. Rain can take a bad car and make it... not as bad. Rain can take a good car and make it into tiny pieces of carbon fiber. It makes heroes out of drivers that may not have gotten attention before, and it can take luster away from otherwise well-appreciated ones. Rain simply adds another level of difficulty to an already hard sport.
It rained today at Suzuka. Here's the provisional grid for the 2018 Grand Prix of Japan:
Pos
Driver
Q1
Q2
Q3

1

Mercedes

1:28.702

1:28.017

1:27.760

2

Mercedes

1:29.297

1:27.987

1:28.059

3

Red Bull Racing


1:29.480

1:28.849

1:29.057

4

Ferrari

1:29.631

1:28.595

1:29.521

5

Haas Ferrari

1:29.724

1:29.678

1:29.761

6

Toro Rosso

1:30.248

1:29.848

1:30.023

7

Toro Rosso

1:30.137

1:29.810

1:30.093

8

Force India


1:29.899

1:29.538

1:30.126

9

Ferrari

1:29.049

1:28.279

1:32.192

10

Lawsuit
Force India


1:30.247

1:29.567

1:37.229

11

AMX-30
Sauber Ferrari

1:29.706

1:29.864




12

Haas Ferrari

1:30.219

1:30.226




13

Renault

1:30.236

1:30.490




14

Williams Mercedes

1:30.317

1:30.714




15

Red Bull Racing

1:29.806

No Time






16

Renault

1:30.361






17

Williams Mercedes

1:30.372






18

McLaren Renault

1:30.573






19

McLaren Renault

1:31.041






20

Sauber Ferrari

1:31.213





Q1 was mostly dry...ish. It rained before the session had begun and the track was decidedly greasy... for example, Seb Vettel actually spun in the Hairpin, a very low-speed place indeed. He was simply trundling along when the rear of his car slowly and gracefully attempted to become the front of the car. He was going 60kph at the time. "Greasy" is the appellation most feared in F1... neither truly dry nor truly wet, it is too slippery for slicks, yet it chews up intermediate rain tires like someone is applying pumice to them. Sony Ericsson was caught by The Greasy and sent off into a wall, which brought out a red flag as the workers recovered his Sauber from the kittylitter. A round of applause is due the Renault mechanics who managed to slap Nico Hulkenberg's car back together after he did a rather comprehensive job of disassembling it right at the end of Practice 3... meaning they only had a couple of hours to do their work.
One must feel for Red Bull's Daniel Ricciardo, who through no fault of his own has now missed out on Q3 approximately 3200 times this year. Today it was a broken accelerator cable, apparently, that prevented him from doing anything in Q2, and sent him to the motorhome screaming with rage inside his helmet... completely out of character for the lovable Aussie. His nickname is "The Honey Badger", but it really should be "The Quokka".
But the best/worst of Qualifying came in Q3. It had become more greasy towards the end of Q2, and in the few minutes between sessions the teams had to make a decision on what tires to send their cars out on. Mercedes made the last-second decision to put their drivers on slicks. Ferrari went out on intermediates. It was quickly discovered that Merc had made the correct choice; they were loads faster than the red cars. The Italian team brought their men back in for slicks at the end of what should have been their warm-up lap. While their rivals were in the pits, the silver cars went out and set fairly reasonable times. Ferrari went back out, got through their warmup lap, and began their first hot lap of the session...

...and then it began to drizzle. Not badly, but enough that Vettel made a rain-induced error during his hot lap. The track became too wet for slicks, and nobody was going to improve their times on rain tires. Mercedes' gamble had paid off in the biggest way possible, and you could hear the door slamming on Vettel's title hopes after the session ended.
The Race is just after midnight... F1U! sometime Sunday. See ya then.
Posted by: Wonderduck at 05:22 PM | No Comments | Add Comment
Post contains 690 words, total size 22 kb.
October 04, 2018
F1 on TV: Japan 2018
How out of it have I been lately? I forgot that Japan is 14 hours ahead of Pond Central Time, and thus all broadcasts are a LOT earlier than normal. Since I've been up until at least 3am all week for reasons that defy explanation, I need to crash and crash fast. So without further ado, here's the trackmap:
I am of the opinion that if there was no Suzuka, we would have to invent it. In all the years I've been watching F1, I've never heard a driver hate on the track... the weather, yes, but not the track itself. Heck, usually the weather is a good thing, giving us such classic moments as the great Suzuka Boat Races. And one really really awful moment.
Maybe we don't want rain. Let's not have rain, okay? Let's just skip that part.
Quals are late friday night/early saturday morning... I'll have something up sometime thereafter. The race is late saturday/early sunday. I have no idea when I'm going to watch it. Live? Later Sunday? I literally don't know. We'll have a voyage of discovery together!
Posted by: Wonderduck at 11:56 PM | No Comments | Add Comment
Post contains 189 words, total size 1 kb.
October 03, 2018
This Afternoon At Work...
So, like, y'know, test of the cellphone alarm system this afternoon? I actually didn't know about it, but no biggie for me. However, the same can not be said for everybody.
There I am, grinding away at the claims, feeling like a total idiot for being there, when at 118pm Pond Central Time, the test message is sent. That EAS alarm... siren... thing... then rockets through the aether to cellphones all over the country. In her office, my boss's smartphone goes off, screaming at the top of its little silicon lungs. In the office of the MiniBoss, her smartphone warbles like all the demons of hell are chasing after Garfield Goose.
And on the production floor, four other phones begin to sing us the song of their people. Which is kinda bad, because the production floor is supposed to be a smartphone/camera-enabled device-free area. You can
have
a phone, but it has to be shut off and stored in your filing cabinet.
Gotta say though... it was amusing as hell to see the frantic scrabbling and clawing at things that weren't supposed to be there as the owners (busted!) tried to shut them off.
Yes, I'm petty.
Posted by: Wonderduck at 09:29 PM | Comments (1) | Add Comment
Post contains 201 words, total size 1 kb.
October 02, 2018
F1 Update: Russia 2018
The weather was fine, the track was fresh, the cars were ready, the drivers were prepared. And it was DH Verstappen's 21st birthday. THIS is
your
F1 Update! for the 2018 Grand Prix of Russia!
*START
: Up at the front, Seb Vettel put in a run at the two Mercedes drivers when the lights went out, but a clever bit of team driving prevented him from succeeding. Vettel had a better start than either polesitter Valterri Bottas or championship leader Lewis Hamilton, but Hamilton slotted in directly behind the Finnish driver. You don't expect to see drafting on the run to the first turn on any track, but that's what we got here. Not only did this prevent Vettel from getting between the two silver cars, it kept him from making any attempt to improve position. We here at F1U! were duly impressed by this example of teamwork. Down at the end of the field, DH Verstappen had started 19th due to penalties for engine/gearbox/hamster changes. By the end of Lap 1, he was 13th. By the end of Lap 8, he was fifth. You read that correctly:
fifth
.
*NEXT
: At that point, the race settled down a bit. But we here at F1U! couldn't help but notice that Verstappen was on the hardest-compound tire, yet still putting up a good rate of knots. Meanwhile, the cars in front of him were on much softer tires... tires that were rapidly beginning to die. The leader pitted first, looking to perform an "overcut" on Vettel, Hamilton, et al. and thus stay ahead after the rotation. The logical move would have been to bring in Hamilton the next lap... and Mercedes goofed. They left him out, Vettel immediately stopped. Hamilton stopped the next lap, but the damage had been done: the Ferrari drove by the Merc as Hamilton left the pit lane. That state of affairs lasted for about a lap-and-a-half.
*ALL FOR ONE,

ONE FOR ALL
: Vettel locked up, allowing the Brit to close up quickly. One questionable blocking maneuver from Vettel later, Hamilton got past and trundled off into the distance. But all was not well on his silver arrow: his activities with Vettel had caused a blister to form on one tire. Short term, not a problem. Long term though? If it got worse, it could compromise the tire. The Ferrari and Mercedes were close enough, capability-wise, to make this a matter of concern. Certainly they weren't going to pit him again. So what could they do? Soon the Mercedes radio freqs crackled to life: "Valterri, we need you to let Lewis pass you." This, the Finn did, like a good soldier. Now, we here at F1U! know that Team Orders are a thing in F1, have been pretty much since day 1, and letting Hamilton drive without having to defend his position was far and away the most likely to bring home a 1-2 finish for the team. Bottas could drive defensively, keeping Vettel at bay and Hamilton would pull away. We get all that. It just leaves a bad taste in our collective mouths.
*DISBELIEF
: Meanwhile, Verstappen had taken over the lead. Furthermore, he wasn't going to be threatened for quite a while. Red Bull left him out on track for nearly 50 laps, hoping for a safety car. If they had gotten one, there's every chance in the world that the birthday boy would get a podium, and even maybe a win. It didn't happen. He would end up leading the most laps for the race. Even when his tires had turned to rags, he still had a chance to podium. The team put him onto the ultrasoft tires during his late stop, but for whatever reason the Red Bull didn't cotton to the speedy rubber. He would rejoin the race in 5th place, but couldn't close back up to the leaders. Still, fifth place when you start 19th is a pretty okay birthday gift.
*ENDING
: Once Verstappen pitted, Hamilton was promoted to the lead, over 10 seconds ahead of Vettel in third. That's how it would end up, Merc-Merc-Ferrari-Ferrari. With just a couple of laps left, Bottas subtly expressed his displeasure with having to give the race win to his teammate. "How are we finishing?" was his radio call to the pits. "No change, Valterri" was the response. The team
could
have switched Bottas back to the lead if it really was all about the team. It wasn't.
This was not a good race. The only interest came from Verstappen's charge through the field and the Mercedes drama. We're almost sure all the passing came from the Red Bulls and Team Orders.
Japan this weekend, and early weather forecasts calls for rain during that race. One can only hope, we need something interesting.
Posted by: Wonderduck at 11:51 PM | Comments (1) | Add Comment
Post contains 802 words, total size 5 kb.
October 01, 2018
Distracted
So I seem to be completely unable to actually, y'know,
concentrate
on writing the F1U! for Russia tonight. I've started it, but I keep getting distracted by
bright
,
shiny
objects. So why I get a grip upon... something... here, have this:
...or this...
You can thank me later.
Posted by: Wonderduck at 11:04 PM | Comments (5) | Add Comment
Post contains 49 words, total size 1 kb.
82kb generated in CPU 0.4, elapsed 0.9598 seconds.
53 queries taking 0.7553 seconds, 282 records returned.
Powered by Minx 1.1.6c-pink.