July 15, 2019
Grr Argh Pfft
I had a job interview today. It was for a job very similar to the one I had before, claims processing. Not exactly the same, but close enough that I feel I'd be good at it, quickly. Despite it being 90 degrees out in the world, I wore a nice shirt and tie... really dressed to the fours (note: it's impossible for me to dress to the nines. There's not a tailor in the world that could make clothes that look
that
good on me), y'know?
Went in feeling confident, knowing that I had this one. I was perfect for the job.
45 minutes later, I went back out to the Duckmobile, wondering just exactly how I had managed to completely pee that one down the leg of my proverbial firesuit so badly. It's not even like I had a bad interview. I answered all questions well, was engaging, asked a couple of intelligent questions of my own... and left feeling like I had been slapped in the face with a long-dead mackerel.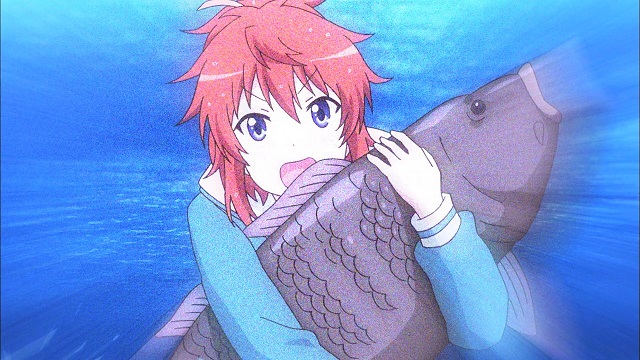 I am no stranger to failure, as anybody who has read The Pond for more than a few days will be aware. But this feeling... this is new and exciting, in a completely terrifying sort of way. I'm already sure that I'm not getting this job. Either I was getting some vibe from the interviewers or I'm just down on myself, I dunno. Hope I'm wrong.
I'm going to drink some ice cold gatorade, chug a tylenol or two, and go lie down for a couple of decades. Maybe when I wake up, I'll feel better about the situation.
Posted by: Wonderduck at 04:28 PM | Comments (1) | Add Comment
Post contains 275 words, total size 2 kb.
July 12, 2019
Still With You
So I got an e-mail from The Librarian this morning, pointing out that I haven't posted anything here at The Pond in a while. This is true. Fact of the matter is, I'm having motivational issues. Not just with blogging, but with just about everything. For example,
I have a new computer chair
. "Yes, finally!" I can hear y'all cheer. Yep, new chair... it's over there, in the dining room, in a box, waiting for me to put it together. It's been like that for about three weeks.
See what I mean? Working on it just seems so... well.
This past Monday? I had lunch with the folks. Literally the first time in 16 days I had left my apartment for any reason. The one good thing is that... look, remember back at the beginning of the year when I had to get a hotel room for four days on no notice? Well, that issue was finally resolved on the 5th. Maybe if you e-mail me, I'll tell you what it was about.
Instead of turning this into a whiny LJ post, here's some music:
Yes, really. It's catchy as hell, and for a while there Toby Keith had a great run of tuneage. Don't judge me.
Posted by: Wonderduck at 04:59 PM | Comments (3) | Add Comment
Post contains 210 words, total size 2 kb.
July 03, 2019
That Pitcher Is Getting Shelled!
The Google Doodle for today is a rather fun little baseball game!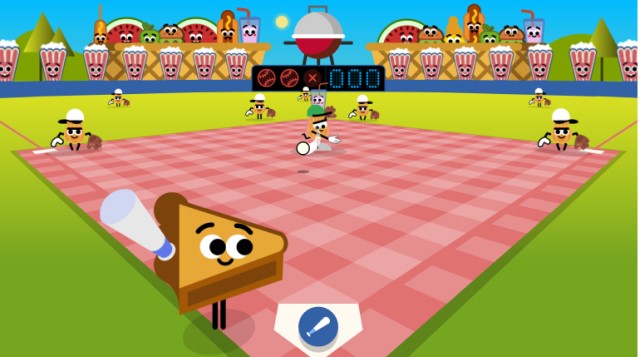 Your job is to hit the ball. The only way to make a strike is to swing and miss, three strikes and the game is over. To make it easier the pitcher, who I'll name "Yu Darvish", tips his pitches... watch the color of his cap, and woe betide you when it turns red. I've scored 57 runs and hit a homer over 1700 feet. (edit: 2002 feet off a redcap. I'm so proud.)
Lemonade is a great left-handed power source, btw.
edit: this seems appropriate, considering the holiday tomorrow.
No, I won't condemn anyone for putting ketchup on a hot dog. This is the land of the free. And if someone wants to put ketchup on a hot dog and actually eat the awful thing, that is their right. It is also their right to put mayo or chocolate syrup or toenail clippings or cat hair on a hot dog. Sure, it would be disgusting and perverted, and they would be shaming themselves and their loved ones. But under our system of government, it is their right to be barbarians.
-Mike Royko, Chicago legend.
Posted by: Wonderduck at 11:35 AM | Comments (3) | Add Comment
Post contains 202 words, total size 1 kb.
30kb generated in CPU 0.03, elapsed 0.1469 seconds.
48 queries taking 0.1246 seconds, 255 records returned.
Powered by Minx 1.1.6c-pink.