December 14, 2018
"Fleet" Of Fog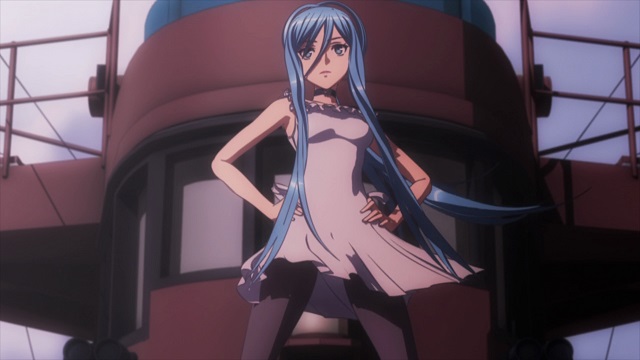 No,
not that sort of "Fleet of Fog"
. I mean the type you get when clouds decide they're tired of the sky and go slumming here on the ground. But why "Fleet"? Because I'm doing stupid wordplay again. Let me explain.
I left work tonight around 930pm. Not the last to leave, but not a whole buncha cars in the lot, y'know what I mean? I walked out the security door into the hallway that leads to the Door To The World when I stopped dead in my tracks. All I could see beyond the Door To The World was... white. Or gray. Grayish-white. I knew it wasn't snow, it's been around 40 all day. Oh crap... that means its gotta be fog. Once I stepped into The World, I actually swore rather viciously. THICK fog. I could see the Duckmobile, about halfway down the lot, but not all that great, Well, nothing I can do about it, and the longer I stood there the longer it'd be until I got home. Then I could start the weekend off right with some tea... maybe a little Darjeeling?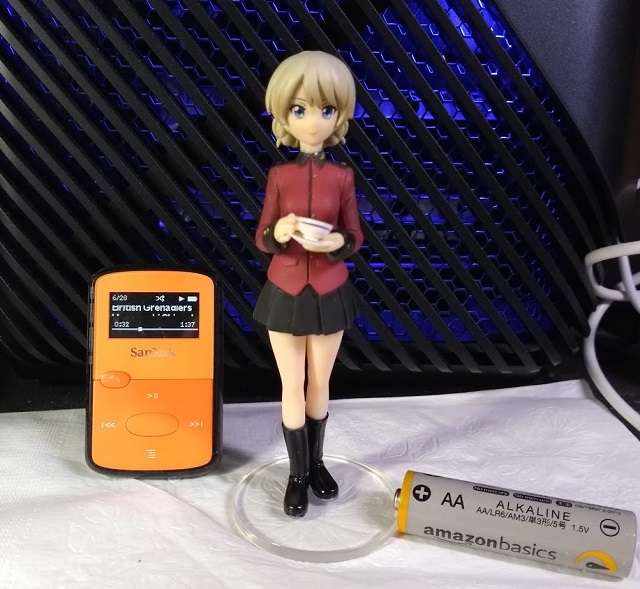 In auto racing, there's a term used to describe a track surface when it's just little bit wet, not bad enough to put on Inters, but damp enough that your slicks are going to be a tiny bit squirrely. That condition is called "greasy." I understood the concept, but I never expected to experience it with my shoes. See, over this past summer The Powers That Be resurfaced our parking lot. It was pretty impressive... it wasn't Vantablack-levels of black, but it was awfully black. So much so that there was a noticeable difference in temperature when you walked onto it. It was also very
very
rain resistant. Even a small amount of rain would cause streams and ponds to appear... seems nobody gave much thought to drainage.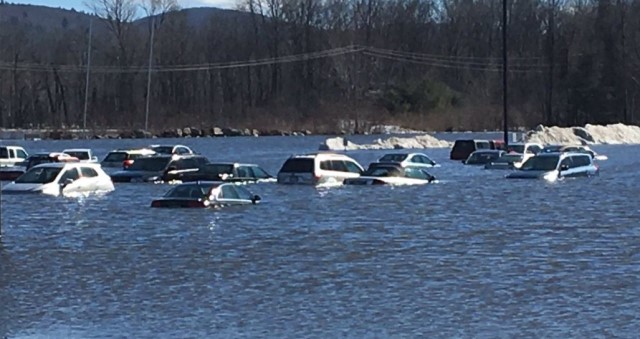 It was onto this I walked as I headed to my car. As I got about 20 yards away, I noticed the windows were more opaque than normal. Frost. Swell. And then it felt like I had stepped onto an ice rink. Like slick tires on a greasy track, I suddenly felt like I was right on the edge of adhesion and just about to understeer into a wall. Metaphorically. Thankfully my cane helped, but the rest of the walk was done with those little mincing penguin steps you instinctively use on ice. Scraping the frost off the windshield wasn't fun... the fog must have settled around my car, because the lot was pretty darn slippery right there. Got in, turned on the defroster full blast so as to allow some visibility, and began to drive home...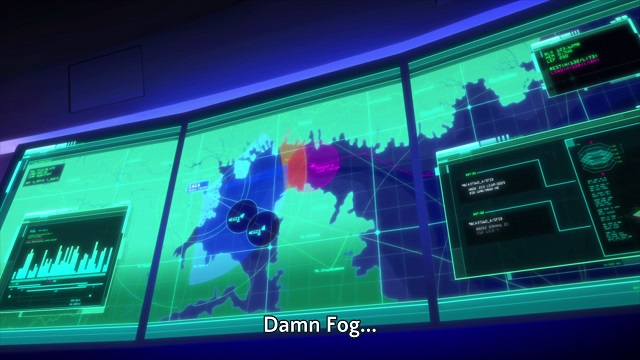 ...and realized I had a problem. I don't think I could see more than a a few car-lengths in front of me. I was forced to navigate via painted lines. Thankfully, I took the non-rural route home, so there were some street lights, and that helped a little bit. It also helped that I've lived in this part of town for 18 years or so and knew the road.
Not that that helped me when I dipped into a small valley. Battleships are more transparent than the fog was at that moment. I've experienced worse fog in my life, like the time the woman I was dating fell ill and asked me to drive to her apartment in a Chicago suburb and make sure she didn't get REALLY ill. The Duckmobile was new then, and such a trip was nothing... 45 minutes to an hour tops. Except I-90 was fogged... and it was cold... and every leading edge of my car was iced over in just a couple of miles. By the time I reached the Belvidere toll booth, I knew I had two choices: turn back and live, or go forward and die. I turned back. Unfortunately, she did get very ill, wound up in the hospital for nearly two weeks... and was pissed that I didn't make it. The relationship ended a month or two later with her resenting that I didn't put in a bigger effort to get to her. Visibility was friggin' zero, the ice on the car was getting thicker by the moment, and I still had 50 miles to go. Hell, when I got home and turned off the car's radio, the antenna automatically retracted. Or it tried to. The ice on the front of it was so thick it prevented it from going into its little hole... and the motor broke. The antenna has been up ever since.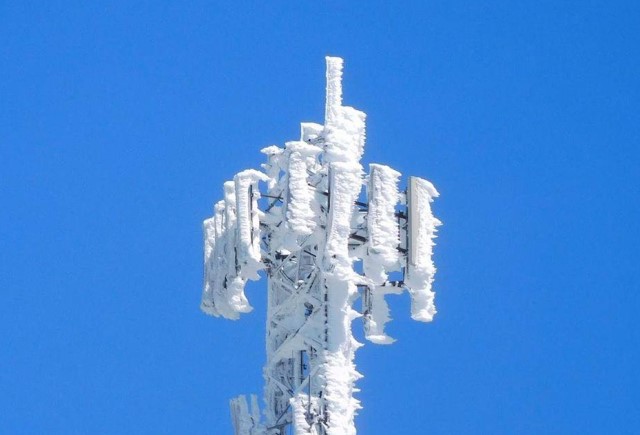 Anyway. I did eventually get to Pond Central tonight, but I was more than a little stressed. Hopefully THAT won't happen again for a while... not fun stuff. Unfun. The drive home was very much NOT fleet of fog.
I
said
it was stupid wordplay.
Posted by: Wonderduck at 10:51 PM | Comments (5) | Add Comment
Post contains 820 words, total size 5 kb.
December 11, 2018
Music? Gaming? Various? Other?
I'm not entirely sure where to put this one, but I've got to linkify it or I'll go even more insane than usual.
I don't know if any of the Pond Scum plays League of Legends. I don't, and I've never even been tempted to, and I'm not now. But I'll be damned if I don't think this song by four of the Heroes from the game (well, no, not really, but you know what I mean) isn't stupidly catchy. The video isn't anything to sneer at either... it wasn't all
that
long ago that animation would have been the only way to get something that looks like it. Nowadays you could pull it off in the real world with a lot of Premiere... heck, maybe it was rotoscoped, I dunno, they don't tell me these things.
Anyway, now you've got the song in your head too. Good luck with that.
Posted by: Wonderduck at 09:37 PM | Comments (5) | Add Comment
Post contains 158 words, total size 1 kb.
December 08, 2018
Pay. Bed. Continued.
It was a better day, but to explain exactly why it was better, you need to know why yesterday sucked the chrome off a trailer hitch. So here we go.
The life-cycle of a claim is convoluted even before it reaches my computer screen. It's like this: you go to the doctor to have that...
thing
... on your shin looked at ("Is it supposed to have a face, doc?" ICD-10 S89.80XA). After he finishes flame-sterilizing his examination room (ICD-10 T31.99), his office manager bills your insurance company (ICD-10 G93.9x)... which just happens to be the company I process claims for. Whatta coinkidink!
Assuming the claim is sent
electronically
, the system attempts to process it automatically. If that attempt fails (and there's a good chance it will), it gets shuffled into the Big Bucket o' Claims that gets dumped into the Intartubez where it sits until I or one of my cow-orkers has it land in our laps (ICD-10 S38.01XA). We attempt to process it.. and remember, these are the ones that couldn't be done by the
Master Control Program
... and either we can or we can't. If we can't, we have to detail what the problem is and send it to specialists at the insurance company's
TM Department
. There, they fix what's wrong and send it back. At which point we should be able to complete the claim and get the doctor paid.
That's the way it's supposed to work. Now let me tell you what's actually been happening.
Somewhere after the Big Bucket o' Claims but before it got to us, there was a glitch.
For whatever reason
, about two-thirds of all claims were sent to the TM Department whether they needed to be or not. Now, the TM Department is not what you would call tolerant of mistakes... you do NOT want to send a contract problem to enrollment, for example... so when they came in on Monday morning
they reacted as one might expect
. All of these claims got a message put in the notes field stating, in effect, that they were sent in error and need to be processed according to the usual rules, then they were dropped back into the Bucket.
And that's when the fun began. See, we tried to process the claims according to rules, but just like any claims there were occasional problems... a new physician has joined a clinic and hasn't been "associated" with it in our system, can you fix that please?... which we duly sent back to the TM Department.
And they promptly sent them back with the same message. And by promptly, I mean next day. Better yet,
they didn't actually do anything to them
. I've taken to sending them back with a painfully detailed explanation of the problem in the memo field: "This doctor, David Smith, needs to be added to the rolls of James Clinic so this claim can be paid" instead of "firing edit 999, please advise" which has worked perfectly fine for the past three-plus years. And at least half the time,
THOSE claims came back with the same message
.
So all of that is bad enough. But here's where it gets
REALLY REALLY FUN
! Long Term Care claims (LTC) are a huge part of our daily drops... if we get 4000 claims in a day, 2500 of them will be LTC. And most of those are for
Personal Assistance Services
... back when I first started at this job, PAS claims were the greatest thing ever! When I was really rolling, I could easily do 45 or 50 of them in an hour. But then about a year or so ago, a new policy was instituted by the client that required any PAS claim with a certain flag set had to be held overnight so the automagic system could... I dunno, check a contract or something. Since the claims aren't actually finished, we don't get paid for them until they ARE done. Okay, whatever... at least we get them completed the next morning. No big deal.
How does this flag get set you may be asking? Well, if we have to actually enter the provider into our system, that's one big way... the electronic form we work from is fine, but for whatever reason OUR ops program didn't get the info carried over. If there's multiple providers under the same name, for example, the system won't carry it over. This happens a lot with some of the bigger LTC companies that might have offices in four or five cities. They should all fall under the banner of "Bob's Bunny Care", and in fact do, but the system has "Bob's Bunny Care -
Marengo
", "Bob's Bunny Care -
Union
", "Bob's Bunny Care -
Elwood
", etc etc etc
Another way that flag will be set is if the claim comes to us via the TM Department. Yeah,
you see where this is going
. On Thursday, I pulled over 120 LTC claims in four hours or so, and almost all of them I had to hold overnight. Well, so what? At least I'll get them Friday morning, right? Even though I knew those claims were going to be held, absolutely knew it... they still took time to deal with. In fact, it takes very nearly as much time to get one of these claims to the point where you can hold it as it does to actually COMPLETE the claim. And then the next day, even though the claim is almost done, you still have to spend time finishing it up... and the total time between the two days is LONGER than if you could have just done it all in one go.
So those 120 claims that should have been done on Thursday but weren't cost me time that could have been better spent on NEW claims on Friday. Annoying enough, but when I mentioned this fact to one of the supervisors and explained that I had basically made half minimum wage on Thursday because of it, she got very very quiet.
Jump to Friday night. Wonderduck is very literally the only person working the State I was pulling claims from... and they were LTC. But there was a difference... all of the broken claims had been removed and sent back to the TM Department to get them fixed for easy processing. I still had about 60 or 70 claims that wound up being held over for Monday, but the "good" claims were all like the Old Days. So. Better. But why couldn't they have done that on Thursday? I don't know, and I probably won't ever know.
Posted by: Wonderduck at 11:59 PM | Comments (4) | Add Comment
Post contains 1112 words, total size 8 kb.
December 06, 2018
Sometimes It Just Doesn't Pay To Get Out Of Bed
You hear people say that a lot, in a metaphorical way. I mean it literally.
I was at work for 11 hours today. By my reckoning, I grossed $42 and some change.
That's right. Not only did I not make minimum wage, I didn't even make 1996's minimum wage.
If I had called in sick today, I would have more than doubled my day's income. That ain't right.
I'd try and explain why all this happened, but I'm not sure I could do justice to the exquisite confluence of screwups, stupidity, and something else that starts with "s" that brought me to that point. Let's just say that I am going to have words with my supervisor tomorrow, and it will probably be an unpleasant conversation. That my per-claim rate is low at the moment is my fault, and thankfully that mostly goes away in a week. But the cavalcade of cockups was
not
my fault, and it should have been prevented. Prevented, hell... it never should have been allowed to get that far in the first place.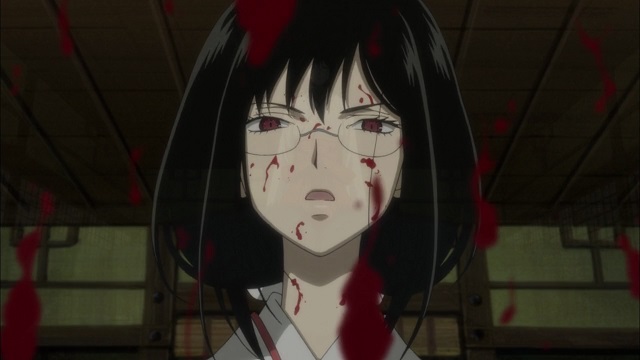 Posted by: Wonderduck at 10:45 PM | Comments (2) | Add Comment
Post contains 188 words, total size 1 kb.
December 03, 2018
Just Think What I'd Feel Like WITHOUT The Happy Pills!
Hi, everybody. Wonderduck here, and I've gotta tell you, I'm not in the mood for fun and games. Sometime Sunday I began to feel somewhat less than chipper, and by the time I finally went to bed I realized I was fully in the grasp of what Winston Churchill called "the black dog." I slipped further and further during work today, to the point of very nearly screaming at the entire room to shut up, stop talking, nobody cares about what you want to say and for the love of all that's holy STOP SINGING!!!!!
But I didn't. What's the point? The talking will continue no matter what I say or do, no matter how much I complain. So I slowly go deaf, turning my mp3 player up louder and louder. At one point today, I very nearly began sobbing, simply because my claims had gone sour. Frustration, and knowing that it's never-ending.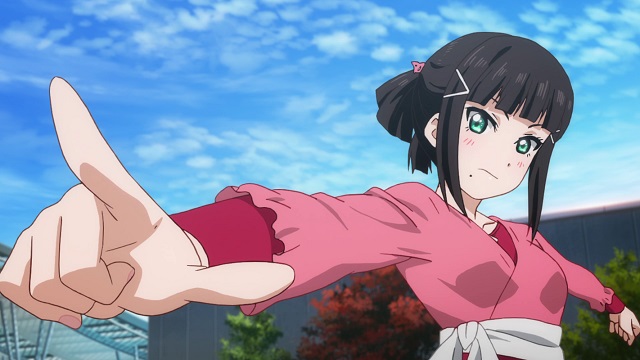 I know, shut up and blog. Workin' on it.
Posted by: Wonderduck at 10:33 PM | Comments (5) | Add Comment
Post contains 172 words, total size 1 kb.
December 02, 2018
Hey Wonderduck, What're You Listening To?
Everybody has their musical obsessions of the moment, right? The stuff that you've simply got to hear when you're listening to music, on heavy rotation on your mp3 player, constantly streaming online, whatever, you've got 'em, your friends and co-workers have 'em, and I have 'em.
The difference is,
I've
got a blog.
Benny Goodman -

Sing Sing Sing (Swingwhale Enhiezima Remix)
Because I simply will not let electroswing go down without a fight. And yes, I do think the original is better, but I like the addition of the modern bass elements. Plus, hell, it's fun stuff and I'm no expert on music theory or anything like that.
Kid Kasino & Dutty Moonshine -

Everybody
Sometimes you stumble across clever music in the strangest of places. One place that has a surprisingly high ratio of "entertaining tunes" to "content" is gameplay videos. I was watching a guy named Arlios and his
World of Warships highlight vids
, when a couple of minutes into it I realized I was diggin' the tune more than the gameplay. That's happened before, but it's always a fun time when it occurs. The videos are good, too!
Lets get this out of the way right now: I'm not sure if I like the song, or I like the AMV and the song just tags along. What I didn't realize is that the AMV is by Haunter103, the creator of
The Greatest AMV Ever
. While it's not as good as that one... how could it be, when it's up against
The Greatest AMV Ever
?... it's still awfully darn good. Song's catchy too.
Speaking of music in gameplay videos... you know the game SuperHot? FPS, time only moves when you move, opponents are all red? This song was used in
SuperHot's greenlight trailer
. Is it original? No. Is it repetitive? Yes. Do I care? No. Do I enjoy listening to it? Yes.
Klezmer is a type of music originally played by Eastern European Ashkenazi Jews, but got mixed with American jazz in the 1920s. That's the version most people are familiar with; the original style is apparently having a quiet resurgence. Heavy Metal is a type of music that stems from the late '60s that includes the use of driving guitars, a heavy bass and drum back beat, and often dramatic (or overdramatic) singing. Klezmer Metal is an unholy mutant that is simply wrong in so many ways. Which is what makes it so stinkin'
good
. Seriously, if that isn't some of the best metal music you've heard recently, you've got to tell me what you're listening to that's better.
Korpiklaani -

Ievan Polkka
Right, that's all. Everybody back on your heads.
Posted by: Wonderduck at 02:54 AM | Comments (1) | Add Comment
Post contains 498 words, total size 4 kb.
54kb generated in CPU 0.1, elapsed 0.217 seconds.
51 queries taking 0.1591 seconds, 269 records returned.
Powered by Minx 1.1.6c-pink.