June 29, 2015
F1 on TV: Great Britain 2015
There was once a time where Silverstone was my favorite circuit on the calendar. The track was just about as perfect as it could be. The racing was thrilling. The fans were insane. But those days have gone, demolished by a remodel of the track. And here the F1 Circus comes again, once more to the old RAF airbase. Let's take a look at the map, shall we?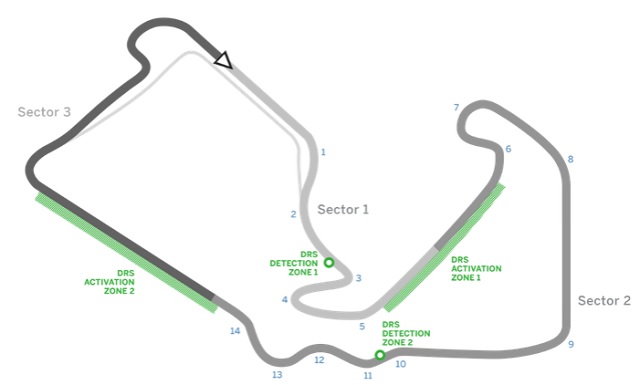 They moved the start-finish line
, they added a whole new section in a pointless arena complex, and they managed somehow to make me stop loving my favorite track. Good job, F1! You must be proud... or you would, if you cared about American F1 fans, which you don't. Which is a pity. Its not like some of us aren't the most passionate followers of your sport around or anything. Heck, I don't even count myself among that number, and I've still written about F1 since 2005. Along the way, I've either created new fans or brought lapsed fans back into the fold via my readership, but because I'm in Duckford, not Duxford, I'm not important in the eyes of Formula 1 or Bernie Ecclestone. Don't get me wrong, I'm not saying I have all the answers... or indeed, any answers at all... but I can tell you that I'm kinda tired of being considered a second- or third-class citizen in the eyes of my favorite form of motorsport, which it must be said is rapidly descending towards second-class status in MY eyes. It's too bad full races in the World Endurance Championship are so rarely shown here in the US. Just sayin'.
But you're not here to read my diatribe, you're here to find out when the 2015 Grand Prix of England will be on television, right? Well, here's the schedule:
Friday
Practice 2: 800a - 930a live on NBCSN
Saturday
Quals: 700a - 830a live on CNBC
Sunday
2015 Grand Prix of England: 630a - 900a live on CNBC
NBCSN has decided that either the Tour de France or English Premiere League soccer is more important than F1, so off to the hinterlands of CNBC goes the Circus.
I apologize. I'm bitter all around right now. Drug dopers on bicycles and floppers acting like their spine has been shattered when someone pats 'em on the back... now
that's
entertainment!
See you Friday.
Posted by: Wonderduck at 06:42 PM | Comments (2) | Add Comment
Post contains 397 words, total size 3 kb.
1
So if Silverstone is no longer your favorite track, which one is?
Suzuka?
Posted by: Steven Den Beste at June 29, 2015 10:36 PM (+rSRq)
Posted by: Wonderduck at June 29, 2015 10:52 PM (jGQR+)
26kb generated in CPU 0.0108, elapsed 0.5592 seconds.
49 queries taking 0.552 seconds, 280 records returned.
Powered by Minx 1.1.6c-pink.