December 24, 2013
Christmas Eve Tunage
It's Christmas Eve. For the past few weeks, the only music I've been able to play at the Duck U Bookstore has been... you guessed it... Christmas music. I am not ashamed to say that I'd rather gut myself like a fish than do that. Which means it's time for a special CHRISTMAS EVE TUNAGE with DJ Wonderduck!!!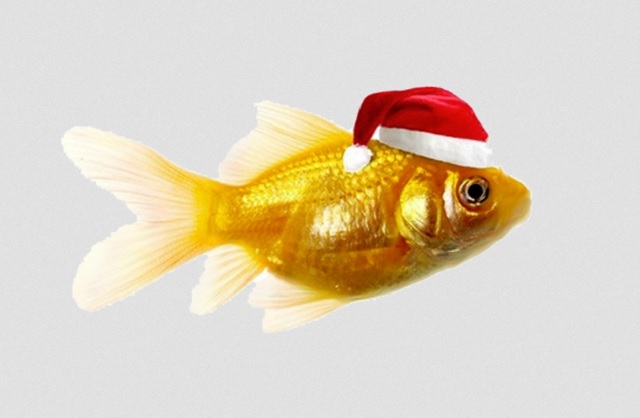 There won't be ANY Christmas music in this one, oh no! Just great rockin' good times in an attempt to crush the holiday music out of my brain. Let's not wait, let's just do this! TUNAGE!!!
Cherri Bomb - Shake The Ground
The last time
I did a Saturday Night Tunage, I included Cherri Bomb's cover of "The Pretender". I gave them high marks, saying that they matched the Foo Fighters on everything but vocals. I stand by that statement, but I need to add something to it. When they did that cover song, and this one for that matter, the average age of the band was 15. The one with black hair? She's 14... or was, when this video was recorded. That's pretty damn good stuff right there.
Free Hot Lunch - Oreos
The year (I believe) was 1987. The place was an ancillary stage at "On The Pondfront", the (then) annual music-and-fun-fest held here in Duckford. It was Sunday afternoon, and the mainstages were empty... but I wanted something less common anyway.
The previous night
, I had discovered the Blues (see "Little Charlie and the Nightcats") for the first time, but there was some fun-sounding tunes coming from this little stage. Turned out to be this band, playing tracks from their new album
Penguin Love
. I liked 'em, but didn't truly love 'em... until they played a song entitled "Be A Duck", but that will wait until Big Papa Pixy sets up a way to start Yootoob videos at a certain time! FHL is, essentially, the same sort of music that Jimmy Buffett plays, just with better harmonies.
Re-Flex - Hurt
Very 80s. Check out the bass player for why mens clothing from this time should never make a comeback. On the other hand, the music itself? Baby,
that's
why I love new wave.
Kaiser Chiefs - Ruby
I'm trying to figure out if the Kaiser Chiefs are just another band, or if they're one of those stealth greats. I know they're popular, sure, but do they deserve to be more popular than they are? There's a big part of me that thinks "yes." Every time I hear a song by them, I love it. Anybody agree with me, or am I alone on this one?
The Fratellis - Chelsea Dagger
The least popular song in the National Hockey League
. Except in Chicago, where it's the greatest tune ever. It's pretty catchy, come to think of it... The video doesn't hurt, though the band is... um... hipsterish.

American Hi-Fi - The Geeks Get The Girls
Look, if you read this blog, you're almost certainly the target audience for this song. That it's actually kinda clever is nice, and it gives me an excuse to post one of my favorite AMVs to boot. In fact, this one AMV convinced me to give
World of Narue,
an anime I had never heard of, a shot... and it turned out to be pretty darn good! I've said it before, and I'll say it again: it's fluff, but fluff is okay!
Fountains Of Wayne - I Want An Alien For Christmas
Okay,
one
Christmas song. I keep thinking that there should be a
Kerbal Space Program
music video to this song, for some reason.
So that's it for now... see you again next time!
Posted by: Wonderduck at 10:28 PM | Comments (7) | Add Comment
Post contains 613 words, total size 5 kb.
Posted by: Mauser at December 25, 2013 06:13 AM (TJ7ih)
Posted by: Wonderduck at December 25, 2013 07:01 AM (Izt1u)
Posted by: Mauser at December 25, 2013 09:14 AM (TJ7ih)
Posted by: topmaker at December 25, 2013 01:05 PM (2yZsg)
Posted by: J Greely at December 25, 2013 08:45 PM (+cEg2)
Posted by: Mauser at December 26, 2013 10:33 AM (TJ7ih)
Posted by: Mauser at December 26, 2013 10:35 AM (TJ7ih)
Comments are disabled.
28kb generated in CPU 0.04, elapsed 0.1159 seconds.
53 queries taking 0.0955 seconds, 279 records returned.
Powered by Minx 1.1.6c-pink.