March 01, 2018
Sometimes, Humanity Shows It Still Has Hope
As I was getting dressed for work this morning, or more correctly, dawdling over getting dressed for work this morning, I spied a post over at that Reddit place asking why people like music or songs in languages they do not understand. Now, I've participated in a few threads like this in the past and have a stock answer: "You're wondering
why people like this
?" But as I looked through the thread, two comments leaped out at me. The first was a relative newby asking for music from anime... "I've seen FMA, and that had good music. Is there anything better?" A few moments later, I had posted
God Knows...
, which even if you're tired of the whole Haruhi thing, you've got to admit is a pretty darn good song,
Undine
which is a beautiful song that can still bring me to tears, and my latest OP obsession,
Live for Life
from Ben-To!. I felt smug. Not for any good reason, I just felt like I had dropped a bomb on this rookie's musical world. As it turns out, the responses have been quite positive.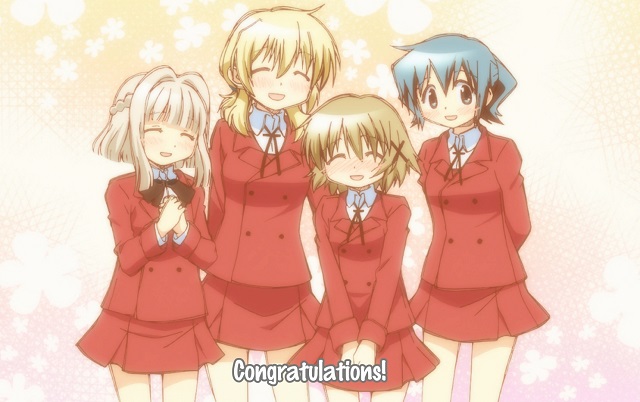 But it was the other comment I saw that was really important. It was from someone who's a big fan of K-Pop. Now I know practically nothing about K-Pop in general;
Gangam Style
and some other tunes I may have stumbled across here or there, but there was one burning question I needed to ask... "Do you know anything about the band Rubber Duckie?" While he didn't, another comment soon appeared: their album is available on eBay Korea, but no English site that they could find had it. Which made me sad. And then came a small miracle: "I found that song on Youtube for you."
It's been a crappy couple of weeks at work. I'm still getting over that bastard of a virus. My left
hip hurts
. I'm rather unhappy with a lot of things. But this?
This made me happy.
Posted by: Wonderduck at 06:33 PM | Comments (2) | Add Comment
Post contains 334 words, total size 3 kb.
Posted by: Seth at May 13, 2023 06:56 AM (EU3eg)
Posted by: Weather at July 17, 2023 02:36 AM (B/X3r)
29kb generated in CPU 0.014, elapsed 0.1264 seconds.
49 queries taking 0.1171 seconds, 280 records returned.
Powered by Minx 1.1.6c-pink.