July 24, 2017
Wonderduck - Similar To An Octopus
Remember back when I was
employment-bereft
(...and would you look at that? It's been three years since I announced my status to The Pond! Time flies...) I would sometimes spend entire weeks without leaving Pond Central? Hermitdom suited me in many ways, mostly the "lazy bum" way. Shortly before I was plucked from the ranks of the jobless, I found a cartoon that described my state of mind perfectly: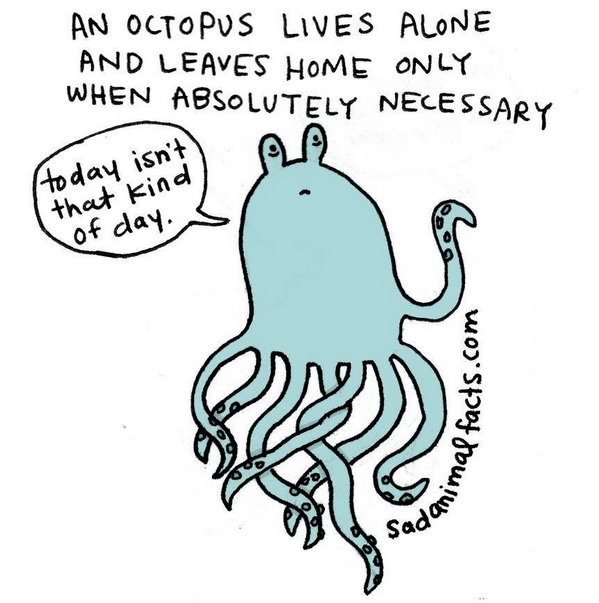 I mention this because some vestige of those days still remains within me. That is, when I return to Pond Central after work on Fridays, it's quite common for me to not leave again until I have to go back to work on Monday. Sometimes I don't even open the door to the outside world for the entire weekend.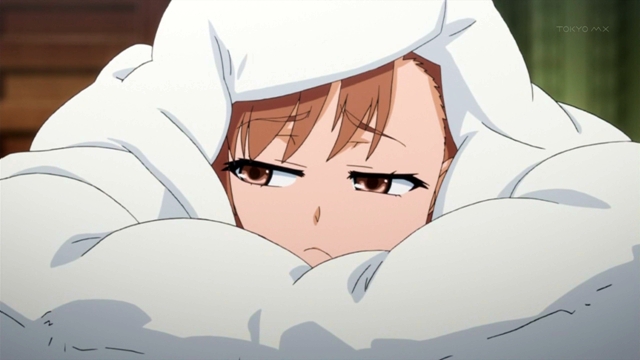 As I briefly mentioned in my last so-called "post", I had myself a little three-day weekend, but something interesting occurred today. I went out.
I went out!
In public and everything! I went out to lunch with the folks, then came right back to Pond Central, elapsed time less than two hours, but I was outside.
Yes, very much like that, including all the controllers
and
the band... and I'd like to thank Pond Scum member Mauser for mentioning Public Service Broadcasting
over at Brickmuppet's place
. Instant fan here.
When your life appears to not have much in the way of big triumphs, you take the little ones with enthusiasm, y'know?
Posted by: Wonderduck at 10:16 PM | Comments (4) | Add Comment
Post contains 245 words, total size 2 kb.
Posted by: Mauser at July 24, 2017 11:11 PM (TYvUn)
Posted by: Mauser at July 24, 2017 11:22 PM (TYvUn)
Posted by: mikeski at July 25, 2017 07:22 PM (A4/v6)
Posted by: Mauser at July 25, 2017 10:29 PM (TYvUn)
27kb generated in CPU 0.0181, elapsed 0.1205 seconds.
49 queries taking 0.1109 seconds, 282 records returned.
Powered by Minx 1.1.6c-pink.