March 09, 2018
This Week... This Week Will NOT Be A Keeper
I went to sleep Sunday night, all set to meet the coming week head-on and full of ginger.
The week went to hell immediately thereafter. Monday morning, I woke up a just long enough before my alarm clock that I could plod to the bathroom, do what needed to be done, then go back to sleep for... 40 minutes. Ugh. Right on the midpoint between getting up to start the day or going back to bed. Either way, I needed to use the facilities so I levered myself up out of bed... and came very very close to faceplanting into the floor. Ugh. Guess I'm still a little asleep, my balance is off.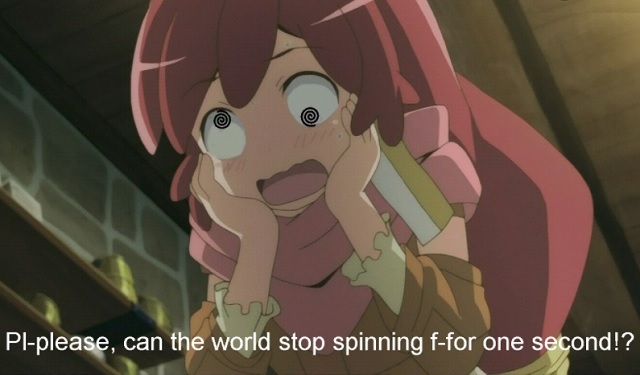 No it wasn't. Well, actually, yes, yes it was, but not because I was still a little asleep. I made it into the bathroom by strength of will only... and the fact that the hallway that leads to it is relatively narrow. I sat on the throne, trying to figure out what was going on, and shook my head side to side... and very nearly ended up in the sink. Holy crepe. Eventually I made it back to my bed, at which point I discovered that, if I kept my head
very
still, there was very little spinning. Otherwise? Massively dizzy. Fortunately, I have a pillow made of very cheap memory foam that doesn't so much cradle your head as take a casting suitable for a highly detailed representation of your face. Even when I'm NOT dizzy it's sometimes difficult to turn my head in that thing. Using that, I was able to not move for about an hour (after adjusting my alarm). Eventually though I was forced to reach for my phone to turn the alarm off.
Once I managed that incredible feat, I cradled it gently in my hands. I had a decision to make. Do I call in sick to work? Do I just lay there, wait it out, then go into work? It didn't take overly long to make a decision. I called in at 830a, and much to my surprise my boss actually answered her phone on a Monday morning when payroll needed to be completed. I explained what was going on, she pointed out that I sounded congested, somewhere along the way I had the presence of mind to make a joke: "I'm going to have to play it by inner ear. Get it? Inner ear? Ha ha." She told me to get better and keep in touch.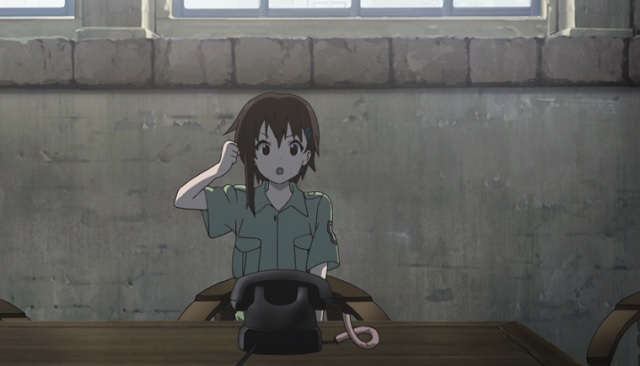 So I stayed there, immobile in bed, for the next hour or so. Or, really,
mostly
immobile. It's very hard to stay completely still in my bed, mostly because it's old and a little not comfortable when you're trying to stay in one position for long periods of time. I generally have to refit my fitted bedsheet every few days because the way I toss and turn during the night pulls it free on one side or the other. Fortunately there was only one "I've gotta roll over" moment, about 15 minutes after talking to the boss.
After that hour was up, I gingerly attempted to sit up in bed... nothing. No spins, no nausea, no feeling of falling out of an airliner, nothing. It was like it had never happened. Except it had, and it freaked me the heck out. What if it came back when I was driving? That wouldn't be very good at all... and forget about processing claims, when it happened I would have had problems not falling out of a chair, let alone do anything that required thought. I didn't do much that day, though I took two intentional naps and one unintentional (sitting in front of the computer... zzzzz....).
The rest of the week was better than that, but that was hardly a high bar to clear. The claims were awful on Tuesday, we ran out of claims on Wednesday, Thursday I discovered that my paycheck had been shorted by about 1/3rd. I wasn't the only one, there had been a glitch in the system that played hob with the payment rates for some of us. I wasn't worried about it... I knew I'd get what I was owed sooner or later and I had enough in my account to keep me functional until then... but it's still not a nice feeling.
And today? Today wasn't bad. One good day, four not so good. Nope, not gonna put this one in the ol' scrapbook.
UPDATE: I forgot to mention something. I mentioned in passing somewhere or another that I think
Radio LeMans
's back catalog of races is something wonderful for people like me (ooh! The 24 hours of Silverstone is this weekend!) who need something to listen to. Well, on Wednesday this week, I began to listen to a new race. Yep, I had picked a random LeMans race, and had chosen...
the last race to have a driver fatality, 2013
. Ugh. Still, it was fascinating to listen to. I had forgotten most of the details, and even that it had happened in 2013. I'll tell you though, the minute of "silence", really just racing noise, at the finish of the 12th hour was surprisingly emotional. So, yeah... surprise!
Posted by: Wonderduck at 07:26 PM | No Comments | Add Comment
Post contains 881 words, total size 6 kb.
28kb generated in CPU 0.03, elapsed 0.6541 seconds.
47 queries taking 0.6349 seconds, 277 records returned.
Powered by Minx 1.1.6c-pink.