August 20, 2011
Saturday Night Tunage IX
The original plan for tonight was to write up a post on the PBY Catalina. I've discovered instead that I don't have the mental oomph to tackle that the way it deserves. Today was move-in day for the first-year students at Duck U, and our first really busy day of Fall Book Rush. It was also Day 6 of 12 in a row for me. I came home, had something to eat, and fell asleep in my comfy chair. But what I do have the mental oomph for is some Tunage!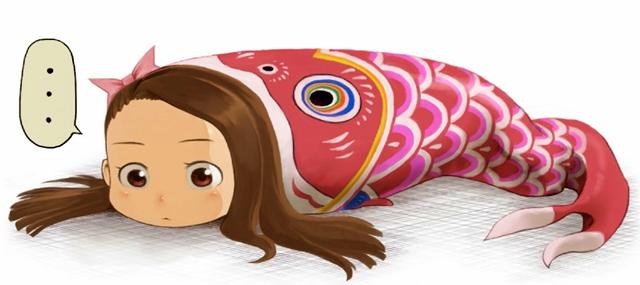 ...and where there's Tunage, there's DJ Wonderduck! Tonight, my children, in tribute to all the 18-year-olds spending their first night at Duck U., I bring you music from before they were born... mostly! Let's get on with the show...
del Amitri - Kiss This Thing Goodbye
The year was 1989, Our Hero was working at Duckford's Best Oldies Station (also Duckford's ONLY Oldies Station). A year earlier, it had changed format from Adult Contemporary (aka "chicken rock"), a move that could only improve its standing in the local radio community... because Magic 95 was Duckford's worst-rated radio station, period. We were behind low-power stations from Chicago, that's how awful the situation was. We did jump quite high in the ratings after the format change, to #3 in Illinois' second-largest market, but that's neither here nor there. Some of the record companies hadn't gotten word of the change, so we would be sent promo CDs of bands that we could no longer play. One Saturday night, as I babysat the satellite-feed show, I popped del Amitri's
Some Change
, which was sitting in the usual "big box o' discs" into an offline CD player... and was impressed enough that I impressed it into my collection. Which is a long-winded way of saying "Gosh, it was odd how I first heard got this one."
Alan Parsons Project - (The System of) Doctor Tarr and Professor Fether
The year was 1988. A year previously, Our Hero had written a well-received paper on Edgar Allan Poe, in the process becoming a fan of that macabre, morose genius. One day whilst strolling the aisles of Appletree Records, that oft-lamented music store, he glimpsed out of the corner of his eye an album cover with the title
Tales of Mystery and Imagination
, by The Alan Parsons Project. As any Poe fan knows, that's the same title as the best collection of Poe's horror/suspense short stories that's out there, first published in 1908. Intrigued, I took a closer look and saw that many of the song titles were taken from Poe stories. Well, of course I bought the tape and immediately threw it into the car's cassette deck. Imagine my surprise when the dulcet tones of Orson Welles, reading some of Poe's writing, issued forth from my speakers! Particularly since Welles is something of a hero to Our Hero. And then followed music that went... not quite far enough... to capture the spirit of Poe's work. Still excellent, however, and this track, #5 on the album, actually hit #37 on the Billboard Hot 100 chart... in 1976.
Thompson Twins - Don't Mess With Doctor Dream
1985. The entertainingly named Thompson Twins released their fifth album,
Here's to Future Days
, to underwhelming acclaim. This track was slightly darker than we had come to expect from the trio, but there's something about its sound that I really like. And hey, the title goes well with "Doctor Tarr and Professor Fether"... segues are important in this business, y'know!
Specimen - Kiss Kiss Bang Bang
1982. Last week, I mentioned that the band Bauhaus was responsible for the Goth movement. Well, these fine examples of humankind were pioneers of Goth. They were also the house band for the infamous London club, The Batcave, the spiritual home of the Goth movement. I mean, when Nick Cave, Robert Smith, Siouxsie Sioux and Marc Almond are regular performers at your club, yeah, you're gonna be a little dark and gloomy, aren't you? Surprisingly, I don't think I heard this song before a few months ago. A little out of my normal musical zone it was back then.
Kid Creole And The Coconuts - Endicott
1985. Hey Bunkie, do you have a case of the goths that just won't go away? Have yourself some Coconuts, it'll clear up right away! Possibly my first exposure to music with a Caribbean influence, it's hard to stay in your seat when this song hits the speakers. This viddy is from 2009, showing that the Kid's still got it. Unfortunately, the classic original video isn't on yootoob for whatever reason... if you wanna see it,
it's here
.
The Superman Lovers - Starlight
2000. Okay, so one song that isn't from before the first-years were born. Funny story about this song. For the past six or seven years, I've had this on my hard drive without knowing who really did it. It's
labeled
as being by "Priss and the Replicants," and being from the
Bubblegum Crisis 2033
soundtrack, but that's about as far from reality as possible (though I could easily see it being used as bgm for that show). And I
love
it. There is quite an impressively large amount of funk in this thing, almost too much for Our Hero to stand, and I can stand a lot of funk. While it's from 2000, it has a distinctly '80s/early '90s vibe to it. And those background singers just make the song, big-time. Tonight, I discovered that the song is by a French House group, much like Daft Punk is a French group. I also discovered that the
official video for the tune
is awfully cool, too.
Right, that's enough for tonight. Hope you liked it, we'll return to normal programming soon! DJ Wonderduck... over and OUT!
Posted by: Wonderduck at 09:10 PM | Comments (4) | Add Comment
Post contains 972 words, total size 7 kb.
1
It's OK to take your time on the post about the PBY. I'd prefer a good post, that you enjoyed writing, to a post you hammered out and hated doing.
Posted by: Steven Den Beste at August 20, 2011 09:38 PM (+rSRq)
Posted by: brickmuppet at August 21, 2011 01:20 AM (EJaOX)
3
There are two versions of
Tales of Mystery and Imagination
. (ToMaI.)
The original version lacks the readings by Orson Welles, and some other flourishes, but it also lacks the over-processing of the second release.
In 1985, Parsons took the recording budget from Arista for
Stereotomy
and bought himself a fancy new all-digital 48-track recording studio. And so, a few years later, he took all the original analog tapes for ToMaI and digitized them, and remixed the album with all the original material reinserted and some tracks re-recorded entirely.
In the process, he added too much reverb to everything, for one thing. It sounds awful compared to the original re-release. So on the one hand you have the awesome introductions by Orson Welles, but you also have startlingly bad engineering from one of the best audio engineers in the business. Argh etc.
Posted by: Ed Hering at August 21, 2011 10:52 AM (v62gL)
4
Ed, there are actually
three
versions of ToMaI. In 2007, a "deluxe edition" was released that included the original version, the 1987 remix, and most importantly, eight tracks of previously unheard material.
I've thought about getting that, I have.
Posted by: Wonderduck at August 21, 2011 01:15 PM (o45Mg)
Comments are disabled.
31kb generated in CPU 0.01, elapsed 0.0662 seconds.
47 queries taking 0.0597 seconds, 280 records returned.
Powered by Minx 1.1.6c-pink.