July 12, 2018
Random Anime Pictures #146: SCIENCE!!!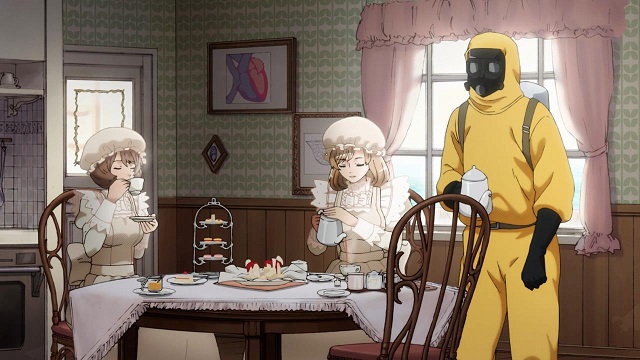 Who knew anime could be so educational?
Cells At Work
is all about the stuff inside our body, anthropomorphized. Which sounds like the most boring thing ever... who needs a boring biology class when you're watching Japanese cartoons?
Note: boring biology stuff
The simple answer is "you do." The first episode was entertaining as hell, and if the series keeps up like this... well. That would be a good thing indeed. Just be prepared for some strange looks if you try and explain it.
I mean, our main character is a red blood cell. That wears jean shorts and a cabbie hat. What's not to love?
Posted by: Wonderduck at 11:09 PM | Comments (3) | Add Comment
Post contains 115 words, total size 1 kb.
1
Hey, the best education has a bit of fun in it.
Posted by: GreyDuck at July 13, 2018 07:10 AM (rKFiU)
2
So if this is a hit, I suppose someone will cross it with the isekai genre and do a show about a hikikomori reincarnated as a cell in the body of the girl who rejected him, where he must quest to save her from an invasive disease.
Or has that
already happened
? Honestly, I can't tell any more.
-j
Posted by: J Greely at July 13, 2018 06:53 PM (LGSd2)
3
Well, at least the series is not the one of the season that is clearly inspired by and developed under the influence of LSD and PCP. The first episode of Revue Starlight is like a particularly trippy acid trip.
On the other hand, Cells at Work is one of at least three series this season that Kana Hanazawa is voicing a lead character in. Not too shabby.
Posted by: cxt217 at July 14, 2018 09:39 PM (BcQU4)
22kb generated in CPU 0.03, elapsed 0.0982 seconds.
55 queries taking 0.0816 seconds, 223 records returned.
Powered by Minx 1.1.6c-pink.