June 15, 2015
Dynasty ! ! !
The Chicago Blackhawks just won Lord Stanley's Cup for the third time since 2010.
I'm not going to say I'm a hockey fan, because I'm really not. I like the 'Hawks, of course, but it's not like I go out of my way to watch games. I pay attention to the team, however, and I feel at least a little bit more "plugged in" to them than your average highlights watcher.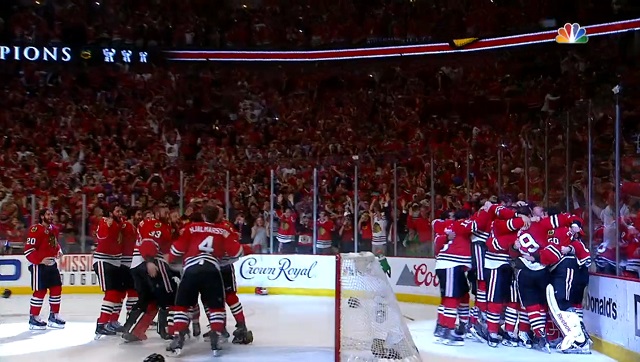 But I'm not a hockey fan, and I won't claim to be. But my
heavens,
this is a cool feeling. I don't really remember the Bulls run all that well... that ended 20 years ago, and my only real memory of it was thinking that having Michael Jordan on the team made it all unfair. In retrospect, that was a stupid thing to think, but that's the way I thought. The Bears Super Bowl was 30 years ago... I remember being more impressed by the big-screen TV I was watching the game on than by the game itself. I left the party before the game ended and watched the rest at home. And when the White Sox won in 2005, I hated the experience for a couple of reasons: first, it was the damn White Sox. Second, and perhaps more importantly, I had just had my cardiac incident and was afraid that I was going to die at any moment. But the Blackhawks won in 2010, which was fun. They won again in 2013, which was even more fun...
I was in Orlando
for a couple of the games, and there was a lively rivalry going between the Boston-area and Chicago-area store managers. This was unintentionally promulgated by the company itself when they gave us all iPads and allowed us to post e-messages to huge screens hung around the conference area with them. Of course, the company is based in the Chicago 'burbs, too. And now there's this one.
I either listened to or watched at least some of each game the Blackhawks played this playoff season, and it's an amazing feeling to have that attachment to a championship team. No, it's not the same as what a REAL fan would be experiencing right now, but it's pretty darn cool nevertheless. And they got to win it at home for the first time since 1938.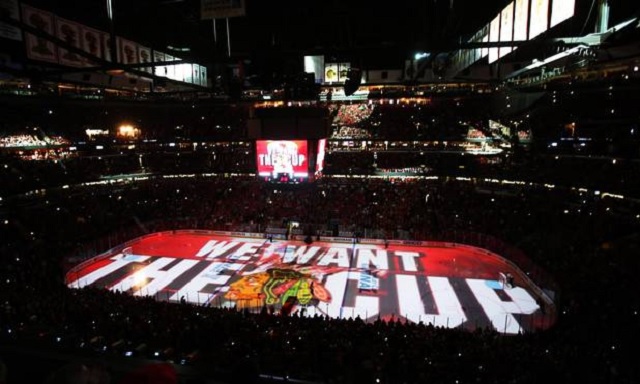 Crawford
.
Toews
.
Kane
.
Keith
.
Hossa
. Chicago, you want the Cup? They, and the rest of the Blackhawks, got it done. And they've created a dynasty in the process.
Posted by: Wonderduck at 10:16 PM | No Comments | Add Comment
Post contains 418 words, total size 3 kb.
26kb generated in CPU 0.0333, elapsed 0.1823 seconds.
47 queries taking 0.1651 seconds, 277 records returned.
Powered by Minx 1.1.6c-pink.