March 01, 2019
A Question Answered... By Anime!
For most of the nearly four years I've worked at my present job, there has been a constant face in the evenings/night shifts... the head of the cleaning crew. They usually show up around 8pm, empty garbage cans, clean bathrooms, vacuum, that sort of thing, y'know? I've made it a point to smile and nod, or wave, or something, to the guy in charge, because hell, he's cleaning up our mess. Without him, I suspect the office would look like Pond Central before the "condemned" sign went up in no time at all.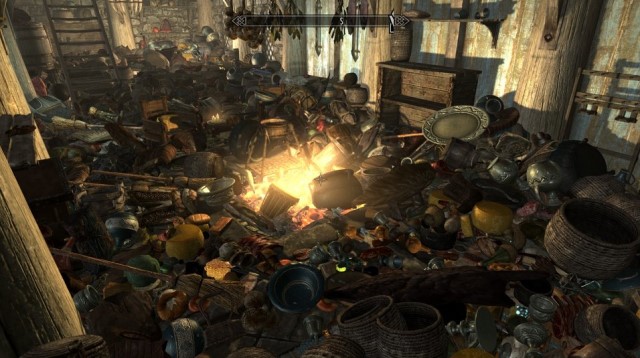 However, in one of those "I don't know X, and by now I'm afraid to ask" moments, I don't know his name. He told me a few years ago, yes, but he has a very thick Slav/Eastern European/Something accent, and it just got by me. I mean, it's not a big deal, it's not like we talk or anything... a nod, a wave, that's about it. And, to be honest, I'm just about the only person there who does even that much. There's always a few people in a business setting you don't want to piss off: the office manager, the head of the cafeteria, and the head of housekeeping all leap to mind... Anyway. Tonight. It is 8pm, and I've been the only person in the entire building since about 6pm... I had a couple of hours to make up. Anyway, because I was sick and tired of headphones, I had hooked up my mp3 player to a couple of cheap external speakers and was rocking out whilst doing claims. Mr Head Of Housekeeping was a couple rows over, using a push-brush to clean up a spill before he brought out the real vacuum, and something wonderful happened.
He started singing along. "It was a song my grandfather sang." I'm still not entirely sure where he's from originally, but he knows
Katushya
... and his first name is Alexander. I'm not sure how I didn't get that the first time around. What the hell, let's do another Russian song!
I first heard this maybe four or five years ago (edit: SIX!
Saturday Night Tuneage XVIII
, would you believe?), I didn't know what I just heard then, I'm still not sure now, but damn it's fun anyway!
Posted by: Wonderduck at 11:54 PM | Comments (2) | Add Comment
Post contains 384 words, total size 3 kb.
1
Random memory: when one of the custodians, who had formerly worked in our Admin building, was training a newbie, I overheard her say*, "You'll like working in this building; people in THIS building actually say hello to you unlike some other buildings on campus."
(*I come in EARLY, which is often when the custodians are working)
It made me kind of sad (but kind of proud of my department).
One should be friendly to the custodial staff. Not just because they're the ones who keep the place from being an utter pit (I am grateful I do not have to clean the bathrooms in my building) but also because they are fellow humans. (And you can benefit from it: our current custodian had done some small favors for me he didn't have to do, perhaps because I have short conversations with him when I see him in the hall).
Posted by: fillyjonk at March 02, 2019 09:21 AM (+MBAo)
2
Girls Und Panzer, the gift that keeps on giving.
Posted by: GreyDuck at March 02, 2019 12:35 PM (rKFiU)
27kb generated in CPU 0.0318, elapsed 0.1237 seconds.
49 queries taking 0.1014 seconds, 280 records returned.
Powered by Minx 1.1.6c-pink.