January 22, 2009
Zorched.
It's the new semester at Duck U., and that means one thing:
BOOK RUSH AT THE DUCK U. BOOKSTORE! PANIC!!!
FLEE IN TERROR!!!
AIEEEEEEEEEE!!!
*ahem*
As a result, I'm somewhat worn down. On Tuesday, the first day of rush, we had our second-busiest sales day ever... and it felt like it. In one day, we did a sizable percentage of the Bookstore's annual sales.
A reasonable representation of how I felt after close of business on Tuesday.

Fortunately, the worst of rush is pretty much over. One or two more days of being quite busy, and it'll slow down again.
Shortly thereafter, however, the store manager will go on maternity leave, as she is due to expel her parasite (currently named "Squishy") February 8th. So it may not really slow down at all for Wonderduck! Oog.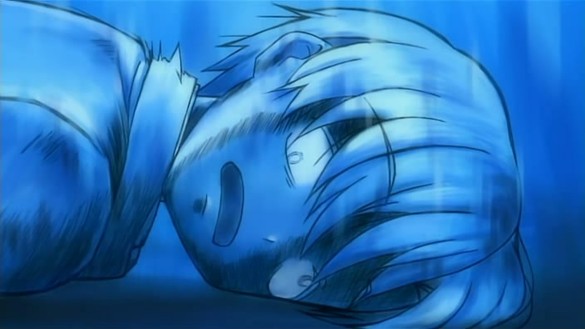 A reasonable representation of how I'm going to feel in late March.
It's going to be a loooong couple of months.
Posted by: Wonderduck at 05:45 PM | No Comments | Add Comment
Post contains 158 words, total size 1 kb.
Comments are disabled. Post is locked.
22kb generated in CPU 0.0364, elapsed 0.1182 seconds.
45 queries taking 0.0972 seconds, 275 records returned.
Powered by Minx 1.1.6c-pink.