October 18, 2016
Your Weekly Asuka, S2E02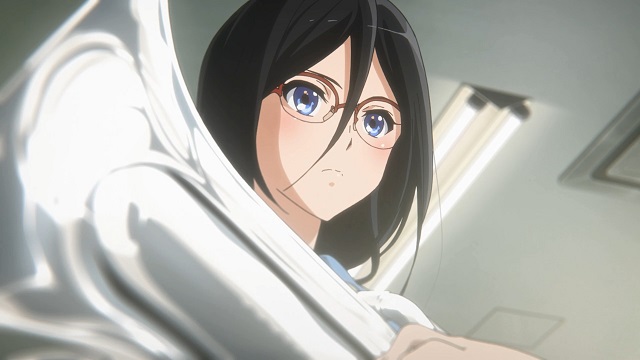 This week, the second season of
Hibike! Euphonium
presents us with a staple of "group" shows: a training camp! The entire band will secrete themselves away for multiple days and do nothing but practice, practice, practice! Of course, it never works out that way: there's always downtime for hijinks to occur. But before that, there's a mandatory three-day break enforced by the school. Whatever will our main characters do during a short summer vacation? Why, go to the pool, of course! I have to admit, I didn't expect a swimsuit episode in this series, but hey, I'm not complaining.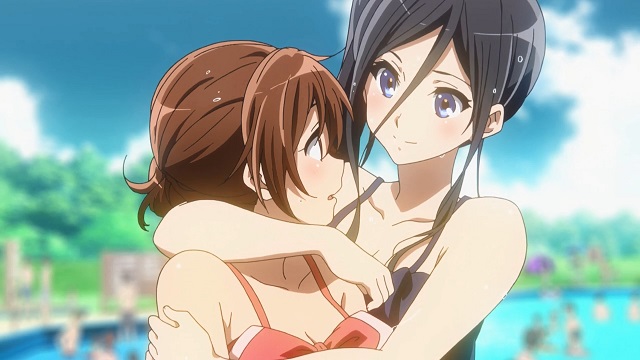 No, not complaining in the least. Kumiko is, though... she has no idea who this strange girl that's molesting her is!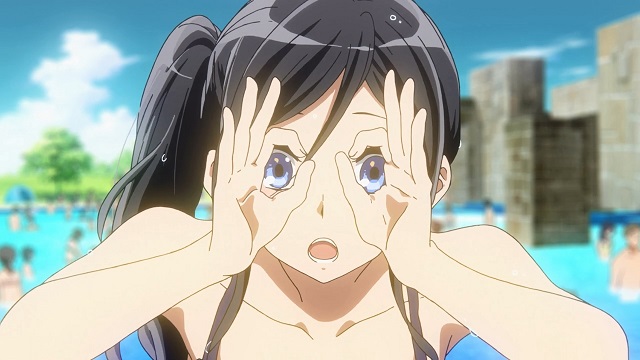 Oh.
Now
she knows. It's the Goofy Cute, in full effect! A nice lighthearted moment in an otherwise pretty serious episode. It's also practically the last time we see Asuka until very late in the episode. Which is amazing, because the episode from this point on spends its time describing the events of last year that saw most of the second-year club members quit, and Asuka's role therein.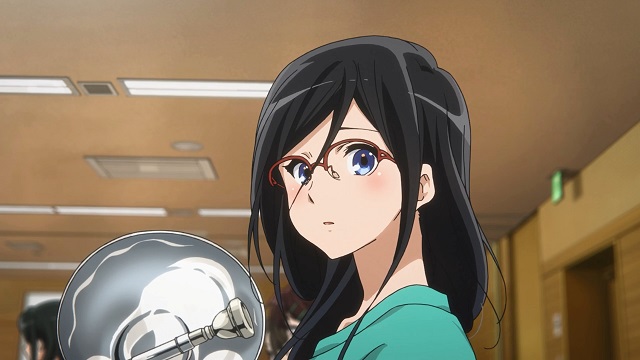 In other words, it's yet
another
episode where she's the main character mostly without showing up. Yet, despite all of this, we still don't
really
know why she's so opposed to letting that one second-now-third-year student rejoin the club. The good news is that it seems we'll be getting that info in the next episode.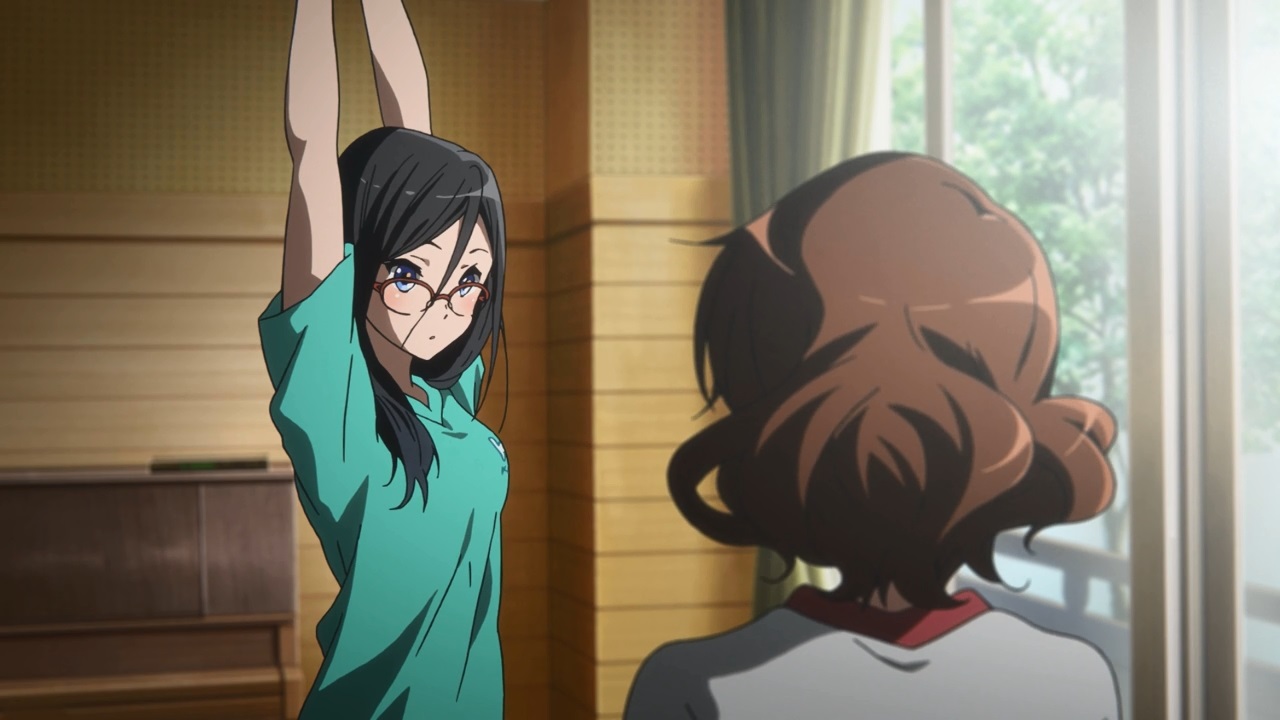 While this is all well and good, I'm still looking forward to THE Asuka Episode. It's gotta be coming. KyoAni can't be setting all this up just to ignore the payoff, right?
Ridiculously pretty shot of the episode
: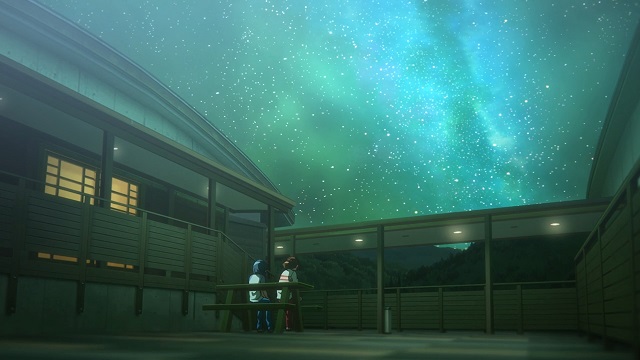 Posted by: Wonderduck at 09:26 PM | Comments (3) | Add Comment
Post contains 285 words, total size 2 kb.
1
I think the only thing which really bothers me about H!E is that... well, Kumiko is kind of
unrelentingly
dim, isn't she.
Except when she's teasing Reina.
Posted by: GreyDuck at October 19, 2016 07:41 AM (rKFiU)
Posted by: Wonderduck at October 19, 2016 07:53 AM (vZvpB)
3
I have (possibly) a slightly different take on that, GreyDuck. There is a level of autism (and of course we know that autism has a much wider spectrum and is much more prevalent that we once believed...although this could also be a facet of giving names to things that don't really need names, as well...) that actually describes Kumiko's behavior. She exhibit's a level of obliviousness to the surrounding world, due either to lack of interest or intense focus on only the things that interest her...but regarding the things that interest her she is clearly engaged, knowledgeable and insightful.
Of course, this is based on the first season and the first episode...I haven't caught up to the latest, yet. Maybe there are new revelations. But that's how I've viewed her, so far.
Posted by: Ben at October 19, 2016 09:24 AM (S4UJw)
27kb generated in CPU 0.0119, elapsed 0.0987 seconds.
49 queries taking 0.0906 seconds, 281 records returned.
Powered by Minx 1.1.6c-pink.