April 24, 2015
Your Weekly Asuka, Ep03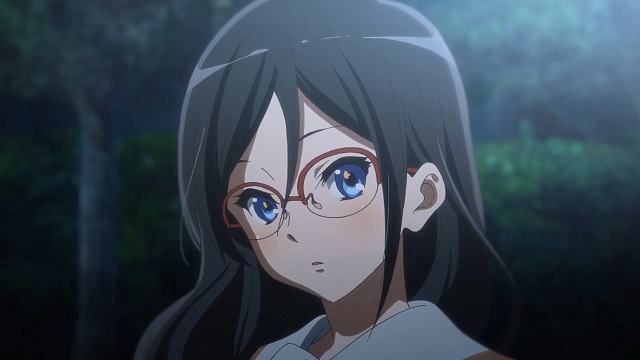 -Hibike! Euphonium
, Ep03
It's not uncommon for me to be more interested in a secondary character than a main... I love background characters, and always have. The Skippy T Spearcarriers of the world are people too, and they all have stories, at least in a world well-created. Sure, the
true
background characters, i.e., the ones there to make it look like the world is populated, they won't have anything, but the students sharing a classroom with Our Heroes? They
should
be people in their own right. Maybe not as interesting as a 12-year old high school senior, or a schoolgirl who fights demons at night with a holy water-powered steam iron, but people nevertheless.
However, it
is
uncommon for me to create a weekly entry for them, but yet that's what I'm going to do for the character of Asuka from
Hibike! Euphonium
. There are two reasons for that. The first should be obvious. The second is that, while she's loonier than a sack full of wet quokka, she's also dearly devoted to the concert band in the show. So much so that she's one of the true driving forces behind its continued existence after the second-year student walkout alluded to in this episode.
What I'm saying is, there's more to her than a cute goofball. I mean, sure, that's undoubtedly what I'll be focusing on in this running feature, but don't be surprised if it gets deeper than that. If you're interested in a weekly writeup on the series, visit
Ben over at Midnight Tease
; he's adopted the show. In contrast to my writeups, there's actual thought behind his!
Since I missed Week 2, here's a special bonus Asuka: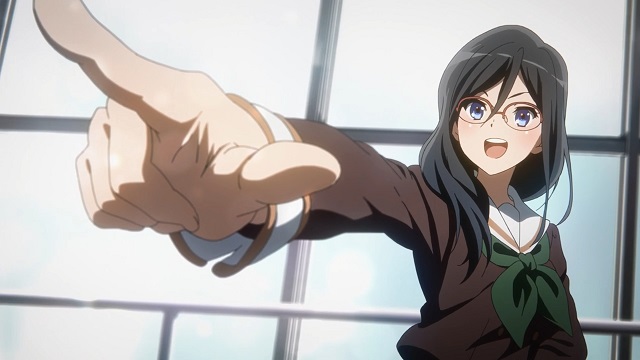 Posted by: Wonderduck at 01:45 AM | Comments (4) | Add Comment
Post contains 284 words, total size 2 kb.
1
Tuba-kun!!!
Also, Asuka deserves it. I'm interested in reading the original novel; the depth of characterization is pretty darn good.
Posted by: Ben at April 24, 2015 07:21 AM (DRaH+)
2
Do half-rims count if it's the top half?
Posted by: Mauser at April 24, 2015 07:24 AM (TJ7ih)
3
That's Steven's schtick.
Posted by: Wonderduck at April 24, 2015 11:00 AM (jGQR+)
4
I am 100% on board for this new feature. *nod nod*
Posted by: GreyDuck at April 24, 2015 07:11 PM (/zxpg)
26kb generated in CPU 0.0127, elapsed 0.3718 seconds.
49 queries taking 0.363 seconds, 282 records returned.
Powered by Minx 1.1.6c-pink.