December 29, 2020
"Your Train Looks Like..."
Over in some other part of the internet, a discussion of the
KiHA 281 DMU
was occurring. Used by JR Hokkaido on
their

Super Hokuto

routes
, they've been around since 1994. Someone described them as looking like something the baddies in
HalfLife2
would use, and it's hard to disagree. A comment was made saying that they looked like the trains used on the Narita Express.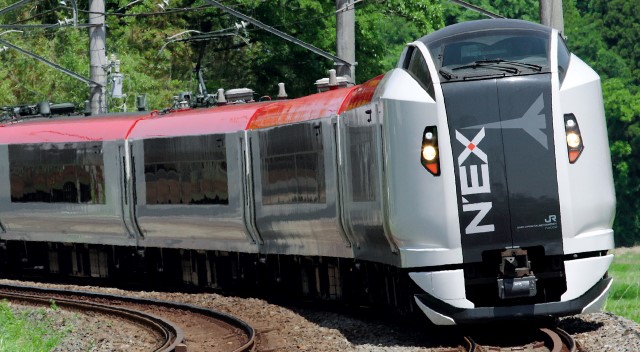 I knew it was the other way around, the
E259 N'EX EMU
didn't take to the rails until 2010, but I was wondering if there was any link between them... the same designer, that sort of thing. Certainly there had to be something, that's hardly a look that immediately pops to mind when you think "train". Much to my chagrin and annoyance, an hour or so of looking turned up nothing at all... except for one fascinating little factoid. The man who designed the N'EX? He also designed the Kikkoman's bottle!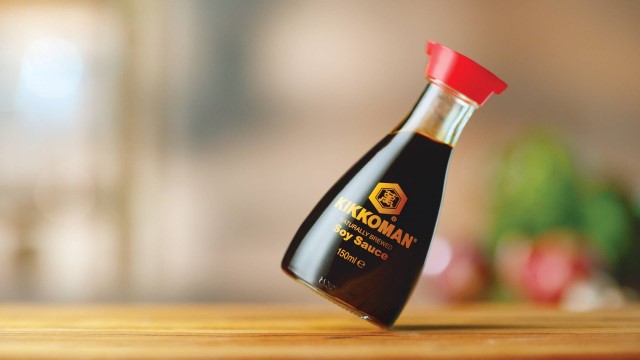 I can see it. I mean, they both tilt and all...
Posted by: Wonderduck at 11:59 PM | Comments (3) | Add Comment
Post contains 171 words, total size 1 kb.
1
*snerk*
But seriously, that's a good-looking engine design. Not sure if that viewport is the most practical but hey, that's not my problem.
Posted by: GreyDuck at December 30, 2020 09:18 AM (rKFiU)
2
That soy sauce looks awfully viscous....
Posted by: Ed Hering at December 30, 2020 11:28 AM (yKa6S)
3
Nah, it's no sriracha! It's just soy.
Oh wait, you said "viscous." Never mind.
Posted by: Wonderduck at December 30, 2020 02:24 PM (Bkp4m)
25kb generated in CPU 0.03, elapsed 0.1038 seconds.
55 queries taking 0.0855 seconds, 278 records returned.
Powered by Minx 1.1.6c-pink.