January 05, 2018
Yay Weekend
I left Pond Central at 850am to head off to work. I had an 11.50 hour day ahead of me, and the earlier I could get in, the earlier I could go home. Or I could extend my lunch break-slash-nap time, one of the two. Whichever was more important, y'know. In truth, I was kinda looking forward to this... particularly because I had read that the bone-breaking cold that Duckford has been in for the past two weeks was finally coming to an end! Fantastic, I was sick and tired of wondering if the Duckmobile was going to start both in the morning and at night when it was time to go home. For the record, she was a rock, only once giving me a scare... this past Wednesday morning, in fact, when it went down to -17 overnight. Turned the key in the ignition, and... all I heard was a whirring sound. The engine finally began cranking, and once it started it might have been idling at about 50rpm, but she started. So I left Pond Central with my head up and a warm glow in my heart.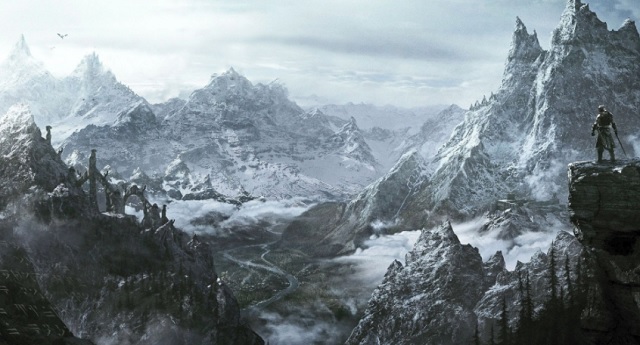 Fsck. Really, I don't know why I'm complaining, it was only -9. Getting the frost off the windshield was... really, an exercise in futility. For whatever reason, I would scrape off one side, move to the other, scrape that side clean, by which point the first side was already slightly fogged. Cold
and
damp. Oh, and as it turns out, a wind chill advisory though at least my building's parking lot is at the bottom of a not-insubstantial hill. Between that to the north and the apartment building to the south, and much of the rest of the complex to the west, I've seen 20 mph winds blowing the tops of the trees around while it was dead still on the ground. Nice trick. Turns out that the cold is supposed to break on Sunday. I hope so... I'm too old for this.
UPDATE: Completely apropos of nothing,
I LOVE BASEBALL
. Wonderduck needed this.
Posted by: Wonderduck at 11:53 PM | Comments (7) | Add Comment
Post contains 345 words, total size 2 kb.
1
Going to get up to 45 in some parts of Sydney tomorrow. 42 where I am.
Average us out and... It's still kind of chilly, though not unpleasant.
Posted by: Pixy Misa at January 06, 2018 04:11 AM (PiXy!)
2
I quip about preferring winter to summer, but man, you got WAY more winter than anyone really could ever need.
Posted by: GreyDuck at January 06, 2018 09:06 AM (h8yX6)
3
47C in western Sydney right now. 117F. A tad warmish.
Posted by: Pixy Misa at January 06, 2018 10:30 PM (PiXy!)
4
As I write this, it's 1135pm and 6 degrees F. As stupid as this is going to sound, this means the cold has well and truly broken. That's been the HIGH temp for many of the past 14 days.
Posted by: Wonderduck at January 06, 2018 11:38 PM (h8yX6)
5
May your days be merry and above zero.
Posted by: Pixy Misa at January 07, 2018 02:59 AM (PiXy!)
6
Brr! I am a wuss when it comes to cold. Heck, Houston is too cold for me. I fantasize about retiring to a tropical destination where I never have to wear a wool coat again. (won't work out in reality for a variety of reasons, but it's a nice fantasy)
On the hot side, whenever I feel tempted to complain about the 100 degree days in August, I just remind myself that we don't have to know anything about thermal underwear. (Sometimes I remind myself about being nine months pregnant several Augusts ago. Now, granted, I DID still wear a sweatshirt in my office even then, but still.)
Speaking of Australia, I saw an interview with RIC where he said he basically gets two summers since so much of the F1 season is during the northern hemisphere's summer. He seemed to think it was a sweet deal.
Posted by: Mrs. Will at January 07, 2018 08:45 AM (h8yX6)
7
Mrs Will, "RIC"? RIC? What's a RIC? I know I've seen those initials somewhere before... Oh yeah, all that F1 thing! I never thought about it, but yeah, Smiley
would
get two summers, wouldn't he?
Weather update: 1051 Sunday morning, it's 24 F and I'm wearing shorts.
Posted by: Wonderduck at January 07, 2018 10:55 AM (h8yX6)
26kb generated in CPU 0.11, elapsed 0.3943 seconds.
49 queries taking 0.3494 seconds, 249 records returned.
Powered by Minx 1.1.6c-pink.