December 12, 2014
WT ACTUAL F?
My GOD, people are friggin' annoying. All frickin' day I've been dealing with idiots, morons and nebbishes, and I've not left my apartment building.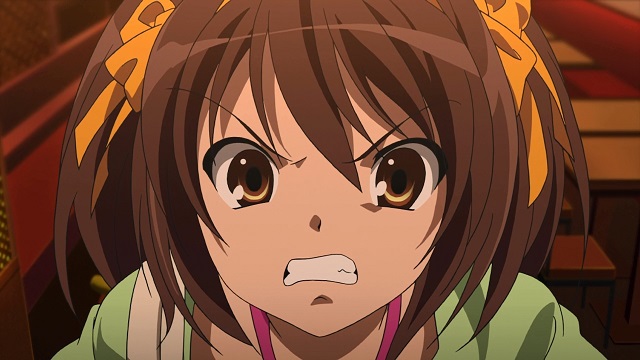 Was it "National Piss Off Wonderduck" day or something? Because if it was, PEOPLE SUCCEEDED! From the guy who was trying to argue that Michael Jordan "really wasn't that good" to the whole raft of folks who decided that since I was a college bookstore manager, it was open season on me to the telemarketer who called me four times in 10 minutes to the jerk who felt it was okay to scream at me for using
three
washers when he needed two and there are only four, it's been one round of annoying annoyances after another.
YARRRRRRRRRRRRRRRRRRRRRRRRRRRGH
!!!
Posted by: Wonderduck at 05:23 PM | Comments (3) | Add Comment
Post contains 125 words, total size 1 kb.
1
You didn't decide to hassle the telemarketer by the third call? Most of them love to start in with a fast-talking spiel so you won't feel comfortable interrupting them. That's a perfect time to set the phone down without hanging up, and then seeing how long it takes him to realize. (By the fourth, I'd probably have picked up the call and then started swearing at him...)
What would people give you trouble about for being a former bookstore manager? Do they yell at you as if it were your decision to price the books so outrageously?
Posted by: Rick C at December 12, 2014 06:23 PM (0a7VZ)
2
Go into any online forum like Reddit, Fark, whatever that deals with textbooks (particularly around this time of year), and anybody who tries to explain how things work gets yelled down, yelled at, so on and so forth.
But, yes, they DO think the Bookstore, and by extension the manager prices the books.
Posted by: Wonderduck at December 12, 2014 09:57 PM (jGQR+)
3
VonKrag, I deleted your comment. When I'm ready to talk about that, I will.
Posted by: Wonderduck at December 13, 2014 10:47 AM (jGQR+)
Comments are disabled.
23kb generated in CPU 0.0115, elapsed 0.0745 seconds.
47 queries taking 0.0679 seconds, 279 records returned.
Powered by Minx 1.1.6c-pink.