September 10, 2018
Where We're Going, We Don't Need Rules
The closest the motorsports world has come to a truly open racing series was the original Can-Am, which ran from 1966 to 1974. When I say "open", I mean that the tech regs regarding the cars consisted of the following:
1) The car must have two seats.
2) The car must have enclosed wheels.
3) It must meet required safety standards (pretty minimal, considering the time period).
And that was it. After that, it was anything goes.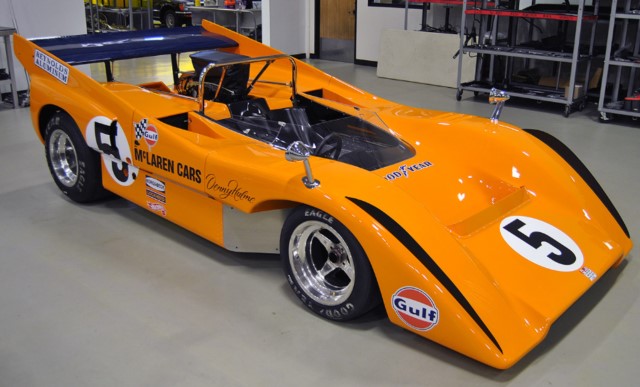 And that meant "anything." Can-Am series cars were the first to use titanium, ground effect of all sorts, wings of types never before seen (and rarely after), hell, cars that
were
wings, cars that used fans from a friggin' tank engine to create downforce, and in one case a car that put out 1580hp.
However, it was Can-Am's main selling point that led to it's demise. "No rules" also means "no limits". That let manufacturers like McLaren and Porsche throw insane amounts of money at their cars, which basically priced out anybody else.
But when it was in its heyday, Can-Am had cars that were faster than F1 cars, some that were able to win endurance races like the 24 Hours of Daytona, and loud enough to shake the fillings out of your head. Nowadays the cars show up at Goodwood or various classic car races fairly regularly.
But there's one reason I'll always have a spot in my cold, dead heart for Can-Am: I'm pretty sure I attended the original series' very last race, at Road America in 1974. Yes, I was only six, but I have memories of being there.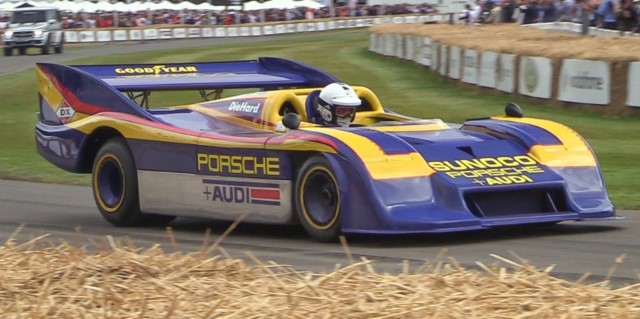 Can-Am. We will never see its like again.
Posted by: Wonderduck at 10:11 PM | Comments (4) | Add Comment
Post contains 299 words, total size 3 kb.
1
A while ago I was looking for the website for Can-Am Motorcycles. It turns out, they are
not
at can-am dot com (not a work-friendly site!).
Posted by: Rick C at September 11, 2018 01:40 PM (Q/JG2)
2
So what you're sayin' is...
Wacky Races
was a documentary...
Posted by: Ben at September 11, 2018 04:45 PM (osxtX)
3
Pretty sure I saw the, ah, upper structure of that Chaparral on a ricer out in the parking lot the other day...
And that Lola. I hope it was fast 'cause it wasn't terribly pretty.
Posted by: GreyDuck at September 11, 2018 09:52 PM (rKFiU)
4
Jon Spencer, I deleted your comment because of the raw URL contained therein. Please, please, please, I beg you, use the link button at the top of the comment box!
Posted by: Wonderduck at September 11, 2018 10:13 PM (BBxfJ)
27kb generated in CPU 0.0354, elapsed 0.6631 seconds.
49 queries taking 0.6406 seconds, 282 records returned.
Powered by Minx 1.1.6c-pink.