May 19, 2016
When Anime Was Magical
No, this isn't going to be a "back in my day" post. Instead, it's a lamentation. Just over a year ago, I fell in love with
Hibike! Euphonium
, a little show about a girl and her band... brass, not rock.
Not just because the girls were cute and the art was pretty, but because the series was just that damn good. Full package, from animation to story to characters to sound, it just amazed me and made me wonder why it wasn't next week already. Before that, what show did I fall in love with last?
2011's
Rio Rainbow Gate!
fits that bill. The polar opposite of
HibEuph
, I wound up loving it while doing my series writeups. The animation isn't good, the characters are paper-thin, the story is dreadfully bad, but I'll be darned if it isn't going to be The Pond's "high water mark" down the line. After this, though? Sure there's 2006's
Kanon
, and 2007's
Hidamari Sketch
, and 2005's
Aria
and on and on... but there's just been nothing else recently.
I miss that. I miss falling head over heels with a series like
Noir
, which just completely blindsided me with its quality. Once every five years just isn't often enough. Oh, don't get me wrong, there's plenty of shows I've liked... one look at the "anime writeups" category will tell you that... but that's not the same thing. I need that magic again... and I don't see any chance that it's going to happen anytime soon. I know it's stupid to hope for a classic series to come down the pike, but there it is.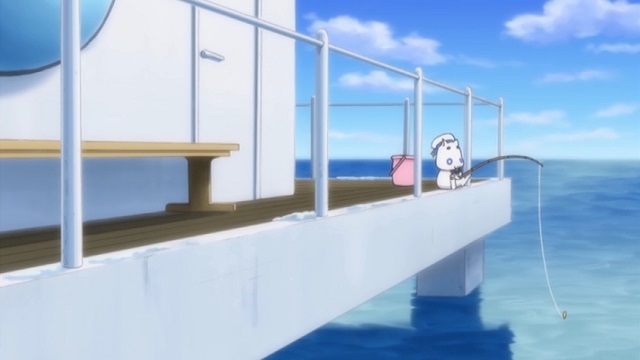 Otherwise, why are we watching?
Posted by: Wonderduck at 10:42 PM | Comments (4) | Add Comment
Post contains 278 words, total size 2 kb.
Posted by: Mauser at May 20, 2016 06:31 PM (5Ktpu)
Posted by: GreyDuck at May 21, 2016 10:26 AM (rKFiU)
Posted by: Steven Den Beste at May 22, 2016 10:49 AM (+rSRq)
Posted by: Suburbanbanshee at May 23, 2016 10:16 AM (Pcnjn)
27kb generated in CPU 0.0119, elapsed 0.0708 seconds.
49 queries taking 0.0625 seconds, 282 records returned.
Powered by Minx 1.1.6c-pink.