January 19, 2016
What? In WINTER??? Is That Even Possible?
I have to admit something to y'all... I'm sick.
No, no, not
that
type of sick... I mean the illness type of sick. A couple of weeks ago, I took a day off from work as a sort of mental health (
shaddap you!
) day; I was feeling somewhat stressed by life. The holidays have never been my favorite time of the year, and with some stuff happening at work, I needed to hide away for a while. So I did... and that Saturday night my chest started to feel a little tight. I woke up Sunday morning with an abrasive cough. By Monday morning, the cough was joined by a headache and indications that this was going to be ugly... but I had a more pressing issue: I was in training for claims processing on a new state. I couldn't miss any of that... it was scheduled for three or four half-days, mornings. So I gritted my teeth and made it through the entirety of Monday. I wasn't swell, but I could work through it easily enough. Or so I thought.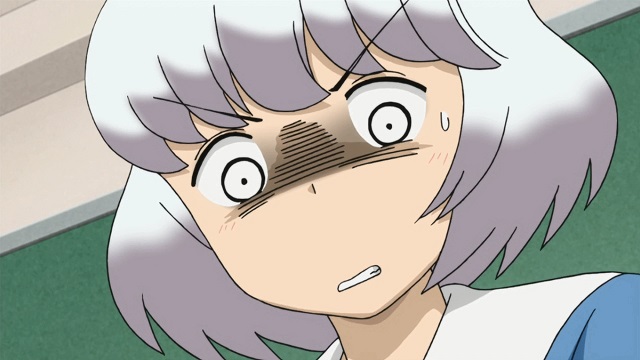 Monday night, all hell broke loose. I'll spare you the details because this isn't
that
sort of blog, but it wasn't pretty, it kept me awake for hours longer than I should have been, and thankfully I always have an emergency pack of toilet paper stored in a closet.
And the cough had gotten worse to boot. It had gone from a rasping thing to the biological equivalent of running piece of luon through a table-mounted router: loud, messy, and totally, epically, pointless. Tuesday's training was misery, both for myself and my fellow trainees. Once it ended, I walked back to my desk, collected my stuff, talked briefly to my boss, and went home for the day. I managed to make it through Wednesday and Thursday, finishing the training and working full days, though "death warmed over" makes it sound like there was a positive to be found in my condition somewhere. And then came Friday.
I got up, got dressed, drove to work, and told my boss I was realistically too sick to be there. When she (quite reasonably) asked why I didn't just call in, I didn't really have an answer except "I don't like to do that." So I drove back home, crawled back into bed and slept until Sunday. The cough changed from agonizing to productive, the headache wound down to tolerable levels, and all is right with the world.
Okay, no. I'm still sick. I still cough occasionally, I'm tired as hell, and while I feel okay to start the day, by the time work is done I'm miserable. So, yeah, still sick. The weather ain't helpin' none, neither. The temperature is jumping up and down like a pogo stick, highs in the negatives one day, then highs in the 30s the next. It's like my immune system tried as hard as it could, threw its metaphorical hands in the air and said "we're moving to someplace warm... like Hell.... as fast as possible." So why am I telling you all of this?
Gotta tell somebody, I guess.
Posted by: Wonderduck at 11:30 PM | Comments (2) | Add Comment
Post contains 531 words, total size 4 kb.
1
Aw man, that sucks. Hopefully you can kick the crud and soon!
I lost a couple of workdays last month and I'm still Neo-in-the-Matrix-style dodging the various iterations of the crud that my coworkers are trying to foist off on me. UGGGH.
Posted by: GreyDuck at January 20, 2016 08:26 AM (rKFiU)
2
As GreyDuck will probably attest, the older you get, the more painful life is. But the less often the creeping nussman respiratory crud gets you. Even if it feels worse.
Life is an exercise in pain management.... And your reaction to it.
Posted by: The Old Man at January 20, 2016 12:27 PM (duGaw)
27kb generated in CPU 0.0117, elapsed 0.2438 seconds.
49 queries taking 0.2355 seconds, 280 records returned.
Powered by Minx 1.1.6c-pink.