September 12, 2012
Visiting Politician
Back in June, I was contacted by one of the various organizations located on the Duck U campus, letting me know that we had A Big Name speaking here in September. A rather well-known politician from the Northern Flatland/Southern Cheddarland vicinity, there'd be two booksigning events and would the Bookstore like to be in charge of that part? Of course, the answer was "Yep, can do!"
And who was this paragon of politicianism?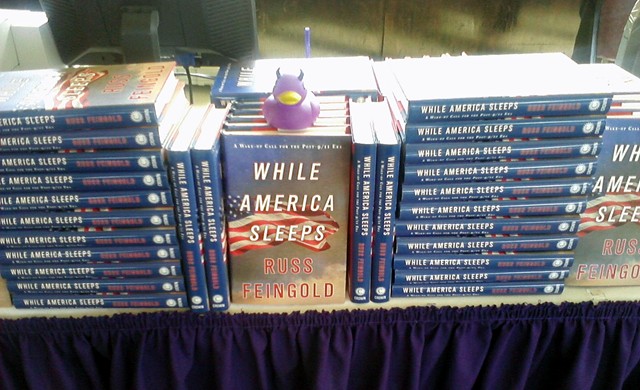 Senator Russ Feingold. I've admired him, inasmuch as I could admire any politician, even though our political views are quite opposed. Well, that's not entirely true, as I agree with quite a few of his opinions, but anybody who calls himself a "progressive"... well. He certainly does seem quite willing to vote according to his conscience, which is a rarity amongst politicians. I may not agree with the way he's voting, but that's neither here nor there: he's got principles.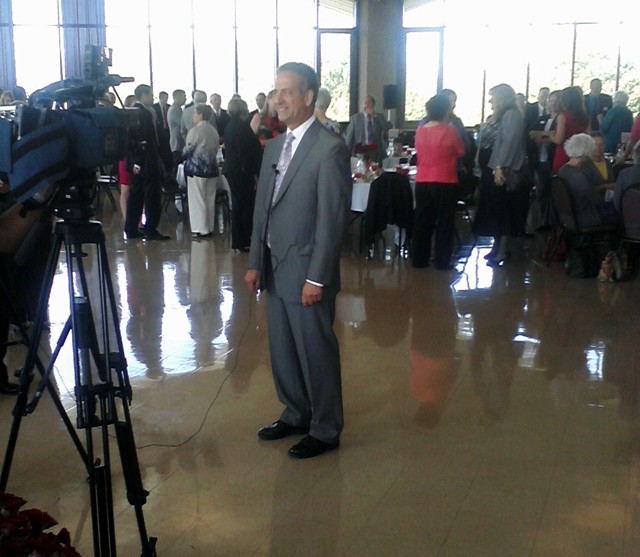 I was somewhat disappointed to find that he was much more politiciany than I expected. I was thinking that he'd be a little more... folksy, y'know? Not so much. Shorter than I thought, too. Sales weren't anywhere near what I hoped, either. *shrug* It happens. So it goes.
Posted by: Wonderduck at 07:49 PM | No Comments | Add Comment
Post contains 203 words, total size 1 kb.
Comments are disabled. Post is locked.
22kb generated in CPU 0.008, elapsed 0.0783 seconds.
45 queries taking 0.0726 seconds, 275 records returned.
Powered by Minx 1.1.6c-pink.