February 14, 2020
Valentines Day 2020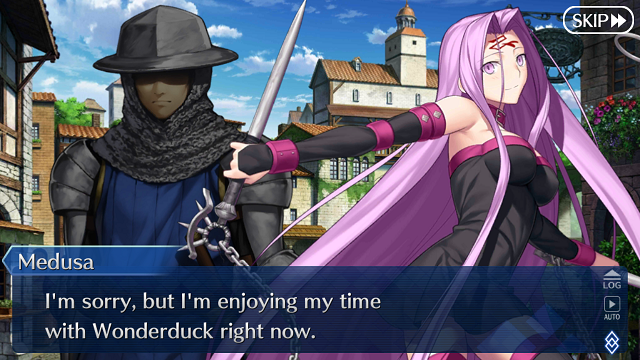 I've been playing a lot of
Fate Grand Order
of late.
Because of that, I've also gone back and done a general
Fate
franchise anime rewatch...
Fate/Stay Night
,
Fate/Zero
,
Unlimited Blade Works
,
Fate Apocrypha
,
El-Melloi II Case Files
, as much of
Fate/kaleid liner Prisma Illya
as I could stand without feeling like a pervert (not much),
Fate/Extra Last Encore
,
Today's Menu for the Emiya Family
, of course the ongoing
Fate/Grand Order - Absolute Demonic Front: Babylonia
, and hopefully culminating in an all-up viewing of the three
Fate/Stay Night Heaven's Feel
movies.
I must admit though...
Fate/Make Dinner
really is my favorite of the bunch.
One thing that's impressed me during this whole rewatch project is just how consistently good it's all been. Even the allegedly lackluster
Apocrypha
is only so because it gets compared to the best of the other series in the franchise... in comparison to most non-Fate series it's pretty good.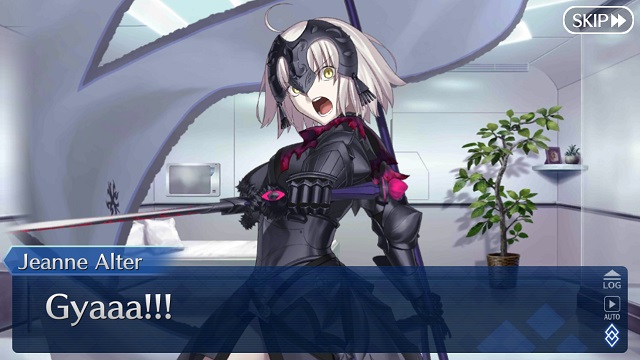 So yeah,
Fate Grand Order
is fun. If you play already, I'm 264.380.184... add me to get access to a bunch of lvl 40-60 servants! You'll regret it in time, but you'll feel good when you're rollin' in all the friend points I give ya.
I'm just in it for the headpats.
Posted by: Wonderduck at 09:26 PM | Comments (5) | Add Comment
Post contains 208 words, total size 2 kb.
1
Another person playing Fate/Grand Order! I played quite a bit and it is entertaining for what it is, and having my favorite servant (Rider Medusa.) is even better. Sadly, I have not drawn any 5 Star Servants yet, although I am pretty close to finishing a lineup of the original F/SN Servants in my collection.
A lot of the recent Fate series tended to leave me underwhelmed (I am not a fan of ufotable's productions in the franchise.) but I do enjoy Today's Menu since it has the greatest concentration of appearances by Mitsuzuri in any of the franchise, with the exception of the Hollow Ataraxia game, which I can not play.
Posted by: cxt217 at February 15, 2020 10:47 PM (LMsTt)
2
... if this Symphogear game doesn't pan out (very iffy right now), I will take you up on the FGO friend code thingy.
Posted by: GreyDuck at February 16, 2020 04:24 PM (rKFiU)
3
I have gotten extremely lucky on the 5* front: Nero Bride, Hokusai, Jalter, Xuanzang Sanzang, Shuten-Douji, Raiko. Good selection of 4* as well.
Point in fact, the only class I don't have a SR or SSR in is Lancer... though I do have both Cu and Cu Proto as NP5, though. I've got a metric crapton of gold-border Casters.
Posted by: Wonderduck at February 16, 2020 09:36 PM (cTMj+)
4
I do not have many 4 star Servants, though Parvati hits like a brick of neutronium and Arturia Alter (Saber) filled a desperate lack of Sabers in my line-up. I would love to get Miyamoto Musashi the next time her event rolls around, and also to make all the tickets and Saint Quartz I used to try and fail to get her the last time she was available.
Posted by: cxt217 at February 17, 2020 10:48 PM (LMsTt)
5
Carnival Phantasm... how could you leave the best out of your list?
Posted by: Clayton Barnett at February 23, 2020 09:01 AM (ug1Mc)
27kb generated in CPU 0.03, elapsed 0.1179 seconds.
55 queries taking 0.0971 seconds, 279 records returned.
Powered by Minx 1.1.6c-pink.