February 14, 2011
Valentine's Day 2011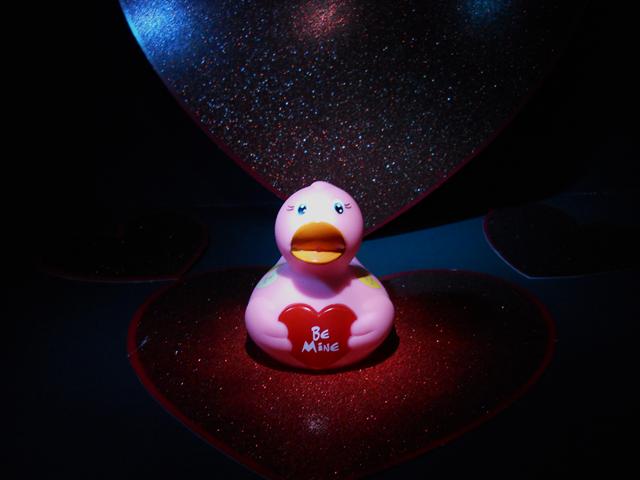 I didn't set out to make a depressing Valentine's Day picture, but that's sure as heck what I ended up with... and I like it like that, I think. Seems appropriate, somehow. Hopefully, some of you out there are having a good VD, and those of you who aren't... well, settle back, watch some anime, and curse Hallmark for creating such a stupid holiday in the first place.
Bastiches, all of 'em.
UPDATE
: As soon as I hit "post", I asked myself what would be a good anti-Valentine's Day anime to watch? The first thing that leaped to mind was
High School of the Dead
... what's yours?
UPDATED UPDATE
: Leave it to friend Greyduck to nail it with his most recent
Quacked Panes
.
Posted by: Wonderduck at 07:20 PM | Comments (5) | Add Comment
Post contains 126 words, total size 1 kb.
Posted by: The Brickmuppet at February 14, 2011 10:20 PM (EJaOX)
Posted by: Digicolleen at February 14, 2011 10:50 PM (y3twI)
Posted by: GreyDuck at February 14, 2011 10:56 PM (7lMXI)
Posted by: Ed Hering at February 15, 2011 12:54 AM (wm2Ac)
Posted by: Pixy Misa at February 15, 2011 08:05 AM (2yngH)
Comments are disabled. Post is locked.
23kb generated in CPU 0.04, elapsed 0.1033 seconds.
53 queries taking 0.0855 seconds, 274 records returned.
Powered by Minx 1.1.6c-pink.