March 29, 2018
Up To Here, I Tell Ya... Up To Freakin' HERE
This isn't banality such as what
friend Brickmuppet talks about
... that, at least, has a basis in reality. No, this is just flat out frustration, anger, and all-round poor temper, tempered by what appeared to be a moment of emotional insanity. For all of you that are interested, just click
more
for the scoop. For all of you that aren't interested, here's the bestest character introduction scene in anime ever:
Thanks for reading, enjoy the rest of your day.
I hurt.
This is not, in fact, anything new. I am generally experiencing pain in some part of my body every moment of the day. Usually it's not high-level "oh god oh god make it stop" pain. But for whatever reason, probably having to do with spending eight hours of each weekday sitting in a terrible computer chair at work, my left hip has been causing me no end of pain. It makes doing anything involving said body part into a chore at best, a pain-soaked crapbox at worst. And then I get home, and after a sleeping for a few hours it's all better... at least, it's better until the next time I go to work. Or the next time I stand up. That's fun, too.
Coincidentally, I just got my very first invitation to join AARP in the mail today. There is a possibility that the two things are at least tangentially related. But it sure as hell didn't make me feel all warm and happy, lemme tell ya what. It made me feel old.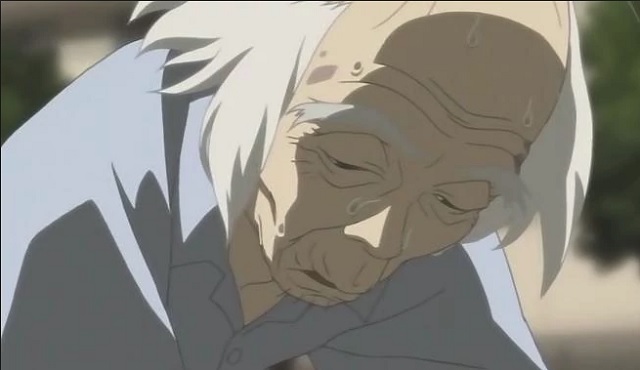 I needed a refill on my Keep Wonderduck Alive pills and the Keep Wonderduck Happy pills. They needed Doctor's approval, so I ordered 'em a few days ago and picked them up this evening... only to discover that I was only okay'd for 15 of each. This is my doctor's subtle way of saying "we'd like to have you come into the office". It's also a damn good way to shoot my wallet dead, because my insurance only covers one refill of a drug per month. Combine that with all the time I was sick at the beginning of the month, and March is when a lot of my annual, unavoidable bills appear... license plate renewal, for example... and my bank account is already weeping. I get paid on 4/5. Rent is due by 4/3.
Then there are the people I work with... many of whom drive me up a frickin' wall like I'm Peter friggin' Parker. Like the guy who literally took 27 breaks yesterday, if you count a break as any time he stood up from his desk and left the office for more than a minute. His desk is positioned such that when he stands up, I see him out of the corner of my eye and immediately look that direction. Or the ones I call the "loud twins." They're not twins, but they always take their breaks together, usually when I'm on my lunch break and trying to take a nap, and talk loudly enough that they can be heard in my team's work area. You're sitting two feet apart, why are you yelling??? All of this may sound petty, but I don't rightly care.
And then, after all the crap that went down today, I sat back at my desk in the uncomfortable chair, with coworkers that annoy the heck outta me nearby, and told my mp3 player to random music play. What did it cough up?
...and I just lost it, totally began bawling like a baby. Thankfully, my desk is very near the exit so I could get some air before anybody noticed me weeping at the complete disconnect between the song and my emotional state.
So yeah. Things not so good right at the moment. Whee.
Edit: Yeah, and I've got computer issues too. Forgot to mention that. It takes two or three minutes to load up a video file. Any player, any format. Friggin' joy to the world.
Posted by: Wonderduck at 08:33 PM | No Comments | Add Comment
Post contains 673 words, total size 5 kb.
27kb generated in CPU 0.0114, elapsed 0.125 seconds.
47 queries taking 0.1166 seconds, 277 records returned.
Powered by Minx 1.1.6c-pink.