October 18, 2020
Time Skip
This past Thursday I went to bed very late... or early, depending on how you want to look at it. Like "five in the morning" late. There's an event coming up in Fate Grand Order that I'm not going to qualify for... you have to have cleared a story chapter that's quite a bit down the line from where I am... but for all of us that don't get to participate there's a nice bonus: 1/4 action point cost for all story chapter sections. So I've put my shoulder to the wheel, my smartphone to the grindstone and I'm making good progress on finishing up the first overall Part of the game. I'm very close to completing the Babylonia chapter after all of this... anyway, that's what I was doing up at 5am. When I did finally drag myself to bed, I slept very very hard.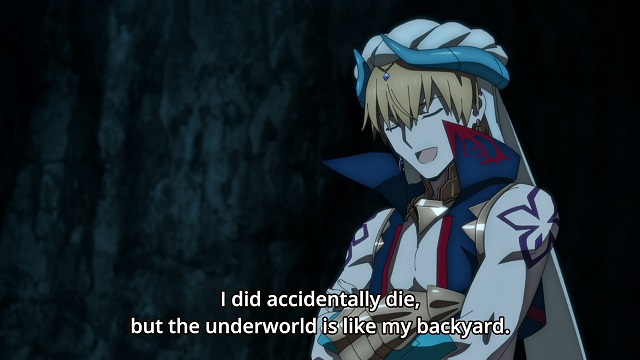 So hard, in fact, that when I woke up the sun was going down, the light filtering in my window thin and gray. I could scarcely believe it... more than 12 hours asleep? I haven't done that in years... I must have woken up, used the loo, and come back to bed at least once, and more likely twice or three times, without me remembering! How very odd. Well, I needed to relieve some hydraulic pressure, so I crawled out of bed, casting a glance at the clock on my phone as I did.
Immediately I knew there was a problem... it must have glitched or something from all the hours of resource-hungry FGO from the night before because it clearly said "7:20". Around about 720pm it's full dark at Pond Central. Since the sun was still shining, though weakly, the phone must be two hours fast, like it's set to a timezone somewhere in the Atlantic, maybe Prince Edward Island. I had no idea how that might have occurred, but it clearly had.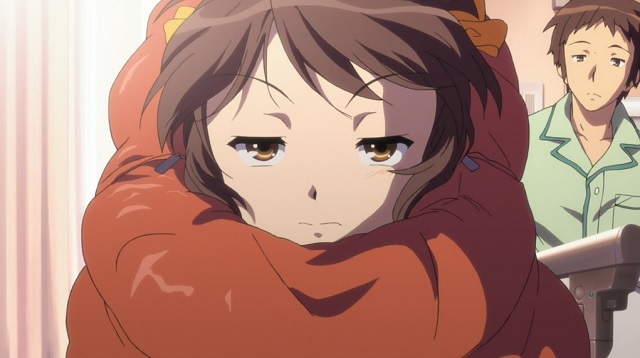 Feeling very tired indeed for someone who had just slept for more than a dozen hours, I trundled my way to the computer and fired it up. Still groggy, I glanced at the system clock. 730. Oh come on, now my
computer
is wrong too??? What the hell is going on? It wasn't until I visited a weather page that said "Your Forecast for Friday Morning" on the masthead that I twigged to what was going on.
I
hadn't
slept 12+ hours. My clocks
weren't
mysteriously off by two hours. It really
was
730 on Friday... 730am. The sun was going UP, not coming down. I had slept two hours. No wonder I still felt tired. I opened my e-mail... and promptly fell asleep in my chair. Waking up when the mouse threw itself at my leg... no way I pulled it off the desk when I fell into slumberland and my arm went limp... I decided to go back to bed. Probably for the best.
I've never quite had that happen to me before, certainly not for as long as it lasted and as convinced as I was. Even now, I feel a little like it's a half-day earlier than it should be.
Posted by: Wonderduck at 05:33 PM | Comments (1) | Add Comment
Post contains 526 words, total size 3 kb.
1
Holy yikes. That was awfully rude of your body, now wasn't it?
Suddenly my girlfriend's insistence on using the 24-hour clock on her phone makes more sense, though.
Posted by: GreyDuck at October 19, 2020 08:13 AM (rKFiU)
27kb generated in CPU 0.0117, elapsed 0.283 seconds.
49 queries taking 0.2757 seconds, 279 records returned.
Powered by Minx 1.1.6c-pink.