March 05, 2008
The Ick Is Back... d*mm*t.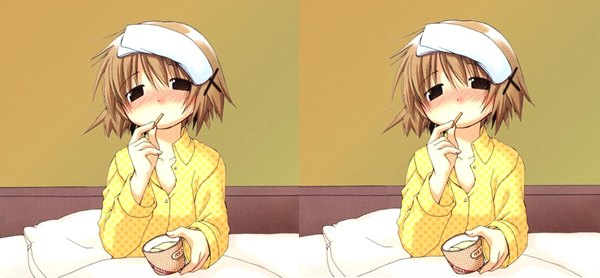 Sick Yuno FTW x2!

Remember a couple of weeks ago when I had a cough? It's back. The difference now, though, is that I know what it ISN'T:
It isn't a flu (did you know they've got a test for that now? They stick a q-tip up your nose then do something with it and then they know if you've got the flu... miracles never cease!), it's not pneumonia, it's not whooping
crane
cough,
it's not a toomah
, which means it's probably a virus. And that, ladies and gentlemen (and my regular readers) means...
...there's nothing they can do for me, except try to keep the cough from expelling my lungs from my chest and out my mouth. Whee.
That
Aria
post I was talking about is still in the works; it'll get up eventually. For now, though, I'm going to bed.
Posted by: Wonderduck at 05:54 PM | No Comments | Add Comment
Post contains 147 words, total size 1 kb.
Comments are disabled. Post is locked.
22kb generated in CPU 0.02, elapsed 0.0941 seconds.
51 queries taking 0.077 seconds, 274 records returned.
Powered by Minx 1.1.6c-pink.