February 18, 2013
The Best Laid Plans Of Ducks And Maps...
...gang aft agley. The drive into the location of the hotel was uneventful for the most part, except for me having to take an unscheduled stop back at Pond Central for reasons not worth going into at this time. As a result, this set me back a good hour... which also meant that I'd be reaching my destination an hour later than planned... which meant I'd be coming into Chicago at 5pm. Rush Hour. Those of you who are familiar with Chicago's tollways and expressways at Rush Hour are quietly moaning to yourselves and nodding in sympathy. For those who are unfamilar, let me give you an idea of what it can be like: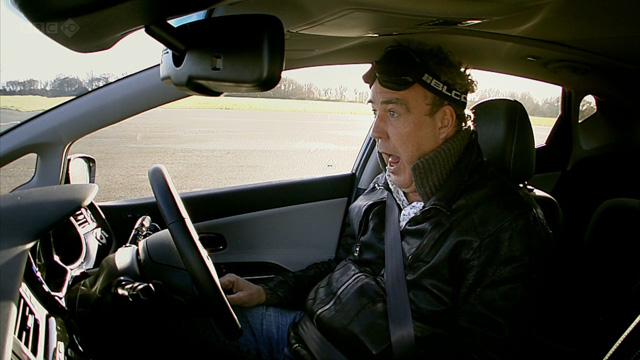 Yeah, kinda like that. And remember, today was a holiday of sorts, too, so traffic was lighter than normal. Doesn't matter. I hate driving in Chicago. Of course, the rain didn't help matters much. Oh, did I not mention the rain? Coming down in sheets it was, blown sideways by the wind that left flags stiff and snapping. At least it wasn't snow. No,
that's
coming Thursday and Friday.
Despite all that, the drive in wasn't all that bad, but I do have one bit of advice. If by some chance you happen to be driving from Duckford to this particular hotel that I'm staying at, and you decide to use googlemaps to get directions here, and in the middle of those directions you see "take exit 10A towards Illinois 83S",
don't do it
. That particular road has nothing to do with the ACTUAL directions on how to get to the hotel, and indeed just sends you a few miles out of your way as you try and find a place to turn around and get back to I-290E/I-53S, which is what you were ON before the instructions told you to get off it for whatever fevered reason the map program came up with.
Still. I'm here, the DuckMobile performed magnificently, and tomorrow begins the New Manager Training Class, which is somewhat ironic considering that I've been a store manager for a year now. More adventures later.
Posted by: Wonderduck at 10:00 PM | Comments (1) | Add Comment
Post contains 359 words, total size 2 kb.
Posted by: JT at February 26, 2013 07:28 PM (217wu)
Comments are disabled. Post is locked.
24kb generated in CPU 0.0157, elapsed 0.1013 seconds.
47 queries taking 0.0905 seconds, 277 records returned.
Powered by Minx 1.1.6c-pink.