August 18, 2012
Saturday Night Tunage XV
And now, by nobody's request whatsoever, Wonderduck Productions in conjunction with The Pond Entertainment presents... DJ Wonderduck with another installment of Saturday Night Tunage! It's an eclectic mix of old and new music tonight, always with an eye on keeping your ear intrigued. And some '80s, too. So lets just get right to it, shall we? Surely!
Gary Numan & Little Boots - Are 'Friends' Electric (live in studio)
So everybody knows Gary Numan for the song "
Cars
," and to be fair, it's pretty much the only song he ever recorded that got airplay. However, Numan is also an accomplished pilot and has been cited as an influence on numerous bands. If he had another hit after The Big One, this would be it. Bringing in modern singer Little Boots, who I just learned is merely 5'0" tall, and slowing the tune down, makes it all the better.

The Heavy - How You Like Me Now? (live in studio)
Bring in da noise, bring in da funk. There's a certain edge to this live version of the song that the one in the
Kia Sorento
commercial doesn't have. As is usual, if you want me to like your tune, you'll do well to have a good horn section. They do, though they don't appear here.
JC Brooks & the Uptown Sound - I Am Trying To Break Your Heart
Ladies and gentlemen, I present for your edification: SOUL. Amazing that the original version of this song (by Wilco) was a depressing shoe-gazer type of song. Oh look, the band has a horn section!

Kaiser Chiefs with The Ukulele Orchestra of Great Britain - Ruby
A horn section isn't always needed to make me like your song, no. If you bring a certain special something to it, that'll do it too. Take, for example, this version of
Ruby
(and isn't that video a mind-breaker?). To be sure, I like the original, but this one has ukuleles in it. The point where the song switches from the unplugged to the electric is just epic.
Dire Straits - Sultans of Swing
It also helps if you have a guitar legend in the band, and Mark Knopfler is certainly that. When you can pull a classic like this one out of your back pocket, well, you've got something special on your hands. I could listen to this song all day. I remember back when I was just starting my radio career at the "Adult Contemporary" station that was the worst rated station in Duckford, I would spend my entire shift waiting for the green dot tune to show up on my chart, which basically meant I could pick any cart with a green dot on it, as long as it hadn't been played in the past 24 hours. I had two go-to songs for the green dot... this was one of them, and
oh
how I would crank the volume in that sound-proofed booth with the excellent reference speakers. The rest of the shift would be all
Suite Judy Blue Eyes
and
Orinoco Flow
and
Take My Breath Away
and
The Glory of Love
and cheesy crap like that, but for that 5:47, I'd be in a smoky blues bar somewhere, letting the guitar flow over me. It was wonderful.
Big Audio Dynamite II - Rush
Nothing like it on the radio now or then. Just that simple.
Okay, you've been good and now it's time for your reward. Wonderduck Productions is happy to announce something they thought would never happen again: a new AMV. It's currently in the planning and acquisition stage, but it
will
happen. The song choice should give the anime away:
Duran Duran - Rio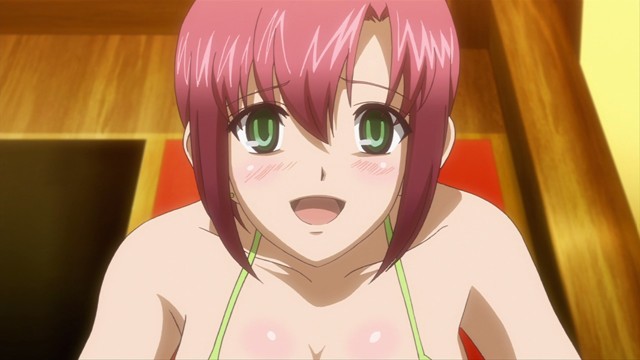 It won't let me go, but you'll be the better for it! Thanks for watching this installment of Saturday Night Tunage!
Posted by: Wonderduck at 08:46 PM | Comments (2) | Add Comment
Post contains 640 words, total size 5 kb.
1
Good selection for the new AMV!
(And I don't mean the anime).
Posted by: ubu at August 28, 2012 03:37 PM (r3aaK)
2
I had just assumed that nobody read all the way down, or that nobody cared...
Posted by: Wonderduck at August 28, 2012 07:53 PM (JwLyo)
Comments are disabled.
27kb generated in CPU 0.0116, elapsed 0.0691 seconds.
47 queries taking 0.0615 seconds, 278 records returned.
Powered by Minx 1.1.6c-pink.