February 18, 2012
Saturday Night Tunage XII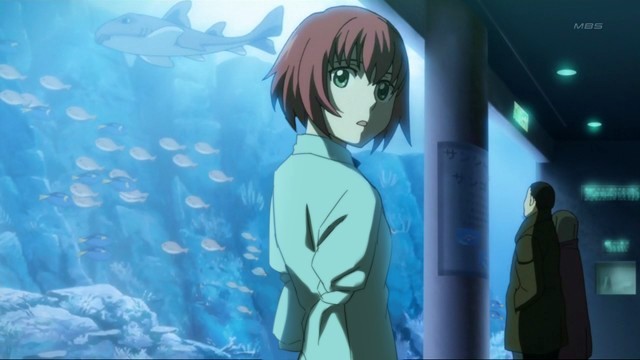 On the border of music and madness, it's DJ Wonderduck back again to spin you the infamous Saturday Night Tunage! It's been a few months since the last time we did this, so lets get right to it, shall we? No theme this time around, just the music that's the backing track to the miniseries that is our lives.
Wow, that wasunexpectedly kinda deep. Wait, no, not deep... it was shallow,
masquerading
as deep, kinda like what passes for music these days. Pop music and pop philosophy here on Saturday Night Tunage! Next up, the latest hit by Kierkegaard and the Existentialists!
Puppini Sisters - It's Not Over
It may come as no surprise to many of the long-time readers of The Pond that yours truly is thought by most of the students at Duck U to be somewhat...
eccentric
. Case in point: this song. Every now and again, it will pop onto the in-store music system. This fact makes me very happy, and pretty much any student in the store very sad because it doesn't have a thunderous bass track and lyrics that nobody can understand because they're so distorted. I then tie an onion to my belt and tell them to get off my lawn. In fact, the only students who do like it are the ones in the musical theatre program. Go figure, huh?
Gear Daddies - Zamboni
I wonder what it's like to be a "one-hit wonder" like the Gear Daddies, pride of Austin MN, birthplace of SPAM (the meat product, not the e-mail plague). You play in garages and backyards, then graduate up to dive bars and local festivals. Through perseverance, talent, and not a little luck, you become a popular regional group, performing across Minnesota, Wisconsin, Iowa and the Dakotas, and release a well-received CD or two. Somehow or another,
Late Night With David Letterman
gets a hold of one of them and brings you on the show, where for whatever reason only the lead singer and the band's guitarist get to perform (the house band doing the rest of the work). Whatever, you're poised to break out... and it never happens. A year or so later, the band breaks up on good terms... good enough to get together and play a few times a year. Then in 1994, a hidden track off your second CD gets used in the second
Mighty Ducks
movie, and all of a sudden that throwaway song is the only thing you're known for. Sure, it's played at every hockey arena in the freakin'
world
, but the other hundred original tunes you've written, most of which are better than this one, are completely ignored. I wonder what that feels like. Is it good, since you're getting airplay? Is it bad, since most of your hard work and sweat is being ignored? Are you sick of playing it? Can you tell I'm a fan of the Daddies, and have been since I lived in MN for two years?
Hatsune Miku - World Is Mine (live)
...and then how do you think they feel when they see that an animated character has sold a hundred times as many CDs as they ever did? The thing is, I can't find it in my heart to be depressed about that; it's an awfully catchy song, the projection trick is astonishingly clever (and simple! I was doing something similar as a Duck U lighting design student, though with static images!), and the dance break that starts around the 1:40 mark might be one of the cutest things I've ever seen. I just have no choice but to smile when I she starts doing the Charleston. Not bad for what started life as a computer program... is "started life" really the phrase I want to use there?
Bryan Ferry - Kiss And Tell
(12" Mix)
Probably the first song I ever heard from the suavest man in rock music. Undoubtedly, it was JVG III who introduced me to Ferry, since he was the "music man" at our high school radio station ("Narrowcasting through the hallways, broadcasting to the parking lot,
this
is 'ARQ."). No matter, even then I knew I would wind up listening to every-damn-thing Ferry did. Little did I know that he was also involved in a little band called Roxy Music, or that his discography had enough titles on it to currently fill half a shelf on my media rack. Too bad he's lost it in recent years, recording nothing but covers of old torch songs... good, but nothing particularly noteworthy. Not like this track.
The Cars - Shake It Up
Every now and again, I hear people say that The Cars weren't anything special, that they were just another band. These people are usually younger than some shirts I have in my closet. These people are also idiots.
Yello - Moon On Ice
I can only assume that approximately everybody in the vicinity of my age-group made mixtapes at one time or another. One of the best mixtapes I ever put together was titled "Moon On Ice", and featured this track. The rest of it was all similarly moody stuff; perfect music to sit in a dorm room lighted only by a lavalamp and quietly get drunk to. Not that I ever would have done that. Heavens, no. *ahem*
The Jody Grind - Eight Ball
These days,
Rolling Stone
is pretty much clueless when it comes to music, having abandoned all but the most tenuous grasp on the scene in their rush to change over to an entirely political partisan left-wing magazine (note: the mag always had political coverage, but it was usually secondary to the music coverage.) It wasn't all
that
long ago, however, that it was still relevant and important. Sometime in 1990, they had a feature piece on "groups we'll be listening to in 1991." One of the bands getting an extremely favorable reaction was The Jody Grind, featuring lead vocalist Kelly Hogan. This track off The Grind's first album
One Man's Trash Is Another Man's Treasure
may as well have been the one
RS
heard when they made their proclamation. Intrigued by the review, I hied myself over to the late lamented Appletree Records and picked up the tape. To say I was blown away by the eclectic mix of classics ("Mood Indigo", "It Ain't Necessarily So") and original tracks (like this one) would be an understatement... but in retrospect, it wasn't the band that impressed me, but Kelly Hogan's incredible voice. Unfortunately, the band broke up in 1992 after a car crash claimed the lives of two of their members, but Hogan still performs in the Chicago area (and is part of Neko Case's backing band).
Jenni Muldaur - Black Clouds
I used to be a big Todd Rundgren fan. How big? Shortly after his final major-label album
2nd Wind
was released in 1991, I was reading the liner notes (who does that?) and noticed the name of one his backing vocalists was "Muldaur." My interest was piqued; could Jenni be related to Maria Muldaur (of the famous "Midnight At The Oasis" song)? Yup, her daughter. In 1993, I picked up a copy of Donald Fagen's
Kamakiriad
, and there was the distinctive voice I'd come to know, again providing backing vocals. Shortly after I was kicked out of Grad School, I wandered into Appletree Records and... she had a solo album out. Of course, I picked it up... and heard an overproduced steaming pile of crepe. This, the first song off the eponymously titled CD, is the only one worth listening to.
That's it for this time, I think... keep playin' them musics!
Posted by: Wonderduck at 11:31 PM | Comments (7) | Add Comment
Post contains 1281 words, total size 9 kb.
1
Tal Wilkenfeld - Transformation is what I've been into lately. Fantastic bass player, 25 yrs old OZ native. Just a great listen.
Posted by: von Krag at February 19, 2012 02:15 PM (XIY2m)
2
Wait a minute--that picture, is that
Rin
? Where was
that
? I don't remember seeing that in
Katawa Shoujo
.
Posted by: Ed Hering at February 19, 2012 03:40 PM (eZ7bU)
3
It's from the
KS
anime, Ed.
Posted by: Wonderduck at February 19, 2012 06:12 PM (ZNgWw)
4
I think my brain just seized up. There's an anime of Katawa Shoujo?
Posted by: Steven Den Beste at February 19, 2012 07:42 PM (+rSRq)
Posted by: Wonderduck at February 19, 2012 08:26 PM (ZNgWw)
6
Wait..WHAT!? I thought this was fanart.
(April 1 is over a month away!)
Posted by: Brickmuppet at February 19, 2012 09:21 PM (Omb+U)
7
All right, all right, YES, I'm messin' with all y'all.
It's fanart
, apparently shooped from the show
Darker Than Black
. But it's by
Raemz (aka weee)
, so that makes it
official
fanart.
Posted by: Wonderduck at February 19, 2012 09:31 PM (ZNgWw)
Comments are disabled.
33kb generated in CPU 0.0139, elapsed 0.0961 seconds.
47 queries taking 0.0859 seconds, 283 records returned.
Powered by Minx 1.1.6c-pink.