September 24, 2011
Saturday Night Tunage X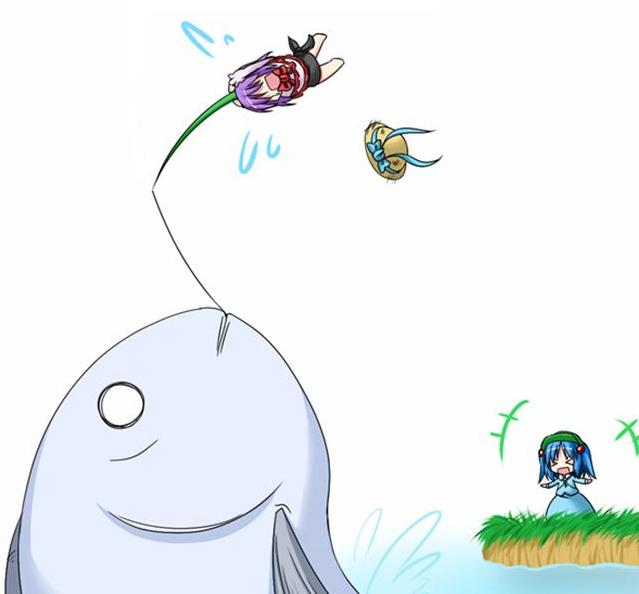 Yes, DJ Wonderduck is back, and I'm cleaning the dust off my turntables to bring you another theme entry! I was sitting around last evening, pointedly not doing anything of value on a Friday night, when I decided to do a video search for "Live Aid", that amazing series of concerts in 1985. While I was watching Queen burn down Wembley Stadium, the idea for this post hit me.
Longtime readers know that I used to work in the radio biz. As near as I can figger, at least two of my readers (Brickmuppet, Greyduck) did so as well. Well tonight, I pay tribute to the technological marvel that used to be the best way to hear music before you bought it. Ladies and Gentlemen and Ducks, here's to Radio! For my younger readers, there was once a time when music flew through the air instead of through cables and wires. It was a wonderous time, a time of booming voices and catchy jingles, a time of fun and joy. Now, it's all digital this and iPod that and auto-frickin'-tune and on and on... bah. Get off my damn lawn.
Queen - Radio Ga Ga (Live Aid '85)
A love song for transistors, wires and antennas. This was the song I listening to when the concept for this post sprang to life. Queen's entire performance at Live Aid was amazing, arguably the greatest twenty minutes in rock music. Eighty thousand fans in Wembley, and ninety thousand fans in Philadelphia's JFK Stadium, all in the palm of Freddy Mercury's hand. The whole 20 minute performance
can be seen here
, by the way.
Elvis Costello and the Attractions - Radio Radio
Not exactly a love song for radio, but it clearly acknowledges the power of the medium. Oh, and it's a kick-ass song from Costello's "angry young man" period.
Joe Jackson - On Your Radio
Giving the piss to all those who picked on you by saying "ha ha, I'm on the radio now"... simply classic, and JJ pulled it off. "And you can't turn it off, oh no." Contemporary to the previous song, too. Can you imagine something like this being a hit today?
Rush - The Spirit of Radio
I really used to think that this song was what it must have been like to be a DJ. Along with
WKRP in Cincinnati
, I could probably trace my desire to work in radio to this song. In retrospect, perhaps a rather immature reason, but I was 12 years old, what do you expect?
Reunion - Life Is A Rock
I'm old enough to remember hearing this tune on WLS outta Chicago, and always wanted to know the lyrics. Well thanks to the magic of the intarwebs, now I do, and now you will, too!
See kids? This is what music was like when it wasn't quite as srs bznez as it is today.
Steely Dan - FM
No static at all.
Harry Chapin - W•O•L•D•
"I am the morning DJ at WOLDdddd / Playing all the hits for you, where-ever you may be." I knew guys in the business that Chapin may as well have been singing about. Hell, if you want a career in radio, you pretty much have to be this character. I'm happy to say I saw Harry Chapin in concert before his tragic death in a Volkswagen. Happier still, I even remember bits of it, which is weird because I don't remember much of my early life. It was sometime between 1976 and 1981, since it was here in Duckford. A bit of interwebbing suggests that it was at the MetroCentre on April 26th, 1981, but I also know that wasn't it, because I remember being at the Coronado Theatre, a completely different style of place. Some more digging confirms that he did a one-man show there in 1980 as a fundraiser for
John B Anderson
's presidental campaign. I don't remember the political bit, but I do remember some of the concert. "Harry, it sucks!"
Donald Fagen - The Nightfly
And so we bring this installment of Saturday Night Tunage to an end with the song that manages to sum up the life of an "air personality" in five minutes and forty-eight seconds. That it's one of the smoothest, coolest tracks ever to hit the radio is just a bonus.

Radio. I still listen to radio more than I watch tv or use the computer. In fact, the radio has been on the entire time I've been working on this post. And that's it, bye-bye!

Posted by: Wonderduck at 08:42 PM | Comments (2) | Add Comment
Post contains 764 words, total size 9 kb.
1
What, no Roger Waters "Radio Waves"? *grin*
Posted by: GreyDuck at September 25, 2011 09:23 AM (7lMXI)
2
You Tube Radio....better than carts.
Posted by: brickmuppet at September 25, 2011 11:02 AM (EJaOX)
Comments are disabled.
31kb generated in CPU 0.0124, elapsed 0.0691 seconds.
47 queries taking 0.0608 seconds, 278 records returned.
Powered by Minx 1.1.6c-pink.