August 13, 2011
Saturday Night Tunage VIII: The Covers
I've wanted to do this theme for a while, and tonight, I'm gonna do it! Run in fear everybody!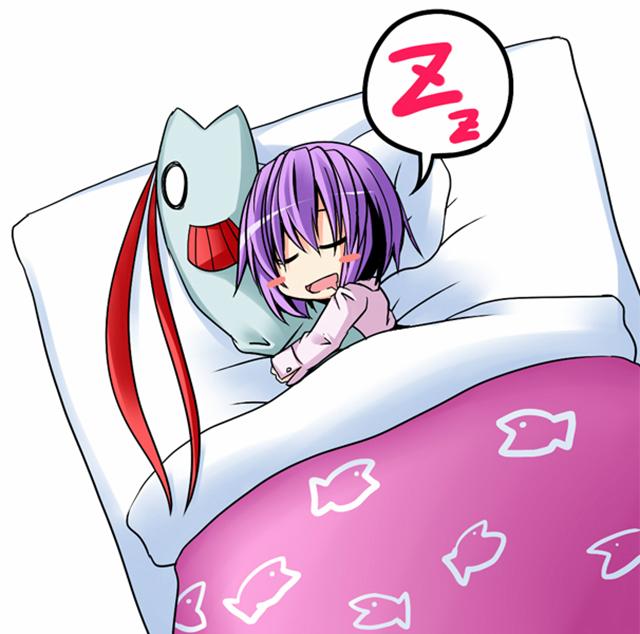 See what I did there?

For some reason, many people hate cover songs. They believe that there's no way a copy can be as good (or better) than an original work, that even thinking such a thing is an abomination. Well friends, I'm DJ Wonderduck, and I'm here to say that such thoughts are hooey. HOOEY, I say!
Let's get right to it!
Anthrax & Public Enemy - Bring The Noise
I need go no further than this. Conversation over. The end. Tah-dah! Don't believe me? Listen to the
original version of

Bring The Noise
and tell me that the cover doesn't have more energy, isn't more interesting to listen to, isn't just a better song in general. And I
like
the original! The addition of things like guitars, a bass guitar, real drums make all the difference in the world.
Bauhaus - Ziggy Stardust
David Bowie is arguably one of the most important rock musicians of the 60+ years that rock music has been around.
Ziggy Stardust
is one of his signature songs, as well as one of his first alter-egos. On the other hand, the band Bauhaus can be blamed for Goth Rock. But man, did they ace this cover.
Bryan Ferry - Sympathy For The Devil
I'm not going to explain who the Rolling Stones are to you... if you don't know by now, you probably aren't reading this post. Bryan Ferry, the voice of Roxy Music and the suavest damn bastard ever to front a band, made a whole album of covers, "These Foolish Things", in 1973. On it was this track, which adds the one thing that Mick Jagger never managed to
Sympathy For The Devil
... some actual emotion. The Devil sounds like he's having fun on Ferry's version, which makes the song all the more disturbing.
1000 Homo DJs - Supernaut
Take the group Ministry and add Trent Reznor (of Nine Inch Nails) to them. Throw in a few other musicians from the various side projects Ministry was related to. Then give them Black Sabbath's
Supernaut
to play with. The result... well,
the result
was blocked from being released by TVT Records, the label Reznor was
at war with
signed to at the time. So Al Jourgensen, frontman for Ministry, went back into the studio, remixed Reznor's vocal track to make it sound more like Jourgensen was singing. A lot of effort, but damn was the result worth it.
Nine Inch Nails - Physical (You're So)
Speaking of NIN... I have a cool story about this track, a cover of a tune by
Adam & The Ants
(I've linked to the better known version of the song, off "Kings of the Wild Frontier." The very different original version, from 1978,
can be found here
). Okay, cool story: In 1992, I'm attending grad school up in Minnesota. Nine Inch Nails had just released "Broken", their last record for TVT, and I saved my pennies to go purchase a copy on cassette. I got back to the apartment, popped it into the auto-reversing tape deck, turned the volume up and began writing a paper for... oh, probably Theatre History class. What I heard was just outstanding, but I wasn't really paying attention... after all, if I didn't do well on this paper, I could get a "C" in the class, which would put me on academic probation and oh the horror! Anyway, the first five songs played, the tape autoreversed, the last track played, and then... silence. Which you would expect, of course. However, I was deep in my paper by this time so I didn't bother to get up and stop the tape. It'd eventually reach the end, autoreverse again and restart. After maybe 10 minutes or so of silence...
Physical
began playing. Y'see, it was a "hidden track", not on the track listing for "Broken." On the later pressings of CDs, there's 91 one-second silent tracks before
Physical
starts (with the first version of "Broken",
Physical
was put on a special mini-CD that was included inside the case)... but you can't do that with a cassette. What was stranger though, was that I realized I was singing along with the tune... but I'd never heard it before! Or had I? A few seconds of looking, and voila... the Adam & The Ants version was in my hand. I chuckled, feeling smugly superior to most of the other listeners of NIN's stuff, and went back to work on the paper. Oh, and Marco Pirroni is an underrated guitar god.
Shawn Colvin - Every Little Thing (He) Does Is Magic
The Police
. At one time, the biggest band in the world... too big, in fact. Call it "Police fatigue," I suppose, but I can no longer listen to anything with Sting on it. However, Shawn Colvin
isn't
Sting, so I like the song again. It also helps that she's a wonderful vocalist.
Cowboy Junkies - Sweet Jane
Lou Reed
wrote this song in 1970 about how weird life is as a rock 'n' roll star. Eighteen years later, Canadian band The Cowboy Junkies sat down in a Toronto church with a single microphone and recorded this version of the song... a version that Lou Reed himself says is better than his own versions. There's something about Margo Timmins' voice that just reaches out of the speakers and grabs you, isn't there?
Fear Factory featuring Gary Numan - Cars
Gary Numan
's only real hit, but boy does it have legs. The quintessential '80s "Cold Wave" song gets a new coat of carbon fiber and an engine revvin' to 18000 rpm, but it's still the same old "Cars." And to be honest, it still sounds great. As I was looking this up, I discovered that NIN brought Numan on stage when they were in London in 2009, and
did a cover with him
as well.
That's enough, I think. To those who hate cover versions, Feh! on you. FEH, I say. To everybody else, hope you enjoyed the listen! This is DJ Wonderduck, signing off!
Posted by: Wonderduck at 10:30 PM | Comments (5) | Add Comment
Post contains 1032 words, total size 9 kb.
1
"Jacob's Ladder":
Huey Lewis and the News had a hit on their hands with that song in 1986, and as for me it was the whole reason I bought their otherwise tepid album "Fore!".
...but the song was written in its entirety by Bruce Hornsby, and appeared on his second album "Scenes from the Southside" sometime in the next year. And the Hornsby version was vastly inferior to the Huey Lewis version.
Thus we have the original artist performing a crappy cover of his own song.
Posted by: Ed Hering at August 14, 2011 05:35 AM (8KFNL)
2
I love covers, and the 'Cars' cover there is one of my favorites. In the same theme, may I recommend Coal Chamber 'Shock the Monkey', and two from Type O Negative: 'Summer Breeze' and 'Light My Fire'?
Also, totally for laughs, track down the Gourds and "Spoken Word" covers of 'Gin and Juice'.
Posted by: JP Gibb at August 14, 2011 07:32 AM (S3r8/)
3
I strongly recommend Elektra's 40th-anniversary cover collection,
Rubaiyat
. Some don't work terribly well, but most are quite good.
I can't decide which one is the most soul-scarring, though: The Gipsy Kings
Hotel California,
Faster Pussycat's
You're So Vain
, or The Sugarcubes
Motorcycle Mama
...
-j
Posted by: J Greely at August 14, 2011 07:11 PM (2XtN5)
Posted by: Mikeski at August 14, 2011 11:49 PM (GbSQF)
5
I got
so very
tired of that "Sweet Jane" cover... one of the stations I worked for, the PD must've had a serious thing for that version because it played
all the damned time
.
The thing with Bruce Hornsby was that it seems he was a better songwriter than a performer.
Coal Chamber's "Shock The Monkey" rendition (complete with Ozzy) amuses the hell out of me. In a similar Genesis-related vein, Disturbed's "Land Of Confusion" works far better than I originally expected.
Posted by: GreyDuck at August 15, 2011 07:46 AM (7lMXI)
Comments are disabled.
33kb generated in CPU 0.0182, elapsed 0.1502 seconds.
47 queries taking 0.1422 seconds, 281 records returned.
Powered by Minx 1.1.6c-pink.