August 30, 2012
Right, Here's The Plan...
Okay, Helltime (Saturday will be my 24th out of 27 days, 220 hours worked in those days) at the Duck U Bookstore is coming to an end... I actually got to have lunch this afternoon... so I need to start thinking about getting back into the swing of this place. Here's the plan for the coming long weekend.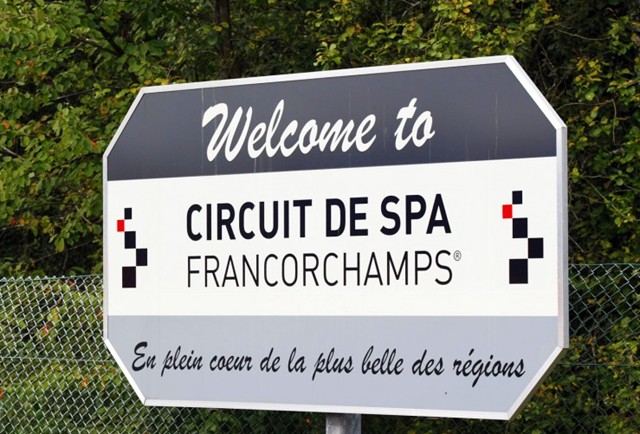 Friday night will see... whatever it is I can generate for P2 from Spa-Francophobe. Quals is Saturday, but the first football game of the season is
also
Saturday, and I've got to be at the Bookstore for that. It looks like
Hurricane Illinois-Has-It-Too-Easy
is causing the local weatherfolk to drink heavily and throw up their hands in despair, vis-a-vis rain on Saturday, so we won't be taking
the mobile store
* to the field. Seriously, I've never seen a forecast swing so radically before: it started out with a 20% chance of rain on Tuesday, shot up to 60% on Wednesday, Thursday morning weatherunderground was saying 80%, now it seems that the weathergeeks have passed out with 40% on the screen. That's a high enough chance to keep us indoors... we don't have a roof over our heads, and rain would cost us $3000 in cash register equipment alone. Anyway, unless I get up early enough to watch Quals live, the writeup for that won't be up until sometime Saturday evening.
Sunday, of course, will be devoted to the Grand Prix of Belgium. Labor Day has the potential to see Ep02 of
Ben-To
... or not, depending on just how wiped out I really am. Either way, Ep02 will go up next week for sure.
So stock up on your Picky and Bretz, because it'll finally be happyfuntime again! Now, where's my bed...?

*note: not actually a bookcart from the Duck U Bookstore.
Posted by: Wonderduck at 07:18 PM | Comments (2) | Add Comment
Post contains 303 words, total size 2 kb.
1
It looks like it's hooking sharper than the previously thought. Right now it looks like you just catch the very edge of the storm -- and you're on the trailing edge, too, where everything's less violent. I can see where they'd be having trouble with an exact forecast.
Posted by: Steven Den Beste at August 30, 2012 08:51 PM (+rSRq)
2
Yay! More Ben-To! There's your encouragement in case you thought no one cared.
Posted by: Anonymous Coward at September 03, 2012 07:20 PM (EZIdp)
Comments are disabled. Post is locked.
23kb generated in CPU 0.03, elapsed 0.1655 seconds.
47 queries taking 0.1462 seconds, 278 records returned.
Powered by Minx 1.1.6c-pink.