February 07, 2013
Really And Truly...
...I am still blogging. I have no intention of hanging up the mantle of
pixel-stained technopeasant
anytime soon. Things are still busy at work, though in a different way than hordes of customers. I haven't been feeling the greatest this week. Quite honestly, the thought of sitting down in front of a computer and typing after spending all day in front of a computer typing makes me feel all sorts of urpy these days. It'll pass... don't give up hope.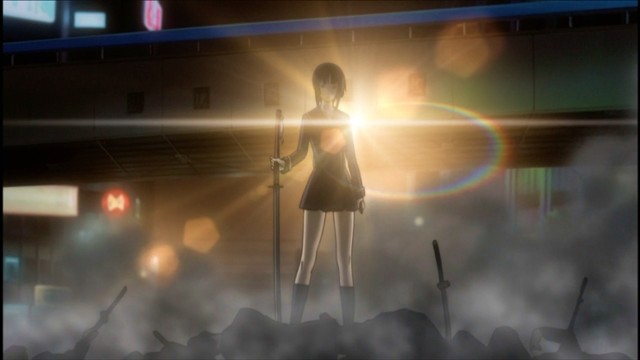 After all, it's not like the Schoolgirl In Black is out for your head or anything.

I do have something in the works for Friday, a review of a manga I was surprised I liked as much as I did. But that's tomorrow. Today, all I have for you is... well, nothing. And you scruffy little urchins will
like
it!
Thank you for your support
.
Posted by: Wonderduck at 10:47 PM | Comments (3) | Add Comment
Post contains 148 words, total size 1 kb.
1
Those commercials were great, weren't they? And I don't even drink, let alone drink wine coolers...
In other entirely unrelated news, I picked up Beauty Stab today. Initial impressions are quite favorable so far.
Posted by: GreyDuck at February 08, 2013 12:23 AM (xbP2x)
2
I'll need a full review from you, GD. I'm curious to hear what you think.
Posted by: Wonderduck at February 08, 2013 08:25 AM (lzVVx)
3
Standouts so far: "The Power of Persuasion," "Unzip," and "By Default By Design." But the whole album holds up nicely even listening to it for the first time thirty years after it hit record stores.
Posted by: GreyDuck at February 11, 2013 11:19 AM (3m7pZ)
Comments are disabled. Post is locked.
23kb generated in CPU 0.0252, elapsed 0.2325 seconds.
47 queries taking 0.2198 seconds, 279 records returned.
Powered by Minx 1.1.6c-pink.