February 13, 2018
Random Anime Pictures #145: Stadium
-Kizumonogatari III
movie
I'm not much of a fan of the
Monogatari
series. Oh, I watched the first one, sure, but now that there's... what? Two dozen of them? I lost track of what was next in the order and didn't enjoy the first one enough to bother. After that, I didn't much care. Until the
Kizumonogatari
series of films which I watched recently, and therein lies a tale.
As you may or may not be aware of, I have a job that requires mental distraction lest I go completely insane. I started out listening to music, graduated to a weekly podcast or two, and then matriculated to audio books (which my mind
still
calls "books on tape"). Recently, I've begun listening to endurance races via
Radio LeMans and their archived broadcasts
. A 24 hour race lasts me a good three or four days, depending on how hard I hit it... but I digress. Back to
books on tape
audio books. At one point, I wondered if any of the
Haruhi Suzumiya
light novels were available on Audible, so I went a-searchin'.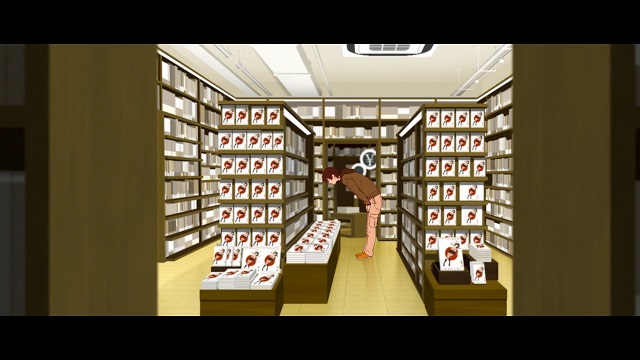 While the answer was "nope", I did find something vaguely interesting... there was an audio version of the chronologically first, but released... what, 254th?... book of NisiOisiN's
Monogatari
series, entitled
Kizumonogatari
. Now, I would not call myself a fan of this franchise... I watched most of the first season, realized I was spending more time reading the show than watching it, and just sort of... let it peter away. I basically watched it until I didn't anymore. Eh, it happens. However, I was incredibly bored so I picked up the audio book. It's only nine or 10 hours long, so it took me two days to listen to it. Decent enough, read and performed by three voice actors that I'm pretty sure worked on the English dub of one or another of the silver platter releases.
When I remembered that there was a movie release of
Kizu
, I tracked it down, discovered it was in three parts and nearly four hours in length, and settled in to watch it. And... I dunno how I feel about the thing. It's awful durn purty at times, like most of the SHAFT adaptations of the franchise, but it's also... um... well... it made me feel kinda greasy.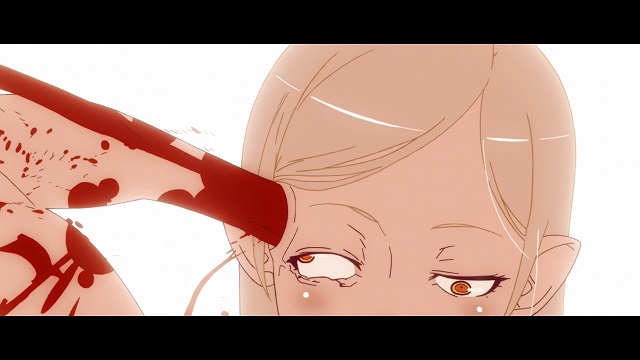 It's bloody, it comes close to hentai, violence is common, and in-between all that are characters that are, essentially, unlikable. Having said all that, or perhaps more because of it, the thing is actually rather brilliant more times than not. But I couldn't shake the feeling that it's one of those things you like because you're supposed to like it because that's what people say you're supposed to do.
So what does all this mean in the end? Well, I won't be recommending it to anybody that isn't already a fan of the
Monogatari
franchise, that's for darn sure. It's an art film, really, with all that moniker entails and suggests. But as I've written this post, I've actually rewatched the whole thing twice and not just because I was choosing screenshots. It just kept me watching.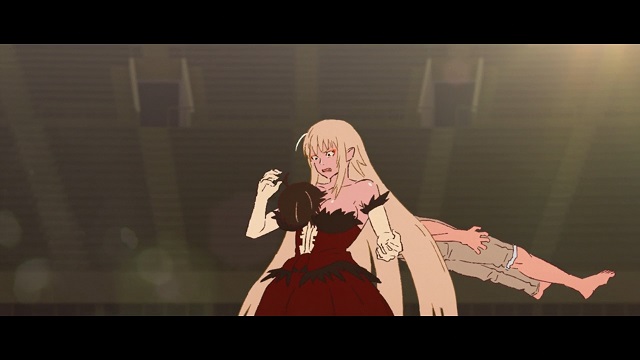 Take that for what it's worth.
Posted by: Wonderduck at 07:56 PM | No Comments | Add Comment
Post contains 534 words, total size 4 kb.
27kb generated in CPU 0.0293, elapsed 0.1789 seconds.
47 queries taking 0.1572 seconds, 277 records returned.
Powered by Minx 1.1.6c-pink.