September 10, 2017
Random Anime Pictures #135: Moe Shipgirls, Mo' Problems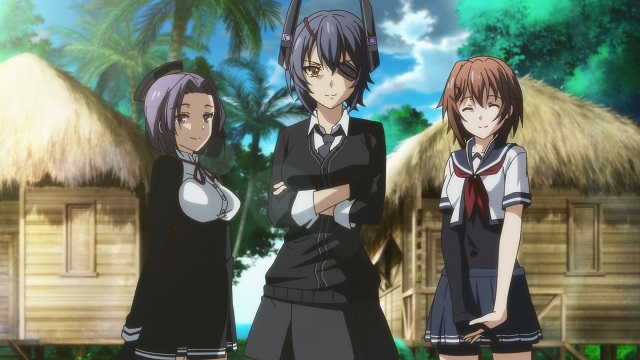 -Kantai Collection: The Movie
There was a disturbing lack of
Mutsu
in the Kantai Collection movie. The production staff appears to have added Hideaki Anno, as that's the only way I can explain the second half. Any of the lighthearted elements of the series were removed, actually making it kinda grim in tone.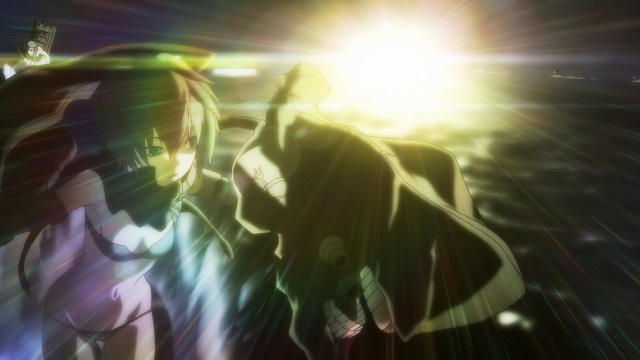 As you would expect from a film, what with its bigger budget and all, it looks wonderful. Almost all of the awkward CG work from the series is gone (there's one moment that's clunky though), and the action on the whole is really good.
We do finally get to find out the nature of the Abyssals, and there's at least one moment in the film that made me gasp in surprise (more along the lines of a jump scare than anything else). On the whole, if you enjoyed the series or the game, you'll like the movie. I'm trying to decide if I want to do a full writeup or not... it doesn't immediately lend itself to such things. A fully half of the 95 minute run time is combat, kinda mindscrewy, or both.
It's very confused fighting, for that matter. At one point, there's five different fleets doing five different missions and the film tries to follow all of them before it becomes
Evangelion Jr
. Good looking, but confusing. Oh, and most of it is at night. Historically accurate, sure, but somewhat less than perfect for viewers.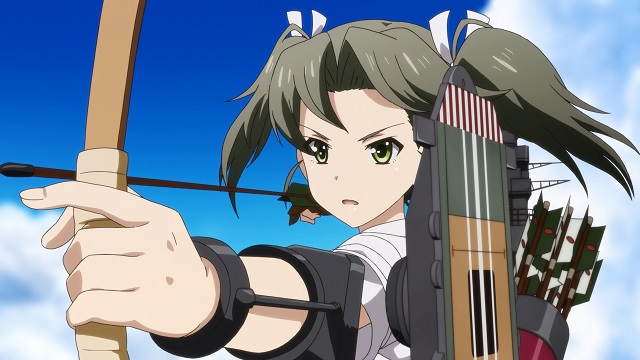 I guess I'm a little disappointed.
Posted by: Wonderduck at 10:07 PM | Comments (3) | Add Comment
Post contains 255 words, total size 2 kb.
1
Meh.
KanColle
didn't leave much of a lasting impression on me as a show so I think I'll give this a pass, especially since I'm not a big fan of
Eva
-style endings...
Posted by: GreyDuck at September 11, 2017 07:58 AM (rKFiU)
2
I could be way off base here, as there's all sorts of argument against this idea such as context, intent, audience, Japanese bureaucracy, etc; but I did wonder if Anno's *success* with that Godzilla movie would have an outsized impact on Japanese movies and anime. I can't watch
Shin Godzilla
without, well, basically just seeing
Evangelion
up on the screen. He even lifted music cues from the series for the Godzilla movie. I just wondered if there was going to be a "Oh, Anno's style is what the kids wanna see these days..." response.
Posted by: Ben at September 11, 2017 11:07 AM (S4UJw)
3
I really doubt that Shin Godzilla's success had anything to do with the KanColle film, if for no other reason than there's only a four-month span between actual release dates (July 25, 2016 for 'Zilla, November 26, 2016 for Shipgirls).
Not exactly easy to reanimate half a film in that amount of time!
Posted by: Wonderduck at September 11, 2017 06:39 PM (1zQhi)
27kb generated in CPU 0.0278, elapsed 0.1316 seconds.
49 queries taking 0.1108 seconds, 281 records returned.
Powered by Minx 1.1.6c-pink.