August 05, 2017
Random Anime Pictures #131: Hi! My Name Is...
Makoto Shinkai. It wouldn't be overly controversial to say that he's the best known anime movie director not named "Miyazaki" today. His films have all been successful, thought-provoking, and a little sad. To a certain subset of people, though, the wild popularity is a little confusing. His films have all been good, but have left me a little cold. It may be a cultural thing, I don't know. Except for "She and her Cat," that one worked with me on almost every level. One thing nobody will debate is that, going all the way back to his earliest works, Shinkai's films have been beautiful.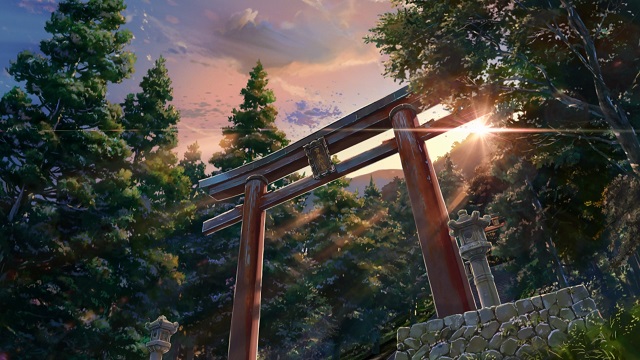 His newest film,
Your Name
(Kimi no na wa), pushes the bar even higher. It's absolutely the best looking piece of animation
of any type
that I've ever seen. I'm sure a lot of it has to do with progress in the use of CG, but my lord it's beautiful.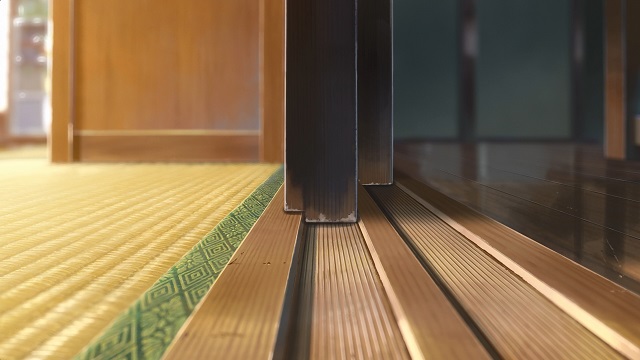 Even something as simple as a sliding door and the border of a tatami mat is given the full treatment... a simple, throwaway shot that lasts a second looks better than anything that's come before it.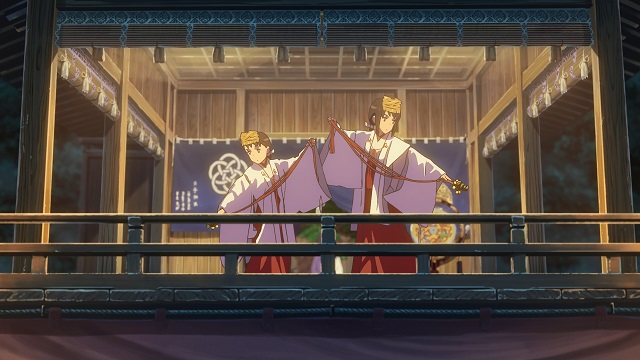 And the story. The
story
. Holy crepe on a stick... but no matter how good it is, if you don't like the characters, the story doesn't work. And, unlike the way Shinkai's earlier films sat with me,
Your Name
hits just all the right notes.
I refuse to say any spoilers, not even about the plot. If you haven't seen it already, go watch it immediately... and go in blind. I intentionally avoided reviews and comment threads about it, and I'm very glad I did. And you will be, too.
Posted by: Wonderduck at 09:33 PM | Comments (6) | Add Comment
Post contains 288 words, total size 2 kb.
Posted by: Mauser at August 06, 2017 01:44 PM (TYvUn)
Posted by: Clayton Barnett at August 06, 2017 02:47 PM (ug1Mc)
Posted by: Wonderduck at August 06, 2017 09:29 PM (N8AOb)
Posted by: GreyDuck at August 07, 2017 07:45 AM (rKFiU)
Posted by: Mauser at August 07, 2017 07:56 PM (TYvUn)
Posted by: cxt217 at August 15, 2017 08:00 PM (kS3Mo)
25kb generated in CPU 0.02, elapsed 0.0214 seconds.
49 queries taking 0.0097 seconds, 231 records returned.
Powered by Minx 1.1.6c-pink.