May 26, 2017
(Quiet Moaning)
Two days. 23 hours at work.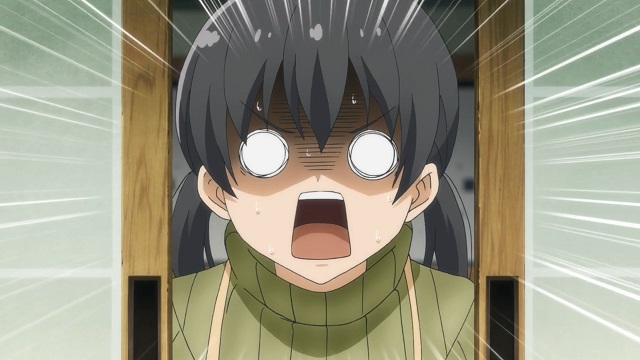 I'm too old for this.
Still, some good did come from it... I discovered audiobooks today. Believe it or not, I've never actually listened to books on tape/cd/whatever before. With an Amazon Prime account, you get a free trial of Audible: two books. So I thought, what the heck, why not? I've always wanted to read
Ready Player One
, plenty of people have said it's good, so I downloaded it last night and started listening to it this morning at work. Surprise #1: it's read by Wil Wheaton. Surprise #2: he does a great job. Surprise #3: holy crap that's a fun book!!! I got some seven hours (out of 15) into it, and had to stop myself from starting it back up here at The Pond. If you've read the book, Our Hero has just arrived at The Distracted Globe for a Very Important Birthday Party.
I never did like
Joust
, though.
Three days off... in a row! How ever will I manage to stand it?
Posted by: Wonderduck at 10:21 PM | Comments (7) | Add Comment
Post contains 175 words, total size 1 kb.
1
The kind of hours they have you working, for what you described your pay to be, really doesn't line up. I used to work those kind of hours at a startup tech company, and it really beat up my health, even though I was much younger at the time. I've been offered positions that would pay me huge amounts of money but require 70+ hour weeks, and I've turned them down because I know it's just not sane to kill myself that way. Now obviously you need *a* job, but in your place I'd be looking really hard for something, anything else. I'd think there has to be some shop, or even a fast food restaurant, that could use a manager with your experience. The job market is a good bit healthier now than when you were searching for this position, remember.
On a happier and probably more welcome topic, Ready Player One really is a fun read, especially if you have the context for enough of the in-jokes and gamer fan service. I didn't get them all by any means, but it was still enjoyable.
Posted by: David at May 26, 2017 11:12 PM (JMkaQ)
2
David, my pay is dependent on my accuracy. Fortunately, my last error, which was a doozy, has "fallen off" my accuracy calculations, so I'm back to making
almost
maximum per claim. If you're making $.60/claim and they want you to do 28 claims/hour...
The stupidly long days are my fault... how dare I attempt to have a life and a friend?... but I didn't do enough hours earlier in the week. Which doesn't make the required overtime any better, but... well. I really meant it when I said "I'm getting too old for this."
Posted by: Wonderduck at May 27, 2017 04:29 PM (eiOYH)
3
So the average compensation is 28 claims/hour @ $0.60 each or $16.80/hr. Well, I do remember when that was good money.. back when I had to drop out of collage due to insufficient funds and finally been made permanent at my first real job having come in as an agency temp back in 2002. I have to second what David said here. The damage to your health these kinds of hours can cause isn't worth it, even at twice that rate, unless you are are young and/or desperate. You've now been employed for a while, so it should be easier enough to find another job that desperation should no longer apply. And it is infinitely better to leave on your own terms then somebody else's. Look, all I can do is advise as it's your life to live and I wish you well with it.
Posted by: stargazera5 at May 27, 2017 09:03 PM (0oc59)
4
Here in Duckford, $35K/year is more than enough to live on, and live fairly well at that. I'm glad you're making more, and find it a paltry amount at that, but... well.
Posted by: Wonderduck at May 28, 2017 05:16 AM (eiOYH)
5
Wish I could share my Audible library with you. Audiobooks have got me through some very long days at my job.
Posted by: Pixy Misa at May 29, 2017 01:36 AM (2yngH)
6
Sorry if I came off as insulting on the amount you're making.. I know in different parts of the country there is a wide difference in cost of living. Around here, after taxes, etc, that would barely keep a roof over your head; and I'm talking studio/small 1 br, and leave you on not much more then ramen to eat. Was there, did that, no desire to go back.
Anyway, I've offered what advice I can, all I can say is good luck. If there is anything more I can do, let me know.
Posted by: stargazera5 at May 29, 2017 09:39 PM (0oc59)
7
Where I live, you could get rich on that income. Well, you'd be OK, anyway. It's all down to cost-of-living.
Posted by: Ben at May 30, 2017 04:57 PM (0tlyB)
27kb generated in CPU 0.03, elapsed 0.1614 seconds.
49 queries taking 0.1401 seconds, 261 records returned.
Powered by Minx 1.1.6c-pink.