November 23, 2017
Post-Turkey 2017
Hey everybody! Did y'all have a happy Thanksgiving? Or, for those members of the Pond Scum that aren't in the US, did you have a good Thursday? Mine was... actually not so bad at all. I'm not going to the Old Home Pond for The Meal until Saturday, so I got to do something I've wanted to do for a long, long time: I watched football on Thanksgiving.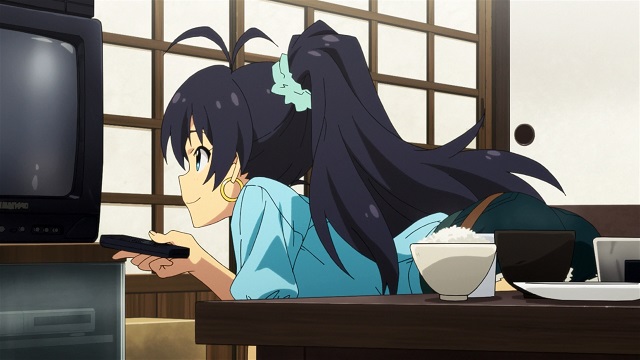 That I had no rooting interest in any of the six teams that played today is of no importance at all. In fact, that made it better in that I didn't care about the results, so could just watch and enjoy. I watched the entirety of the Vikings/Lions game, listened to the Chargers/Cowboys which wow was awful, and gave up on the Giants/Redskins somewhere in the second quarter and took a nap. Not a bad day at all, that.
What about you folks?
Posted by: Wonderduck at 11:22 PM | Comments (6) | Add Comment
Post contains 153 words, total size 1 kb.
1
Our son threw up, but that gave us an ironclad excuse to leave early (it was way too noisy). So, mixed blessings.
Posted by: Mrs. Will at November 24, 2017 01:12 PM (JPRju)
2
I got up at 9:30, woke up around 11:00, played World of Warcraft until 3:00, napped until 6:00, ate dinner, played World of Warcraft until 11:00; went to bed. Would have slept till 11:00 AM today except the electricians finally showed up to re-wire a bedroom at 8:30.
Posted by: Ben at November 24, 2017 02:30 PM (ee6LA)
3
Who's the girl in the pic?
Wasted time on Social Media, roasted a chicken (Bachelor Turkey!), and did a little bit of writing. And watched
Your Name
.
Posted by: Mauser at November 24, 2017 03:41 PM (Ix1l6)
4
Mauser, she's Hibiki, one of the many
Idolm@ster
girls that isn't Chihaya, Makoto, Rin or (particularly) Anastasia, and thus only occasionally worth noticing.
Posted by: Wonderduck at November 24, 2017 08:53 PM (EVb8m)
5
Hibiki is from Okinawa, which makes her worth noticing.
Posted by: muon at November 25, 2017 03:27 AM (vMYTH)
6
We played video games, ate a nice quiet dinner at home (ham, twice-baked potatoes, creamed corn, cheesy muffins, and pumpkin pie), then watched (stream-rented on 'zon)
The Hitman's Bodyguard
which delighted us far more than originally expected. Then I did dishes and went to bed.
I've had far, far worse Gluttonmas holidays.
Posted by: GreyDuck at November 25, 2017 05:15 PM (rKFiU)
26kb generated in CPU 0.05, elapsed 0.247 seconds.
49 queries taking 0.2128 seconds, 271 records returned.
Powered by Minx 1.1.6c-pink.