February 16, 2017
Next Year Was Last Year!

The Cubs position players are reporting to spring training camp on Friday. Pitchers were in on Tuesday. Know what that means? Baseball is back, baby! And for the first time since 1908, the Chicago Cubs are the reigning World Series Champions. And yes, I still get a shiver of frisson from saying that.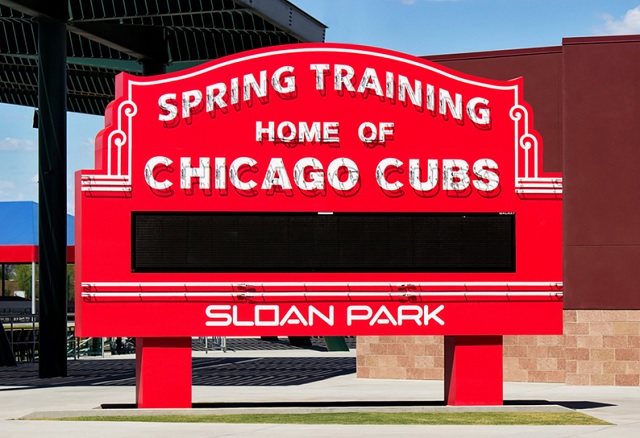 Will they repeat? Las Vegas oddsmakers give them the best chance of any team in the National League, at 9-2. Those are the same odds that the A.L.'s Red Sox have, by the way... now that would be an epic World Series! Two oldest parks in baseball, and two of the three most hallowed franchises. Tying it all together would be Theo Epstein, architect of the Cubs championship run, and the GM at the time the Red Sox won their first series in forever, back in 2004.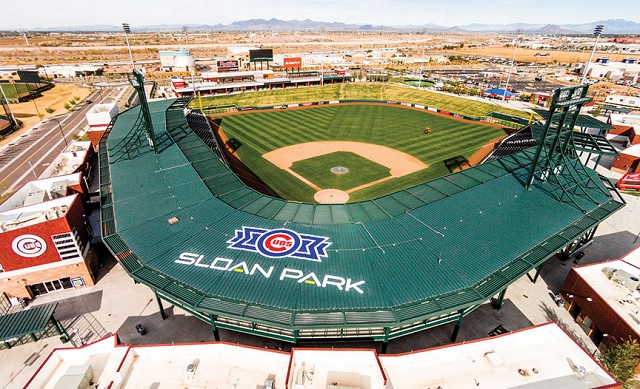 But it's been a long time since a team was back-to-back champions; the Yankees were the last to do it when they three-timed in 1998, 99, and 2000. Can the Cubs do it? Yes, absolutely, they're still the best team in the NL, and probably the best in baseball. Of course, that doesn't matter when it comes to the playoffs. Then, it's all about what team is the hottest. If things go totally right, then yes, they'll win... but they so easily could have lost Game 7. So do I think the Cubs will win the 2017 World Series? The meatball fan in me says "yes!!!" But the rational, thinking baseball fan in me says "no."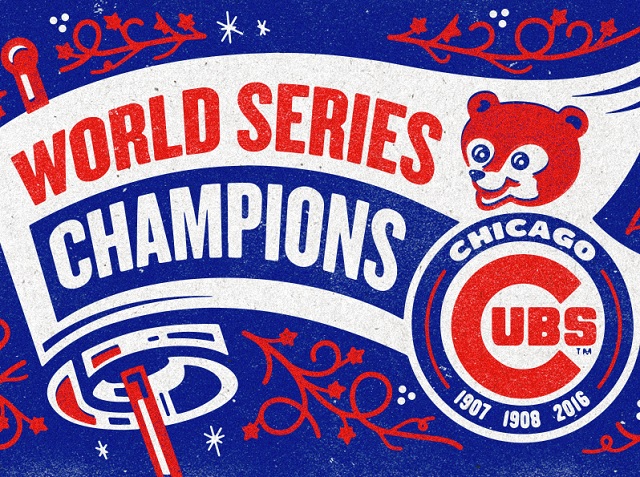 I have never wanted to be wrong so much in my life.
Posted by: Wonderduck at 10:29 PM | Comments (3) | Add Comment
Post contains 273 words, total size 2 kb.
1
Another Spring Training, another season on the way...another 6 weeks til any baseballs are thrown or hit in anger! Pitchers and catchers reporting is a bit anticlimactic that way. Not to worry though, we have the start of
our
F1Update! and the NCAA basketball tournament to tide us over, and anyway, for us baseball diehards, there's always injuries and position battles, and developing youngsters to keep track of. Still, Opening Day, get here fast!
Posted by: Tom at February 17, 2017 06:57 PM (mSIXR)
2
Oh, and hockey too. Yes, I'm one of THOSE types.
Posted by: Tom at February 17, 2017 06:58 PM (mSIXR)
3
I've become a Blackhawks fan over the past 10 years or so... started listening on the radio, working my way up to watching the playoff or championship games. I'm not a n00b, bandwagoner, or diehard... I'm just a guy who understands what icing means.
Posted by: Wonderduck at February 18, 2017 10:40 AM (UDOXQ)
26kb generated in CPU 0.0129, elapsed 0.0906 seconds.
49 queries taking 0.083 seconds, 281 records returned.
Powered by Minx 1.1.6c-pink.